Experience Vulnerability Assessment built for Modern Enterprises
Largest Built-in database with over 175,000+ vulnerability checks
Reduce security risks with continuous monitoring for known and emerging vulnerabilities with over 175,000+ software vulnerability checks SanerNow provides.
The quickest automated vulnerability assessment completed in under 5 minutes
Checking for known vulnerabilities manually is difficult. SanerNow vulnerability management tool automatically checks for known or upcoming vulnerabilities in under 5 minutes.
Reliable, lightweight agent for all platforms
Our lightweight agent can be installed across all operating systems, including Windows, Mac, and Linux. Use our multi-functional agent across all endpoints to continuously monitor for known vulnerabilities.  
.
Vulnerability assessment tool that also integrates with patch management
Just finding out new vulnerabilities exist is not enough. SanerNow's integrated patch management allows you to patch the known critical vulnerabilities to safeguard your assets.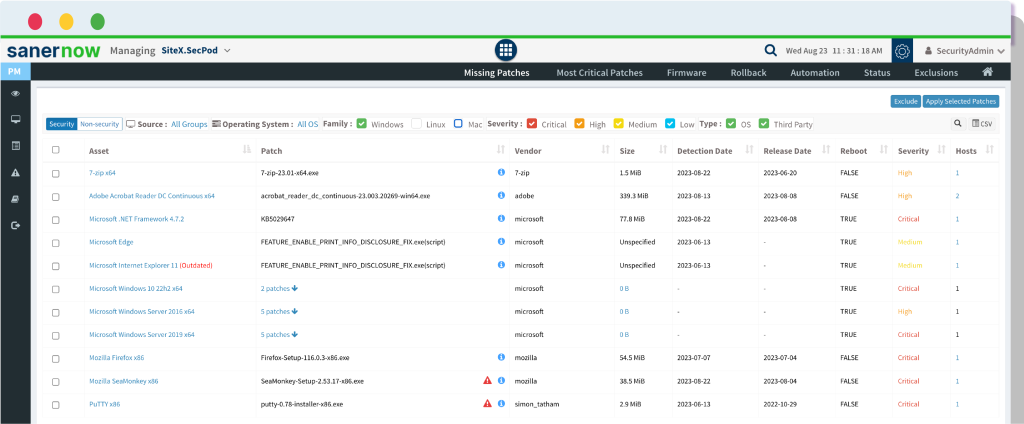 Smart Vulnerability Assessment Software to free your devices from Security Risks
Easily manage critical vulnerabilities by ranking them
Finding many vulnerabilities and not knowing which to remediate first? SanerNow's platform helps you to rank critical vulnerabilities that help you with your decision.
Gain a complete understanding of known risks with complete visibility of your IT
Get a complete view of vulnerabilities every time in a single unified dashboard. You can monitor all the activities, including vulnerability assessment, and have a strategic approach towards it.
Vulnerability assessment for your devices done in under 5 minutes
With SanerNow vulnerability assessment tool, you can conveniently automate vulnerability scans for your organization, promising you results in under 5 minutes.
Keep your records organized and ready for audits by generating reports
SanerNow provides a detailed daily, weekly, and monthly report for your vulnerabilities. All the reports in SanerNow vulnerability assessment software can be customized according to your requirements.
Manage vulnerabilities using SanerNow's Cloud-Based console
SanerNow provides a cloud-based vulnerability management software to manage vulnerabilities in IT environments having multiple locations. You can perform a perimeter-less vulnerability assessment for devices distributed globally across your company.
Identify vulnerabilities and determine which one needs immediate attention
SanerNow vulnerability assessment tool prioritizes the vulnerabilities based on severity level. This helps remediate high-risk vulnerabilities first to keep your organization safe from security attacks.
Vulnerability Assessment automated for ease.
Organizations can't depend on infrequent weekly, monthly, or annual vulnerability assessments. To effectively manage vulnerabilities, organizations need continuous vulnerability assessment. With SanerNow vulnerability assessment tool, you can set up automated assessments that continuously scan for known and emerging vulnerabilities.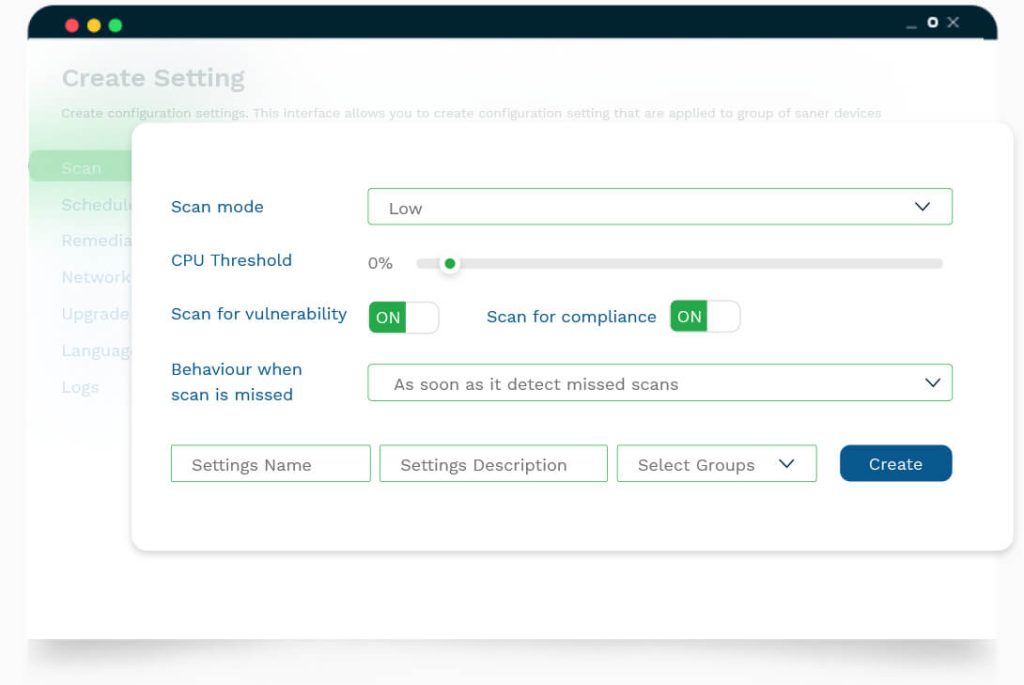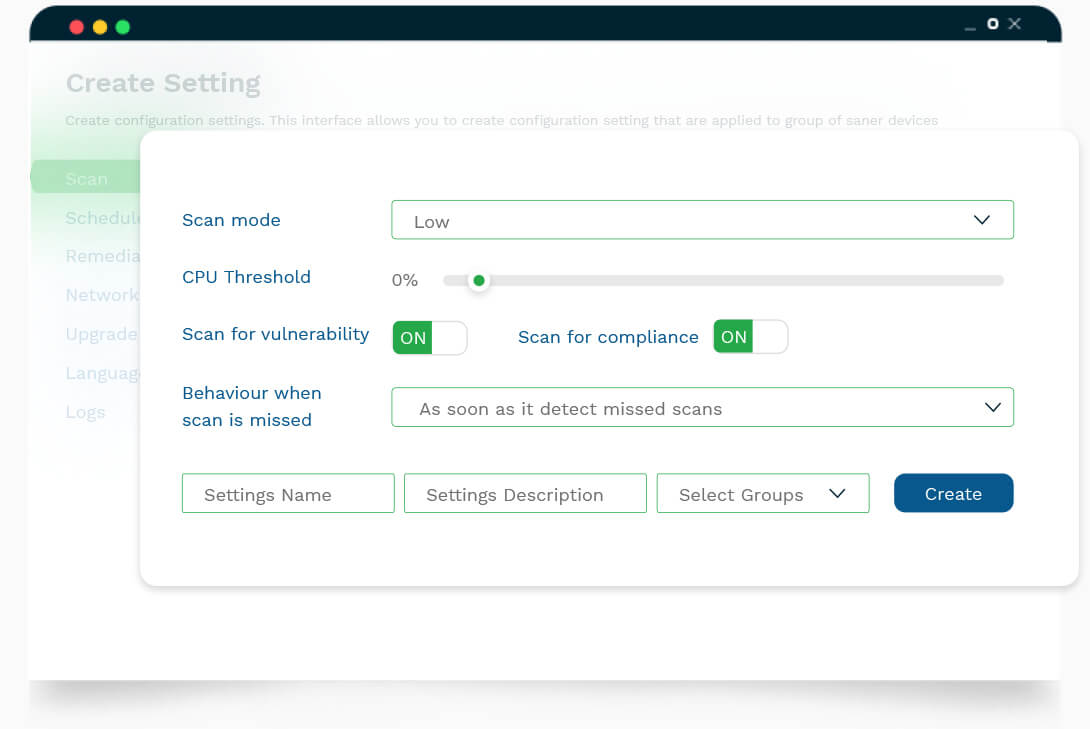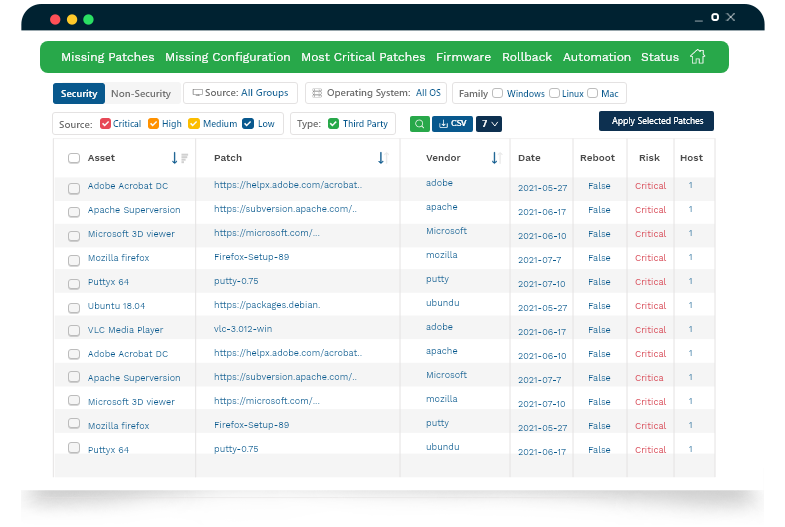 Quickly remediate critical vulnerabilities.
Vulnerabilities should not only be pointed out in your IT infrastructure but should also quickly be remediated. SanerNow vulnerability assessment software integrates with patch management and quickly provides a patch to these critical vulnerabilities, keeping your IT infrastructure safe.
Prioritize Vulnerabilities
Detecting many vulnerabilities at once and not knowing which to give attention to first is tedious. SanerNow vulnerability assessment tool separates critical vulnerabilities from less critical ones, making it easier for you to decide which to act on first.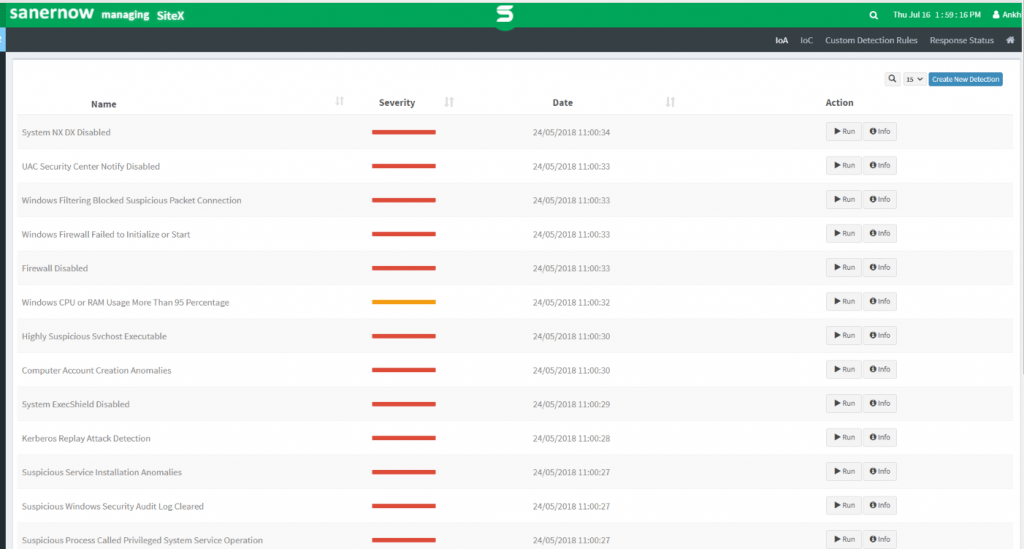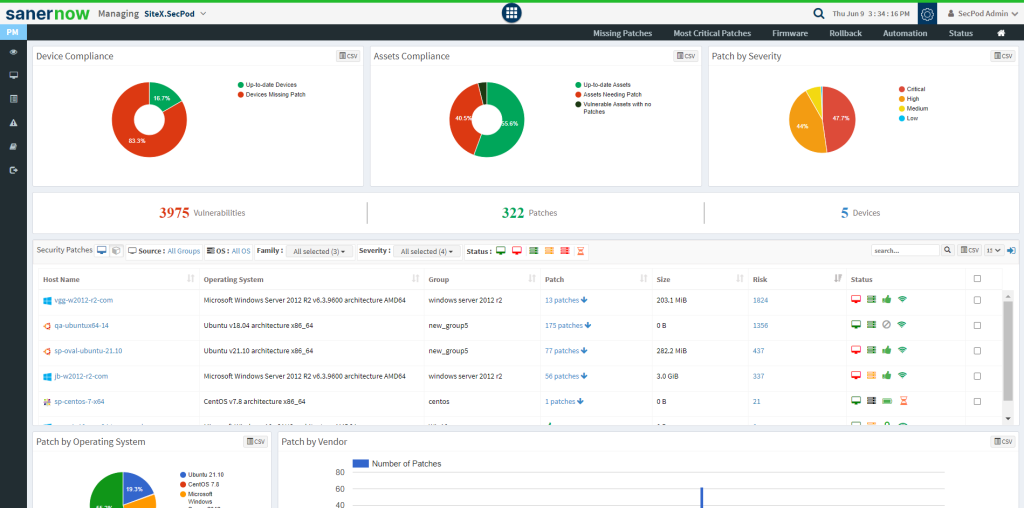 OSs and Third-party applications patched efficiently
SanerNow vulnerability assessment software supports multiple OSs like Windows, Linux, and Mac. It supports patching for around 450+ third-party applications, ensuring all the different devices in your IT infrastructure are safe and secure from cyber-attacks.