"Orchestrating Cyber Hygiene across enterprise devices to secure them from emerging cyberattacks."
Cyberattacks are increasing at an alarming rate. Attackers have mastered identifying the security loopholes and have smart tactics to invade the network. This has led to a tremendous increase in the number of security breaches, putting enterprises at risk.

With more devices connected to the internet and an increasing number of attacks, a new approach to device security and management is needed. SecPod's vision is to create a unified platform that helps manage and secure endpoints like systems, mobile, and IoT (Internet of Things) devices.


SecPod is an endpoint security and management technology company, where SecPod (Security Podium, incarnated as SecPod) was founded in the year 2008. Its platform SanerNow, launched in the year 2018, gives end-to-end endpoint management and security. The cyber hygiene platform is widely used by MSPs and enterprises worldwide. SanerNow helps organizations orchestrate and automate healthy cyber hygiene routines in a few simple steps. It also licenses security technology to top security vendors through its SCAP Content Professional Feed since 2012.
Security Podium (incarnated as SecPod), is a SaaS-based cybersecurity products and technology company. We believe a strong defense is better than a weak cure. Our product SanerNow Cyberhygiene Platform is used by enterprises and MSPs of all sizes around the world to secure and manage their devices.
Preventing cyberattacks is our top priority. We build products and technologies that put prevention before cure. We aim at making cyberhygiene a simple daily routine, which will safeguard the IT infrastructure from emerging attacks. As the curators of the world's largest vulnerability database with more than 160,000 checks, we have built a full-fledged cyberhygiene platform. We focus on securing and managing endpoints, mobile computing, network infrastructure, cloud infrastructure, operational technology (OT), and the Internet of Things (IoT).
2008
Founded
Open-source security intelligence initiatives and involvement
2009
Started Collaboration
Started contribution to cyber security automation standards
2011
SCAP Feed Launch
Launched the first and the largest database of SCAP based security checks
2013
Saner 2.x Launch
First system to integrate and automate vulnerability scanning and remediation
2015
Saner Business Launch
Launched SanerNow Business with integrated scanning and patching
2018
SanerNow SaaS Launch
Launched SanerNow Cyberhygiene Platform, a SaaS platform for endpoint security and management
"We have many tools, but no security." This is everyone's experience while securing and managing their IT environment. Organizations invest in multiple software with overbearing capabilities. They get trained on each new technology and go through certifications to find that they are not effective. There are point solutions to every new challenge, but the above has only created a procurement, learning, and management burden while increasing the IT management costs.


Large numbers of attacks happen due to compromised endpoints. These endpoints form most computing devices in any organization. Attackers can easily bypass perimeter protection systems and network security measures to cause major damage in a few minutes through weak or compromised endpoints.


The footprint of most products expands with new releases and functionality. This leads to a feature set, which increases complexity and training requirements. Feature-rich, highly complicated, and pricey point solutions will not solve the current fundamental problems of endpoint management and security.


Compared to a decade ago, building a computing infrastructure is now a speedy activity, thanks to virtualization and cloud technology. But the same can't be said about IT management and security products. We can quickly build a computing infrastructure but struggle to secure it. Hence, a new approach to endpoint management and security is essential, i.e., a platform-centric approach built on an operating system's principles.


The core ('kernel') will perform all the analytical computations required to detect changes and deviations. The 'shell' will provide the ability to query, monitor, and make changes. The 'user/application layer' will help to transform these computations to different use cases. A cyber hygiene platform of tools, rather than many point products, would handle tasks effectively. With such a platform, all use cases around managing and securing devices can be addressed from a single solution.
Work Culture and Values at SecPod
With end-to-end automation, intelligence, and smooth user experience taking the lead in our solution, we promise simplicity at great quality to all our customers. Our code of work ethics is very strong. We celebrate diversity and say no to any form of discrimination. Once we step into work, we leave hierarchy, ego, and politicking outside. The focus is on encouraging each other to be more curious, explore, learn, and innovate without constraints
Nurturing Our Love for What We Do
Our biggest strength as a company is collaborative innovation leading to great results. We experiment like a bunch of mad scientists. New algorithms, workflows, marketing ideas, and more. It's one of our secrets to consistent growth and success. We also believe that ideas are useless, unless and until they are executed. We avert processes that act as a hindrance and focus on execution of ideas. Our minds are constantly in search of excellence in every skill and area of work.
Our Philosophy
Build great technology; Create simple & exceptional products
Be agile and execute
Do not compromise integrity and ethical norms
Never discriminate against gender, region, religion
Keep hierarchy, ego, politicking at bay
Make and celebrate life
Culture
Some Exciting Things We Are Working On
Intelligence Augmentation
CyberHygiene & Attack Prevention
Quantum Physics. Mechanics, Computers, Crypto
Internet of Things (IoT), Operational Technology (OT), and Space Technology
We Make and Celebrate Life!
Sometimes, the journey is the reward. Our folks live by it.
At SecPod, we not only celebrate what we build but also celebrate ourselves. Our monthly all-hands meeting is a place where new ideas are brainstormed and the overall goals are measured. Likewise, we celebrate the yearly business day and sports day events where all our employees and their families come together and cherish the occasion. We are more than just a working community. We are a family at work.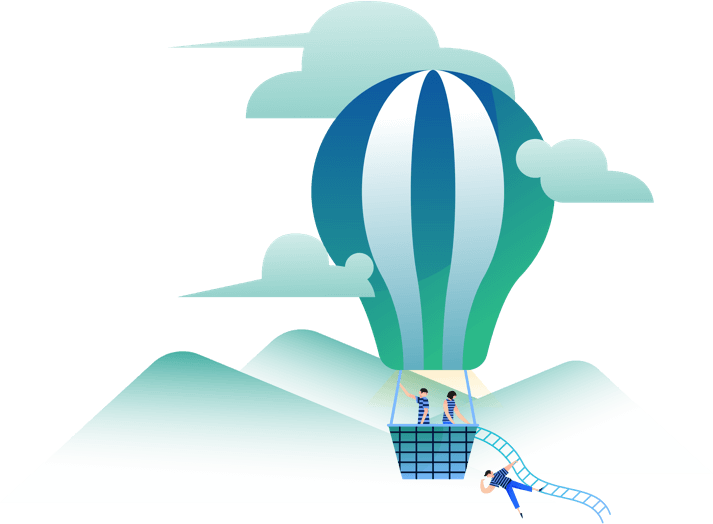 Become a Part of Our Journey
We're building a team that enjoys creating solutions for modern day cybersecurity challenges. If you are keen to learn and take on new challenges, we welcome you to join us.
[xyz-ips snippet="Latest-News"]