Seamlessly manage your endpoints from a Single Window with SanerNow Endpoint Management
SecPod SanerNow helps organizations perform seamless, swift and secured endpoint management without worrying about using multiple point solutions.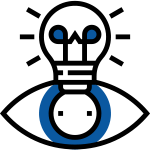 Gain complete visibility and control over your network endpoints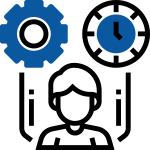 Remotely manage the system health and enforce configurations without many hassles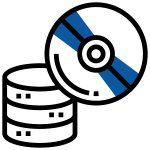 Install and uninstall software to any number of computers instantly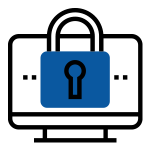 Block malicious applications and devices and safeguard your enterprise network
With SanerNow Endpoint Management you can gain complete control over your endpoints.
Identify problems and troubleshoot them.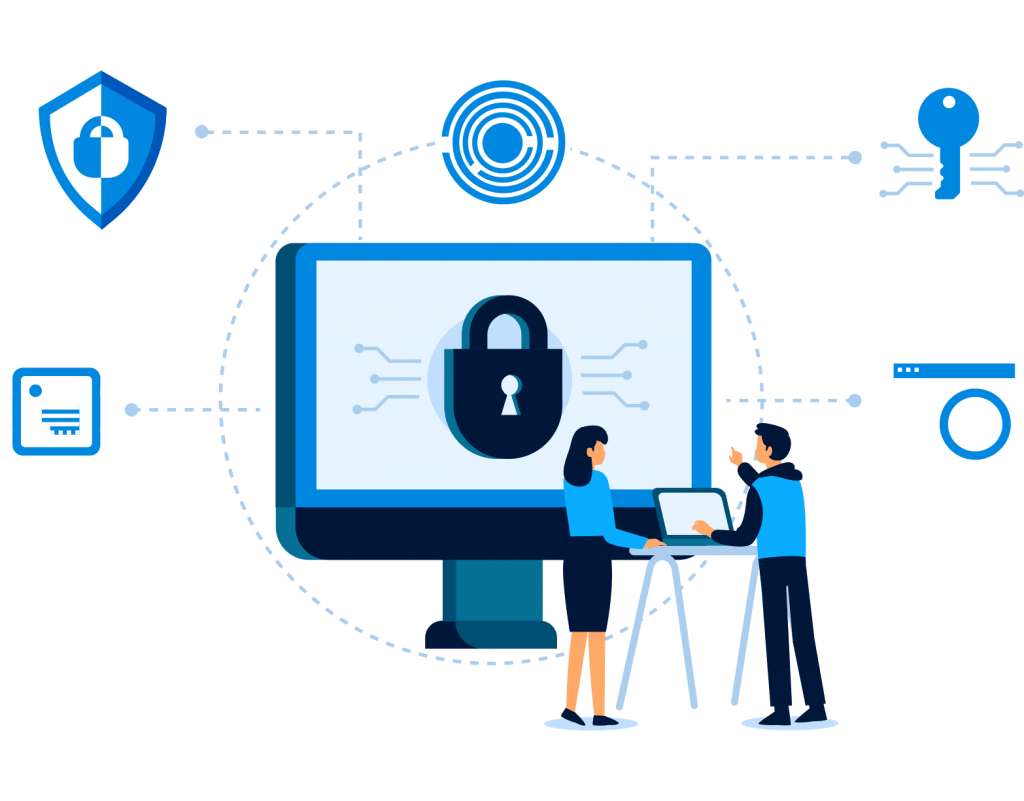 How SanerNow Endpoint Management Works?​
Effectively manage your endpoint at a single go
Continuously scan the endpoints and monitor the system activities.
Discover all processes and services, detect any deviations.
Remotely perform all endpoint management tasks.
Simplify complex endpoint management tasks using our efficient features​
Deploy software from a pre-defined repository
Deploy software from the collection of software available in SanerNow software repository. Here, the software is downloaded and stored with the required installation details along with the silent switches. Likewise, you can also choose to uninstall applications.
Block malicious applications instantly
Block any application which is considered unwanted in the network. The agent available in the enterprise endpoints detects all the available applications, and this detail can be seen in the Application Block view. You can select the application and the computer details to perform blocking instantly.
Apply strong security controls
Tighten the security in your endpoints by executing strong security measures like enabling firewall policies and other security checks, quarantining necessary devices to an isolated network, discovering sensitive data, etc.
Tune-up systems for better performance
Increase in number of unwanted files can decline your system performance and utilize unnecessary disk space. SanerNow cleans up these unwanted files present in different parts of the systems to help you utilize the disk space effectively. This also improves system performance.
Block or disable unwanted devices
From the list of USB and other peripheral devices plugged into the enterprise endpoints, you can choose to disable or block the devices according to your organization's requirements. This will help enterprises prevent the theft of confidential business data and safeguard the network from unsecured devices.
Execute scripts on remote devices
As a part of day-to-day endpoint management, you need to execute certain scripts to make necessary changes in your systems. SanerNow allow you to execute any scripts like powershell, bat or shell on your remote computers from it's centralized console
Analyze system health by tracking security controls
Continuously monitor all the actions taking place in the systems, and regularly track the security controls. You can monitor details like antivirus deployments, important system services and files, registry keys, rogue processes etc., and keep your system health in check.  
Accurate Audits & reports​
Gain complete visibility on all the details of the endpoints in your network. These reports can be automated and scheduled to the IT admin's mailbox. These reports will help organizations take insightful actions to regulate endpoint management routines in their network.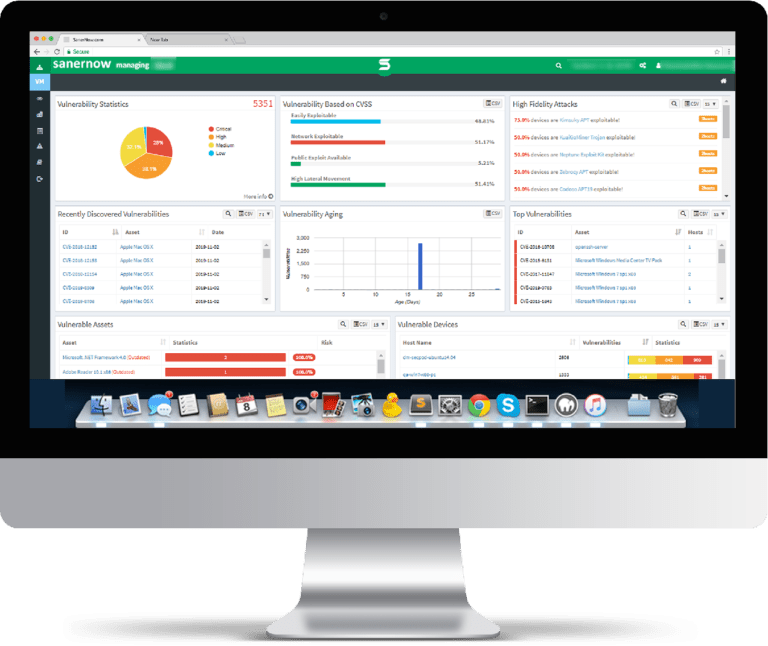 Start Managing Your Endpoints, Securely.
Get 1-month free access and try it yourself.
Get notified
about our latest updates
View all our articles keep
your security up to date