Get Everything You Need in Compliance Management Software!
Compliance Management Software to regulate endpoints with Compliance Regulations such as HIPAA, PCI, ISO, and NIST benchmarks
The ideal compliance manager to run compliance scans and address configuration drift
Detect non-compliant endpoints by identifying faulty system configurations with a friction-free and fast compliance scan. SanerNow CM helps you rapidly address and fix missing system configurations and make compliance management stress-free.
Align with compliance regulations to ensure IT compliance and be audit-ready
Achieve optimal cyber hygiene with continuous compliance aligning with industry security compliance regulations HIPAA, NIST 800-53, NIST 800-171, ISO, and PCI. You can also create custom security policies and ensure system compliance across all endpoints.
Unified and actionable insights through the SanerNow console
SanerNow's comprehensive console helps you identify and detect any non-compliant endpoints in your network. You can execute all compliance management activities, starting from vulnerability detection, remediation, and compliance patching.
Cloud-based platform supporting remote devices with compliance reporting
With the help of SanerNow's cloud-based console, you can monitor remote endpoints with ease and simplify compliance reporting. Moreover, SanerNow CM is one of the compliance management solutions that supports all major OS platforms such as Windows, Mac, and Linux.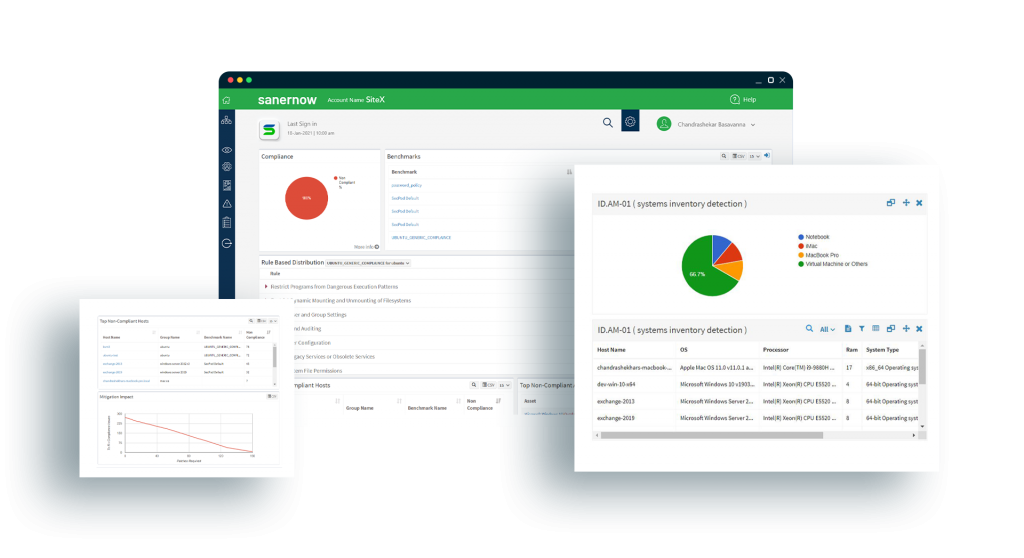 With SanerNow Compliance Management Software Enforce Security Regulations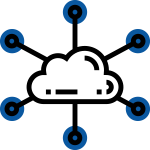 Seamlessly regulate security compliance across your network devices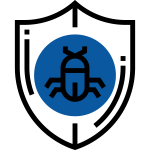 Supports major regulatory standards like HIPAA, PCI, ISO, and NIST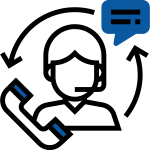 Detect non-compliant devices using a light weight agent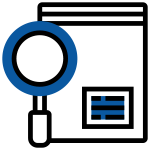 Create and enforce your own compliance policies in your network
Stay Compliant. Stay Secured.
Automatically ensure and regulate any industry security standards in all types of workforces.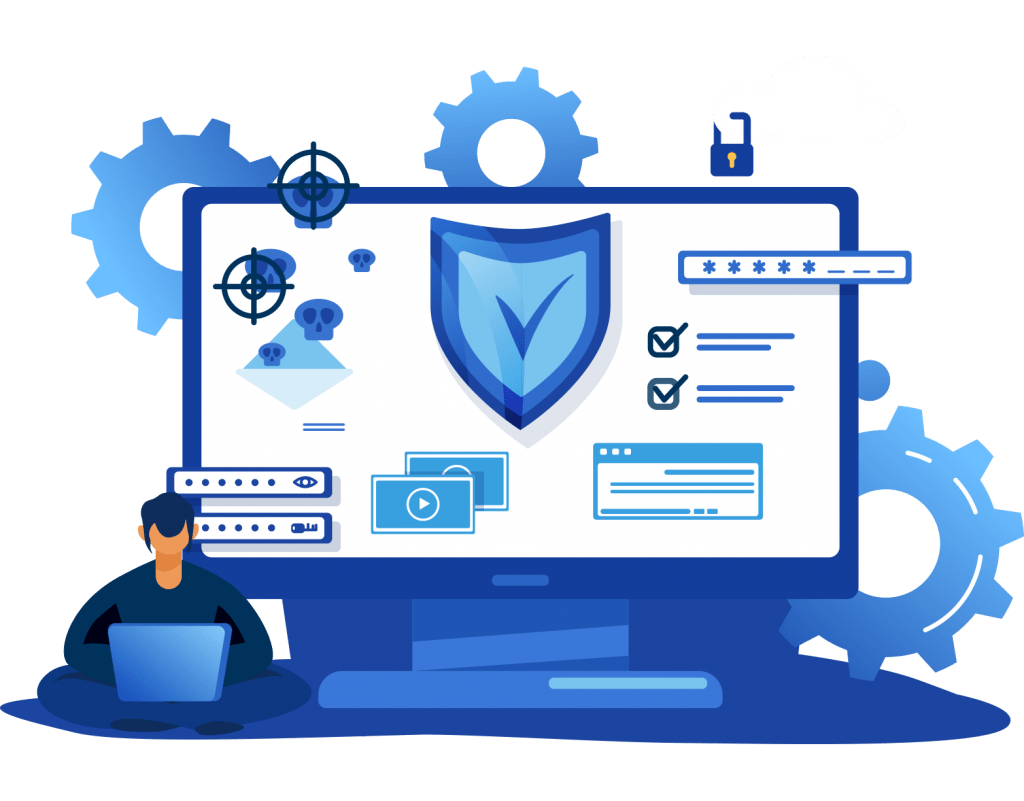 How SanerNow Compliance Management Software Works
Regulate compliance standards in your network in no time
Detect the non-compliant systems with deviated system settings
Remediate the deviations by enforcing compliance benchmarks
Automate various reports to be security compliance ready
SanerNow Compliance Management Features You Need to Stay Fully Secure
Scan and Detect Non-Compliant Devices
There are various system configurations, which, when deviated, might lead to security loopholes in an organization. These are nothing but the regulatory and compliance standards organizations should follow. SecPod SanerNow automatically scans and detects the computers in the network, which doesn't follow any defined security standards.
Create Your Own Compliance Policy​
Apart from the various security standards available, organizations can choose to create their own compliance policies based on the set of system configurations available. This allows organizations to customize the security and compliance policy according to their industry requirements.
Regulate and Remediate Your Compliance Requirements​
Once the details of the computers missing the compliance standards are posted, IT administrators can fix them instantly from the centralized console. This way, SecPod SanerNow allows organizations to safeguard their network from various security breaches caused by deviated or missed system configurations.
Supports all Major Security Standards
SecPod SanerNow supports all major security and regulatory standards like HIPAA, PCI, ISO, NIST 800-53, and NIST 800-171. The system configurations bundled with these security standards are pre-built within the SecPod SanerNow platform itself.
Cross-platform OS Support
SecPod SanerNow compliance management is supported on All major OS platform like Windows, MAC, and Linux. Detect, spot, and remediate non-compliant systems anytime and anywhere now.
Gain Complete Exposure on Compliance Standards
All the details related to compliance management, which are collected by the light-weighted agent are available in the form of different reports. Organizations can analyze these reports and get complete visibility on the compliance status in the network.
Always Stay Audit-Ready, Ensure Compliance, and Minimize Your Attack Surface
Run compliance checks and scans, detect non-compliant endpoints, and ensure continuous compliance
SanerNow CM runs continuous scans using compliance checks to detect non-compliant or deviant endpoints and provides instant remediation suggestions. It monitors system deviations in real-time to ensure continuous compliance.
Compliance risk assessment to remediate risks and meet compliance requirements
SanerNow CM gives actionable insights for risk remediation and compliance on vulnerable or deviant endpoints. It then enables immediate remediation by automating the installation of verified vendor patches to address potential risks.
Support all major security standards out-of-the-box
Test new patches to verify compatibility and deploy remotely from the cloud across all your endpoints.
Cross-platform OS support for comprehensive coverage
SanerNow compliance management software supports all major versions of common OS platforms such as Windows, MAC, and Linux.
Customize your compliance policy based on available system configurations
SanerNow performs IT compliance management on standard policies and configurations readily. Further, it allows customized policies to enforce specialized industry or organizational security compliance policies.
Convert compliance status updates into insightful and customizable compliance reporting
SanerNow compliance manager empowers you to focus on compliance updates with customized and insightful compliance reporting that can be automated, reducing effort and time spent on ensuring the audit-readiness of your IT environment and systems.
Run Compliance Scans for Major Security and Custom Benchmarks
SanerNow CM handles all aspects of compliance management. All compliance requirements for compliance regulations such as HIPAA, PCI, ISO, NIST 800-171, and NIST 800-53 (NIST-CSF) come as pre-loaded templates in the console. Custom policies according to your organization's IT compliance requirements can be created. Ensure continuous compliance in real-time with all industry benchmarks.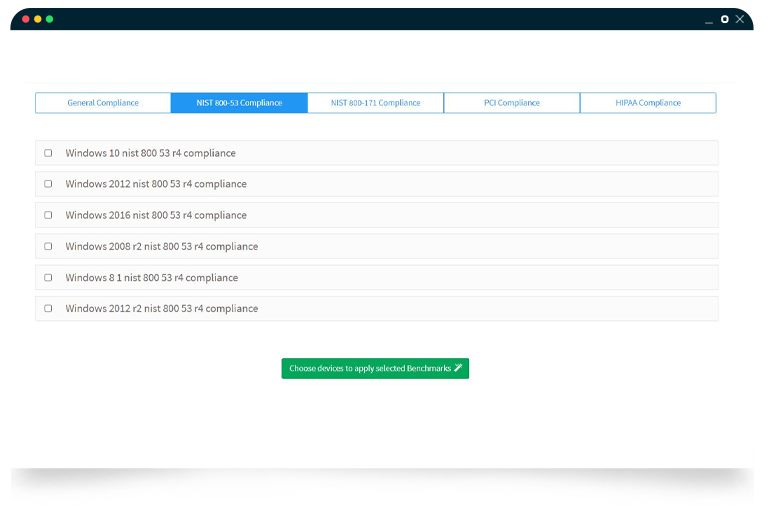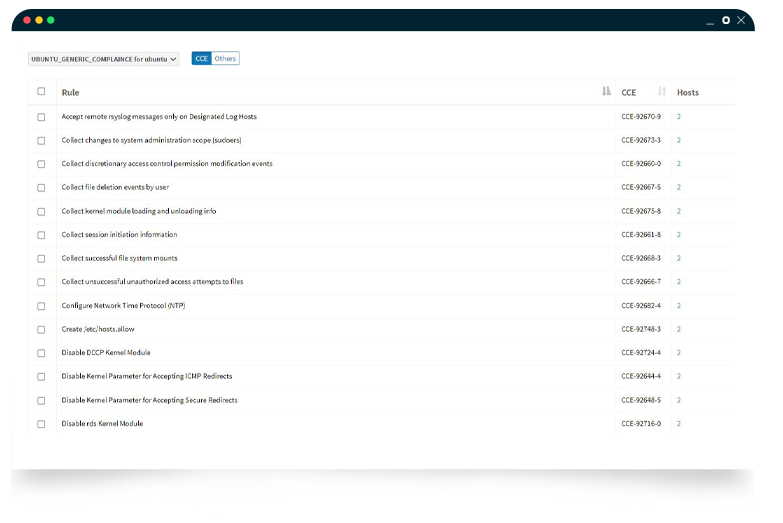 Build a Full Compliance Management System to Assess, Prioritize, and Remediate Risks
SanerNow CM compliance manager doesn't stop with just running compliance checks. Scans for compliance checks are followed by detailed assessment and prioritization based on the risk levels. Risks and misconfigurations are discovered and fixed in the same console to restore IT compliance, covering compliance management from end to end.
Fulfill Compliance Requirements and Generate Reports Needed for Compliance Audits
Compliance management is a lengthy process. It starts with detecting and fixing issues and then follows the audit. SanerNow CM makes compliance reporting easy with auto-generated reports that are ready to audit. Your entire IT compliance management tasks live in one tool where you can ensure faster and real-time compliance.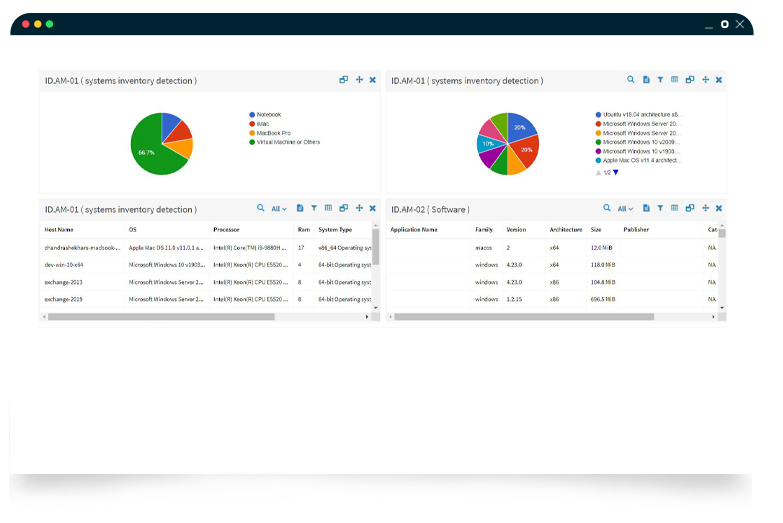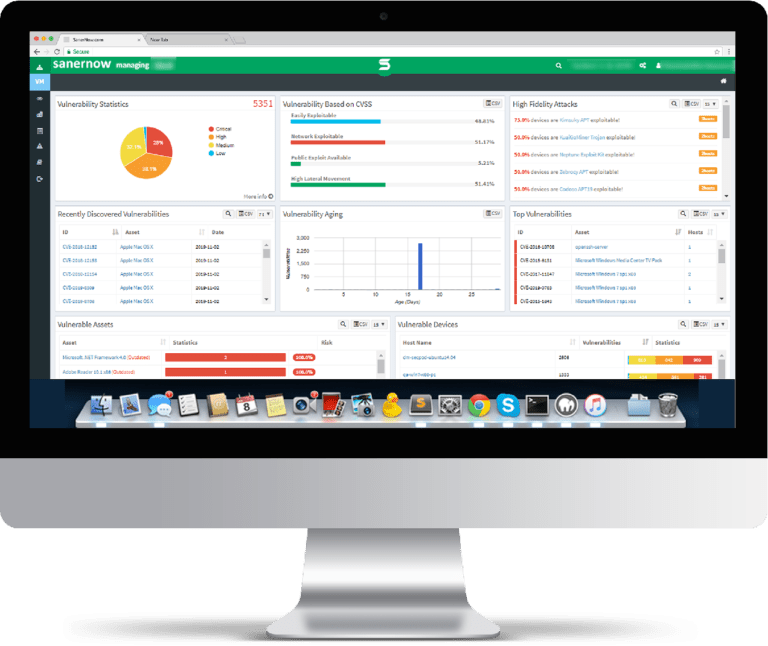 Start Managing and Securing Your Devices Efficiently Now.
Get 1-month free access and try it yourself.
Get notified
about our latest updates
View all our articles keep
your security up to date