Patching is the prime mechanism followed to shield devices from vulnerabilities
SanerNow Patch Management Software is one hassle-free, easy-to-use, web-based software that will simplify and automate all your patching needs.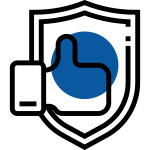 Assure 100% patch compliance in the network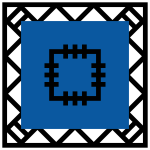 Continuously detect and deploy missing patches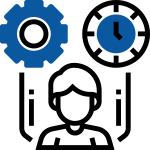 End-to-end automated patching tasks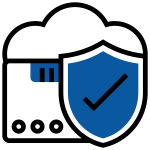 Shield your network with smart patching technology
Get Everything You've Wanted in Patch Management Software
The patch management software for faster deployment and zero attacks
Automatic patching for faster deployment cycles
Automate the end-to-end tasks of patch management from scanning, prioritization, download, testing, and scheduled deployment. Auto patching averts manual work and human errors.
The ideal patch manager for remote patching from the cloud
Leverage a cloud-based console with role-based access control for easier delegation, tracking, and execution with a unified view of your patch management tasks.
Deploy patches on all major OSs and 250+ third-party apps
Reduce your attack surface with real-time, on-demand, and continuous scans with SanerNow's intelligent scanning algorithms you need in vulnerability management tools.
Integrated patch management for vulnerability remediation
SanerNow PM provides new patches from all supported vendors in under 24 hours, pre-tested, and ready for deployment. It is the perfect patch manager that's always on time.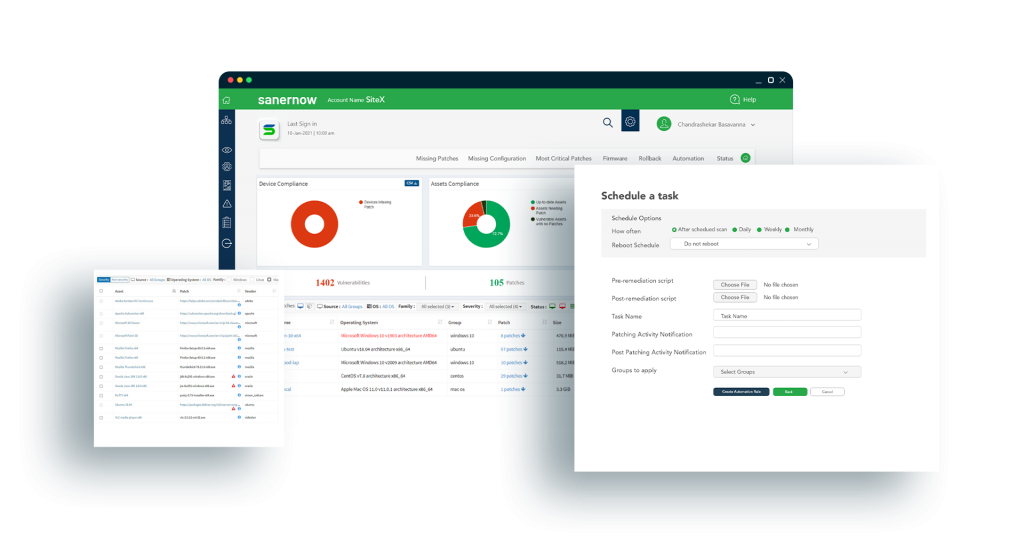 Secure your devices with this automated patch management software!
Effective patch management is what you need to bullet-proof your devices from cyberattacks.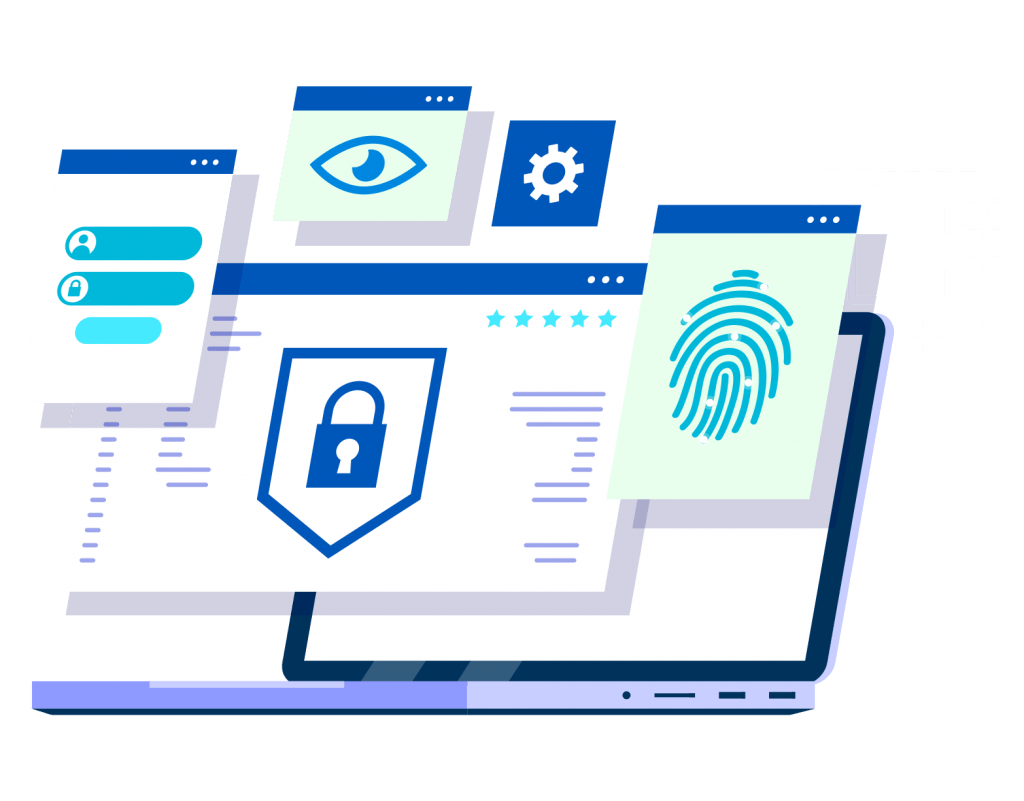 How SanerNow Patch Management Works?​
Seamlessly patch your devices within a few simple clicks
Perform continuous scanning and identify the missing patches
Test the patches in a test environment and rapidly deploy them
Gain adequate visibility and control through insightful reports
Achieve effective patch management in your network with our salient features​
Get automated patch management
Automate all patching tasks from scanning the systems in the network, detecting the missing patches to deploying them on the target computers. This not only saves time, but it also makes the process much easier and effortless.
Automatically test the patches on customized test groups, before applying them on the entire network. It is a crucial step in patch management as it is essential to be cautious, before introducing a patch to the organization network.
All OS platforms & 3rd party apps patching
Supports patching for all OS platforms like Windows, MAC, and LINUX systems. It also offers patch management for an extensive range of third-party applications, including Google, Microsoft, VMware, Java, Mozilla, Adobe etc.
Ability to roll back the applied patch updates from the deployed systems. At times, the applied patches may not be suitable for the network environment, and this feature will come handy to roll back the unwanted update.
Assured patch compliance​
Ensure assured patch compliance across all network devices as the systems are scanned continuously, and the required critical patches are applied instantly.
Patching tasks can be scheduled in the timings suitable for the organization's requirements. You can choose to perform patching during non-working hours to avoid users' inconvenience.
Continuous patch scanning
Systems in the network are regularly scanned to track the missing patches. You can also choose to customize the scanning period based on your network requirement
Get clear visibility on all patching tasks' status and plan the upcoming actions accordingly.
Take Patch Management Miles Ahead with the Right Features
Automate to speed-up patch management
Configure end-to-end workflows for automatic patching from the SanerNow pre-verified patch database. Now, the patch management software does the grunt work for you.
Continuous and customizable patch scans to identify missing patches
Integrated and automated patch remediation solutions supporting all major Windows, Mac, Linux OSs and 200+ third-party applications.
Cloud patch management with testing stage for zero-disruption
Test new patches to verify compatibility and deploy remotely from the cloud across all your endpoints.
Support for hybrid systems and 3rd-party patch management
Access patches prioritized by severity from a centralized pre-verified repository to address your organization needs across multiple OSs and third-party applications.
Effortless rollback for an error-prone software patch
Eliminate risks with insightful, actionable dashboards and tools. Get the complete picture all the time.
Comply with industry benchmarks and security standards
Get a unified view of your software patch compliance to address deviations from compliance standards and deploy patches accordingly.
Firmware patches for complete risk mitigation
Include firmware patching as you establish your automated patching cadence to reduce threat exposure. Application patch management as comprehensive as it gets.
Insights and tracking with reports and audit logs
Track detailed insights on your patch management metrics with auto-generated reports and an inbuilt audit log.
Automated Patch Management from the Cloud
Organizations cannot rely on just one periodic vulnerability scan per week or month, or worse, a year. With the increasing number of threats everyday, vulnerability checks need to happen on a continuous basis every day. With SanerNow, you can configure an automated vulnerability scan that runs automatically on networks consuming low network bandwidth.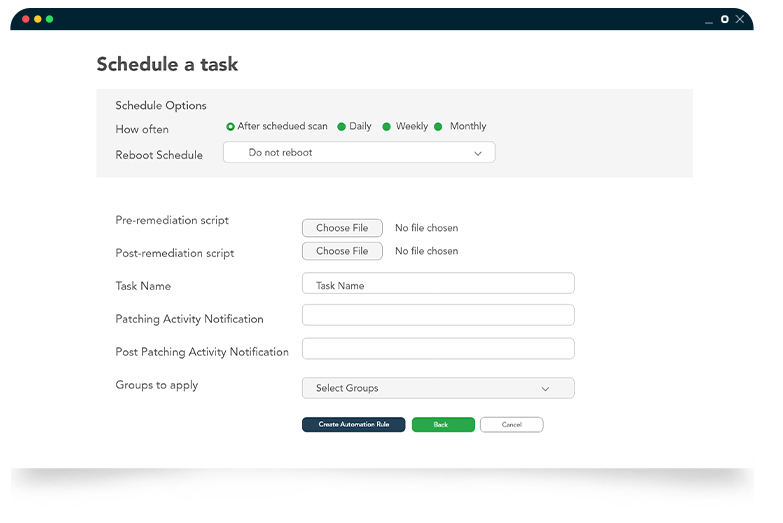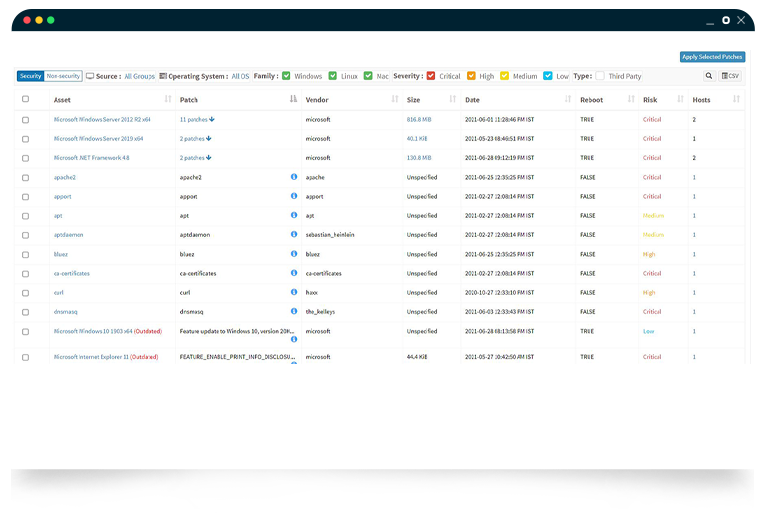 Device and Server Patching with Quick Availability of Latest Updates
The ideal patch manager should handle any software patch for a wide range of servers and workstations. SanerNow PM supports the latest patches for all the major OS flavors of Windows, Mac, and Linux workstations and servers within 24 hours of release by the vendor. Time taken to deploy patches is a key determining factor for the security posture.
Windows, Mac, Linux, and 3rd party Patch Management
Get comprehensive patch management for all major OS families. Software patching doesn't stop with just patching OSs. 3rd party patch management is an important measure to secure all the applications running in the workstations and servers. With support for 200+ commonly-used apps, SanerNow PM takes care of your application patch management with ease.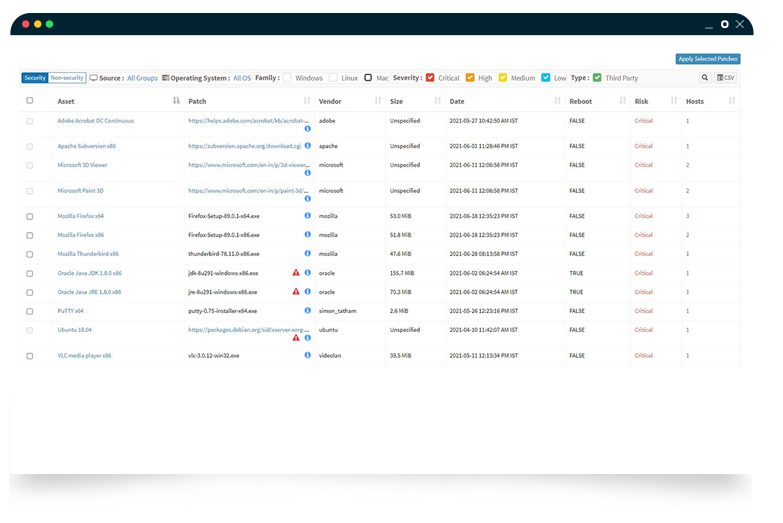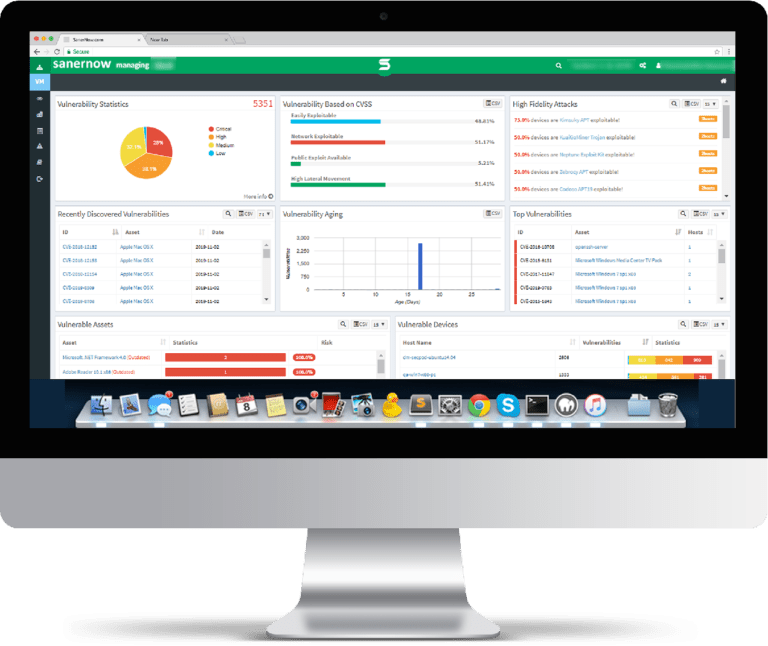 Start Managing and Securing Your Devices Efficiently Now.
Get 1-month free access and try it yourself.
Get notified
about our latest updates
View all our articles keep
your security up to date