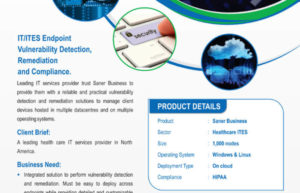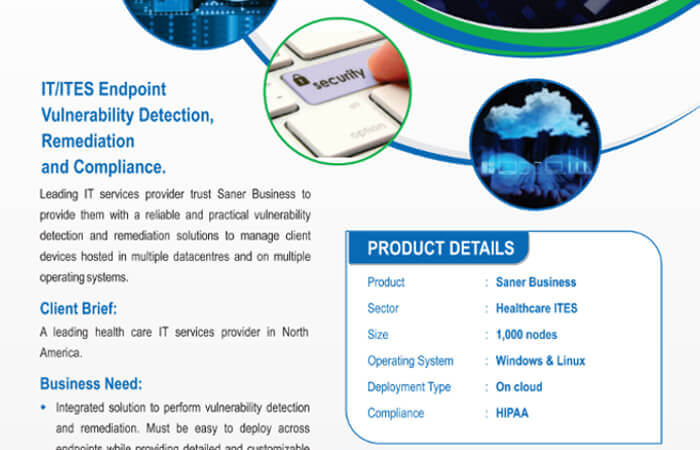 Read how a healthcare IT service provider automates vulnerability and compliance management. View The Report
Click here to view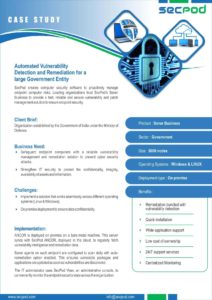 Read how a large Government entity uses Saner Business to automate vulnerability management. View The Report
Click here to view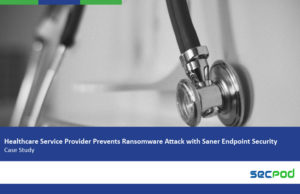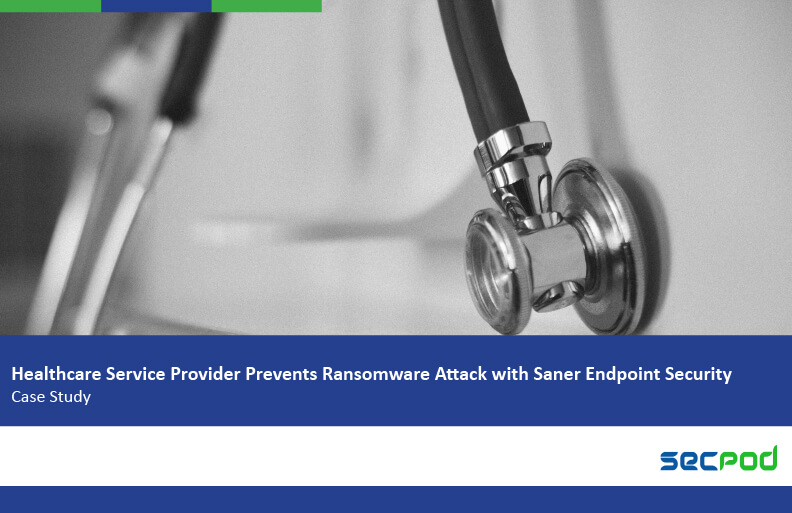 Read how Saner's expanded visibility helped an Healthcare service provider to detect ransomware early and allowed prevention of the attack
Click here to view
What Some of Our Customers Say
"A great end point security and management platform"
Easy to setup. Easy to gain visibility about your endpoint security. Easy to deploy updates to endpoints. A good dashboard that provides visibility across your environment. Doesn't take up a lot of resources/time.
– Santhosh M. | Founder & CTO

"Best value in vulnerability and patch management"
High-quality vulnerability & patch management solutions seemed expensive solutions from Qualys and Tenable. Thankfully we found high quality & affordable alternative with SecPod's SanerNow.
– Norm M. | Chief Security Officer

"Know your info sec position with SanerNow"
SanerNow has features like Automated Patching, Software Deployment, Vulnerability Management, Hardening, etc. I would even compare its patching feature with Big Fix and at a low budget, this is even better.
– Ghanshyam R. | Security Consultant

We are continuously looking for ways to develop ourselves and improve our products. On our mission to provide security assurance to every connected endpoint, your feedback can help us leap forward.
Get notified
about our latest updates
View all our articles keep
your security up to date