SanerNow's System Tuneup Ensures Consistent System Performance
Optimize your system performance
The system performance might come down often owing to a lot of factors. To make sure the system's performance is not altered or compromised, SanerNow system tuneup helps in a way that optimizes the system productivity.
Monitor and manage security events
When your endpoints or systems are used for long periods of time, it is inevitable that the unnecessary disk space will be used up. This space used up might slow down your enterprise systems and affect the productivity. SanerNow makes sure that system capabilities do not go down and offer capabilities to cleanup disk.
Perform seamless on-demand system clean up
While the endpoint is running/operating, disk space cleanup can be done without affecting the functioning of the system.
Make it seamless from the cloud
System tune-ups are made easier and effortless from SanerNow's cloud console. Multiple endpoints and systems can be maintained and cleaned within a few simple clicks.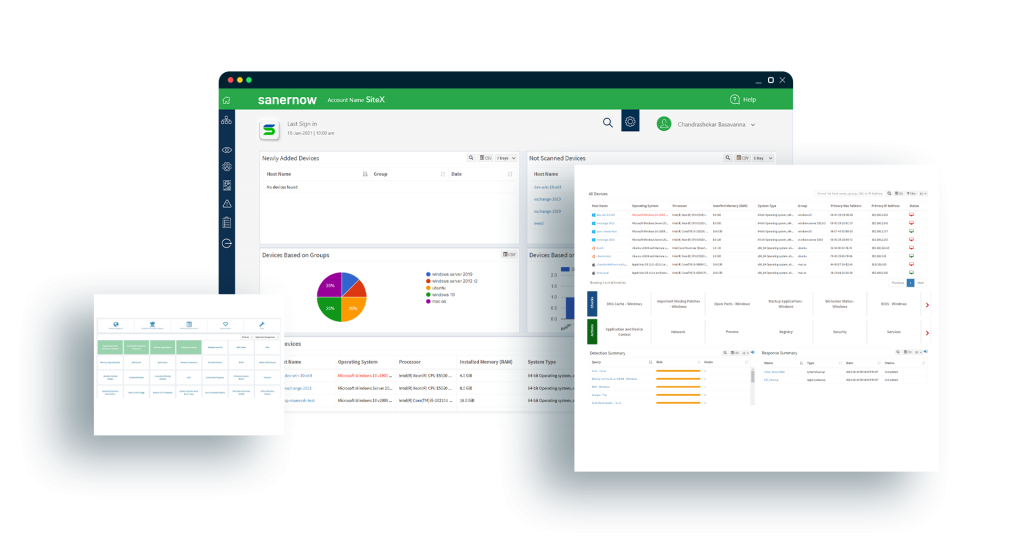 Handpicked Features for Purposeful, Remote System Tuneup
When the system is not running properly, it is important to have the disk space cleaned so that the performance is restored. Tuning up endpoints is needed to ensure their longevity and performance. SanerNow makes this process easy and makes sure the endpoints are tuned up periodically.
Few of the system apps might appear slow sometimes while the system is operating. Deleting temporary data from the systems often makes the apps and the system perform better and faster. SanerNow helps you keep the cache memory clean.
Optimize device performance
There are numerous number of ways to increase your device performance and optimize your endpoint performance. SanerNow gives you a break and makes your lives easier by performing actions needed to speed up the system automatically.
When it comes to endpoint maintenance, registry clean up must be a part of the toolkit. It keeps the windows registry tidy, efficient and helps run applications without any hassles.
Scheduled and On-demand PC Cleanup
Create a PC tuneup schedule to run automatically based on your requirements. The automation performs disk and registry clean-ups on remote endpoints. The status of the tune-up tasks are updated regularly. On-demand or spontaneous tune-up tasks are also possible.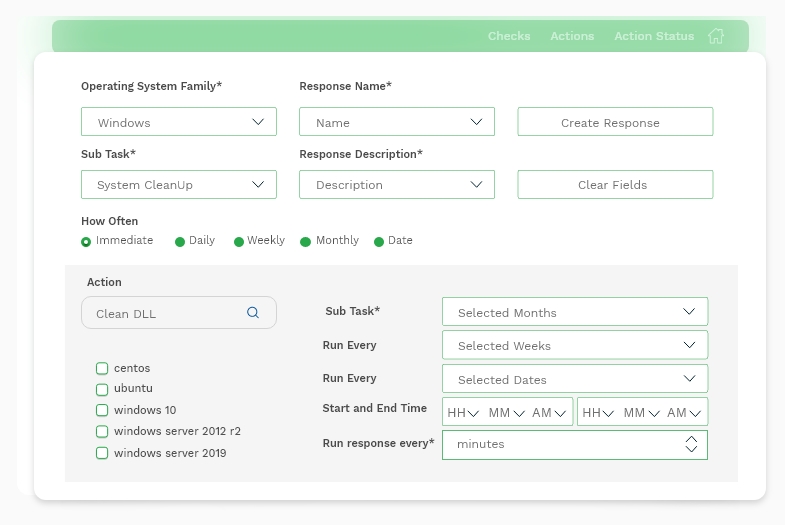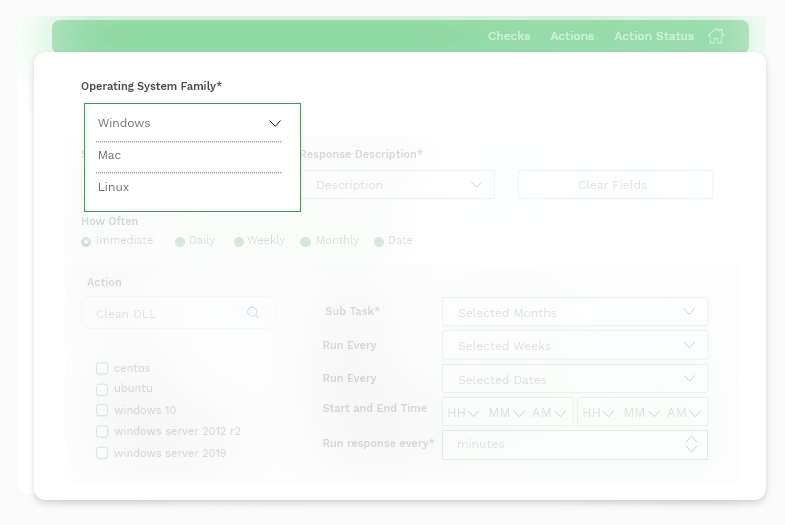 Multi-platform Management for All OSs
SanerNow supports all major OSs in Windows, MAC, and Linux. Boost system performance across all heterogeneous endpoints remotely without the need of separate computer tuneup software for each OS and endpoint.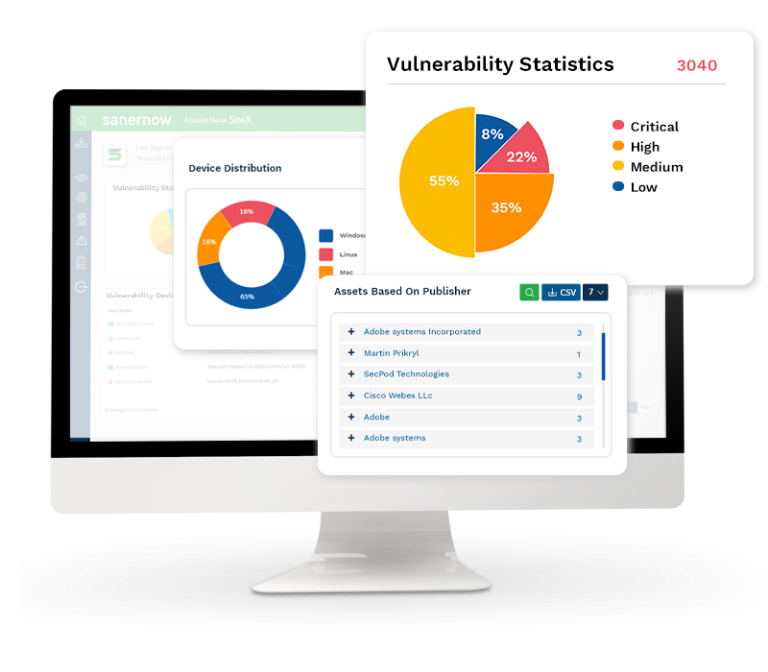 Boost Cyber Immunity & Productivity of Your IT
Start free access and try it yourself.