Explore Vulnerability Scanning Solution that Redefines Industry Standards
Continuous, automated scanning for vulnerability, in five minutes
Scan for vulnerabilities, misconfigurations and other security risks within minutes. SanerNow vulnerability scanning tool provides continuous and automated scans to reduce the attack surface..  
Achieve 100% detection

accuracy

 
Scanning and remediating the whole organizational IT infrastructure for hours and finding a false positive is frustrating. With SanerNow Vulnerability scanning tool achieve near zero-false positives.
Access the world's most extensive built-in vulnerability database

.
SanerNow very own in-built vulnerability database with 175,000+ vulnerability checks help mitigating risks more efficiently. 
Utilize a versatile, lightweight, and intelligent agent for all

tasks
A single, multifunctional, smart agent for all tasks from scanning to remediation. SanerNow agents can be deployed easily deployed across all operating systems and 35+ variants.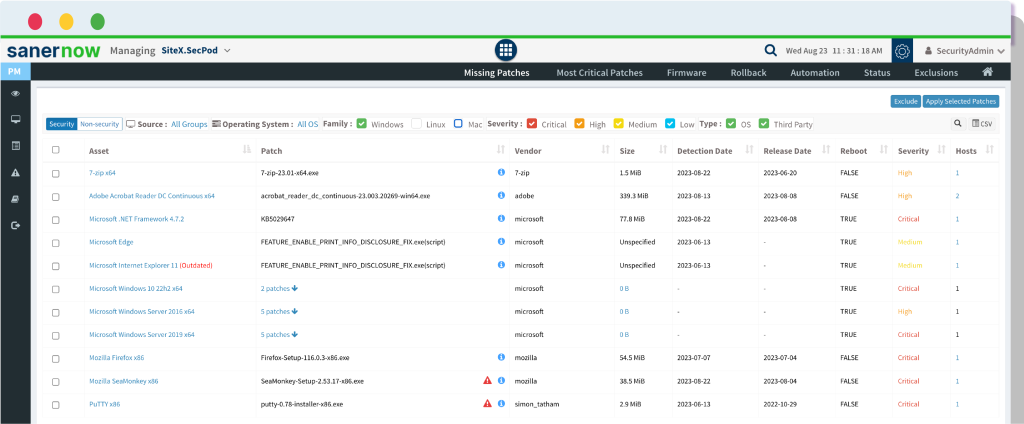 Leverage smartly designed features to simplify scanning vulnerabilities and keep your devices risk-free
Scan Vulnerabilities within 5 mins
SanerNow vulnerability scanning tool scans all the endpoints present in your organization within 5 minutes. It can also automate the scanning process eliminating the need of manual efforts. 
Modify and schedule vulnerability scans
Scanning vulnerabilities can be cumbersome and might reduce operational efficiency. With SanerNow, you can modify the scan frequency, time of scans to avoid conflicts during business hours
Streamline vulnerability management via a cloud-centric console
SanerNow provides perimeter–less scanning, detection, prioritization, remediation across all your hybrid endpoints with a new-age cloud-based unified console.
Prioritize remediation efforts by mapping vulnerabilities
Having many vulnerabilities to be remediated all at once is a task. SanerNow helps you in priori these vulnerabilities based on standard guidelines, business context, high-fidelity attacks, and more.
Maintain audit readiness with standardized and adaptable reporting options
Many companies focus on keeping their systems up to date for security. SanerNow's vulnerability management software helps you see if your systems follow the rules, making it easier to fix any problems.
Scan external network perimeter
SanerNow vulnerability scanner not only scans endpoints but also provides scanning for network devices and internal ports. These scans can also be customized by choosing the ports which are required by you to scan. 
Continuous and Automated Vulnerability Scanning
Vulnerabilities are exploited every single day. But scanning organization periodically won't be helpful. SanerNow vulnerability scanner helps in scanning the IT infrastructure continuously and is entirely automated. Alongside you can schedule the scans based on user requirements to avoid disruption in buisness hours.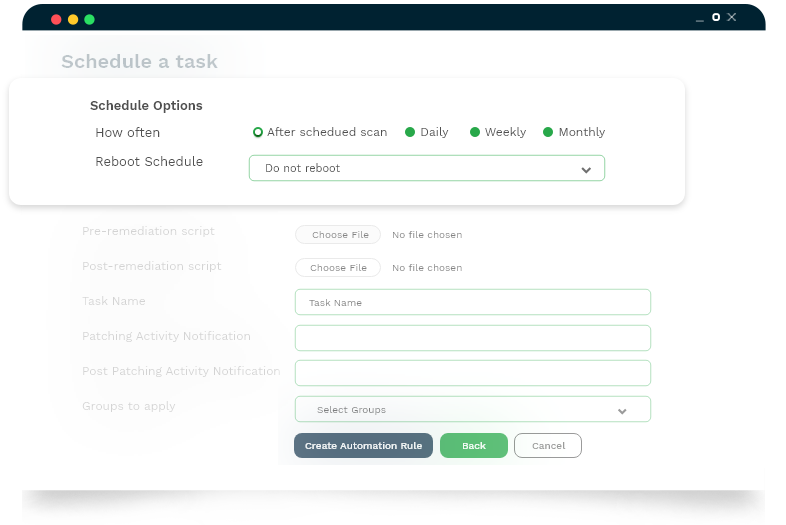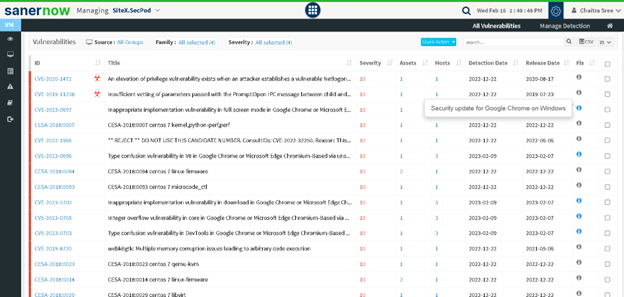 Prioritize the vulnerabilities for better remediation
All the detected vulnerabilities need to be prioritized to know which vulnerabilities are critical. SanerNow prioritizes the vulnerability based on business context, standard guidelines, high-fidelity attacks, and more.
Instantly remediate and stay ahead of cyberattacks
SanerNow has integrated patch management with its vulnerability management that will help in remediating vulnerabilities instantly. SanerNow automatically correlates a software vulnerability with its respective patch and remediates the vulnerability from the same console.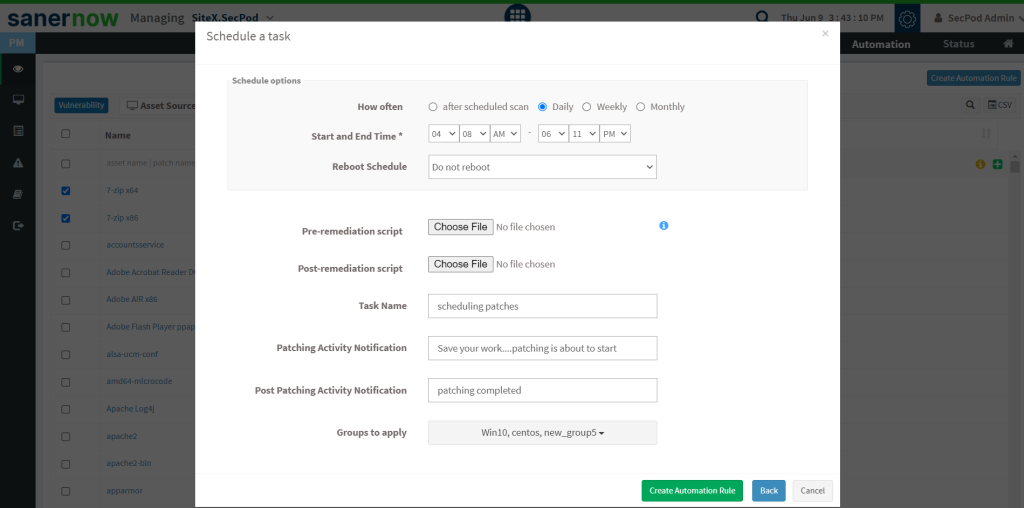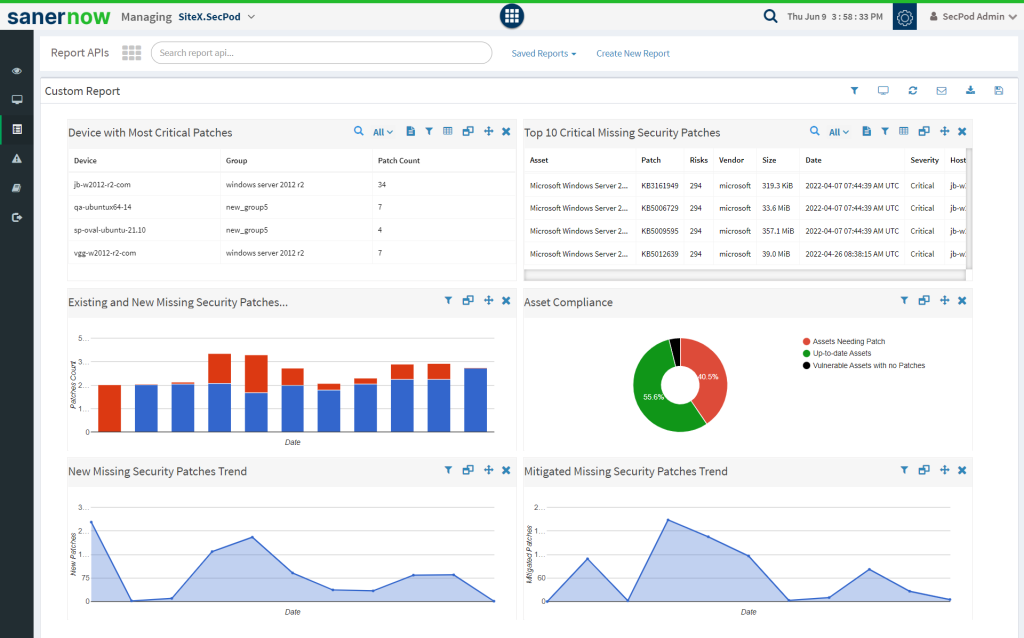 SanerNow supports over 100+ trending reports that is both canned and customized. These reports can be directly downloaded in the form of PDFs and can be shared through emails.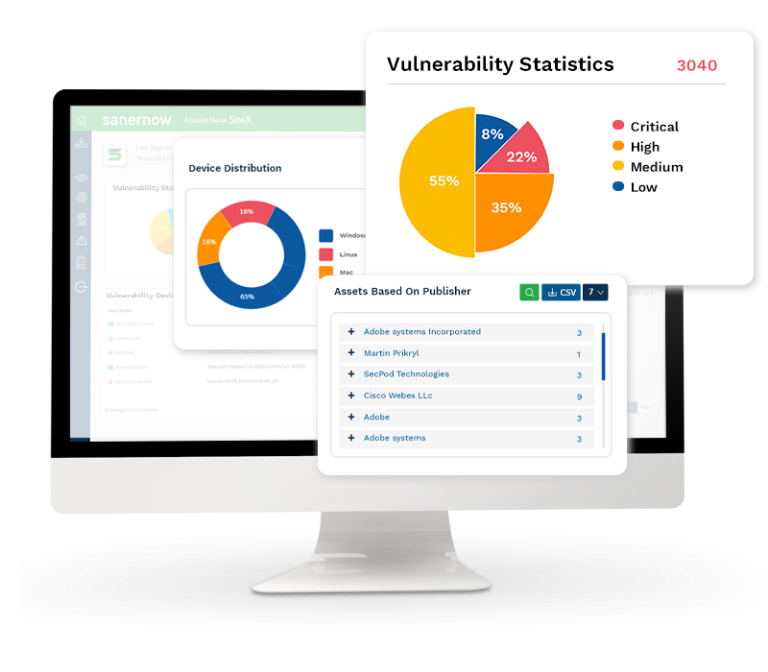 Enhance Vulnerability Scanning using SanerNow's
Get free access and try it yourself.