Endpoint Visibility and Control, the prime need for organization's security
Every 39 seconds, a cyber-attack takes place. As the cybercrime rate increases exponentially, organizations are concerned about their security. Given that the endpoints are the most targeted when it comes to cyberattacks, it is highly inescapable for IT administrators to gain complete visibility and control over them.
89% of organizations have concerns based on lack of visibility
"Lack of visibility is the major obstacle for security
SanerNow consists of all you require to gain complete control and visibility over your endpoints
Gain complete visibility of your enterprise endpoints and control them from a centralized console. Get details on the hardware and software assets, critical vulnerabilities, detected threats, non-compliant systems, data on USB & peripheral devices, system health status, and a lot more. Take control of these actions instantly through various solutions available from SecPod SanerNow.
Obtain bird's eye visibility and control over your organization's security exposure using SanerNow
Keeping a close eye over IT assets is essential to secure your endpoints. SecPod SanerNow regularly runs an IT asset scan, fetches the details of the hardware and software available in the network, and offers detailed reports and statistics them. This helps organizations make planned purchase moves, saving the cost spent on additional IT assets. Organizations can also instantly detect the entry of any malicious IT assets and stay ahead of potential breaches.

Leaving any vulnerabilities unnoticed will pave way for attackers to exploit the enterprise network. SecPod SanerNow runs a rapid vulnerability scanning, detects the vulnerabilities, assess the potential exploits, prioritizes them based on the severity, and remediates them through integrated patching technique. All of this can be done in a matter of few minutes, without any gaps for attackers to invade the network.

Security compliance management always holds equal importance as other security practices. SecPod SanerNow helps organizations regulate security compliance by detecting systems that do not abide by security benchmarks and enforce compliance immediately. It supports all major industry standards like HIPAA, PCI, ISO, NIST 800-53, and NIST 800-171, and also allow organizations to create their own IT security policies.
Taking complete control of all the actions happening in the endpoints is necessary. SecPod SanerNow enables organizations to regularly monitor the system health, perform any system or registry settings, identify deviations in system services, process and provide fixes, block any malicious applications, USB or other peripheral devices, install and uninstall any software applications etc., from a centralized console. This feature will serve as an additional shield for safeguarding enterprise security.
Hear From Our Happy Customers
"SecPod's SanerNow platform helps our customers get and stay compliant with many of today's standard frameworks. By monitoring for vulnerabilities, compliance misconfigurations and threat indicators, it allows us to focus on our customers' most critical risks. The included instructions help take the guesswork out of how to keep an organization secure."
JOHN RILEY | COO – OMNISTRUCT
Gain end-to-end visibility of your enterprise endpoints and control them instantly!
Get 1-month free unlimited access and try it yourself.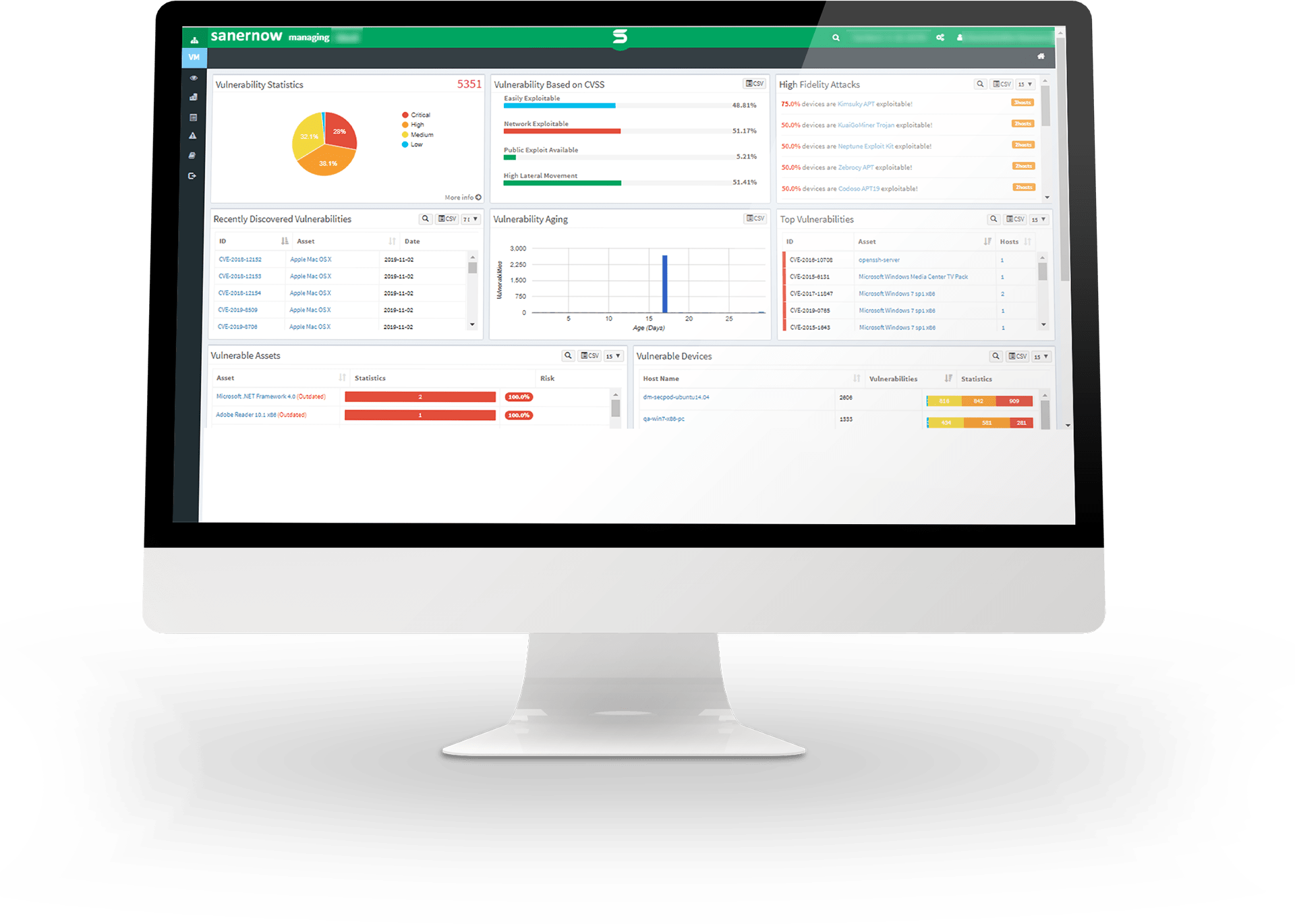 Get notified
about our latest updates
View all our articles keep
your security up to date