Traditional Vulnerability Management is Not Solving the Pains of Modern IT Security Teams
Traditional vulnerability management solutions are failing IT Security Teams to secure the modern security landscape. These tools come up with numerous challenges and are not able to keep up with the complex attack surface. Also, they are outdated and have not been reinvented in the last two decades, slowing down the speed of vulnerability assessment and remediation.
Multiple solutions and siloed interfaces​
Conventional vulnerability management tools still rely on multiple point solutions approach, making the whole process cumbersome and challenging.
Lack of integrated remediation​
Most of the conventional vulnerability management tools lack integrated remediation controls to mitigate vulnerabilities on time. ​
Vulnerabilities beyond CVEs are overlooked
Only CVEs are considered synonym of vulnerabilities and various other risks such as misconfigurations, security controls deviations & posture anomalies are not.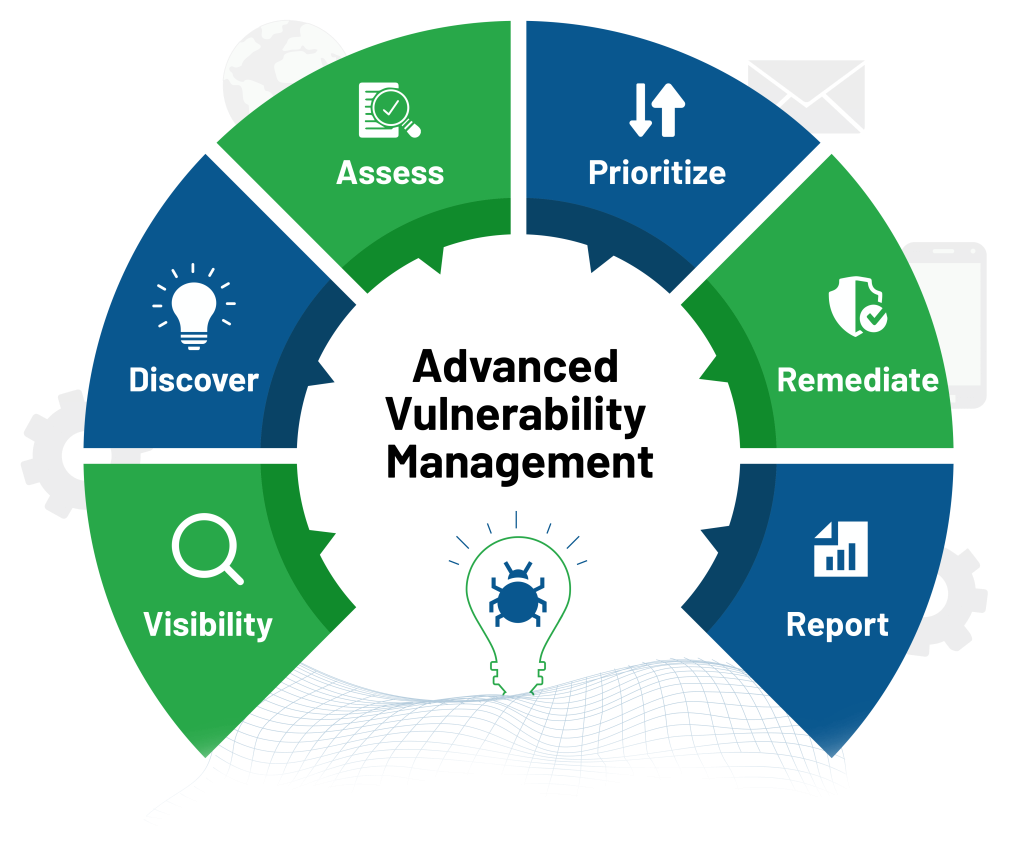 Vulnerability management programs, mission-critical to prevention strategies and security posture, all too often involve multiple siloed processes and tools, and lack risk visibility beyond basic software and configuration vulnerabilities, elongating risk and remediation cycles.
Convergence of siloed processes and tools together with an expansion in the scope of vulnerability management to include unwanted or missing software, services, and devices, can both strengthen security posture while reducing operational time and costs.
– Dave Gruber, Principal Analyst ESG
Closing Often Missed Vulnerabilities that Leave Organizations Exposed
Watch the research-driven webinar led by Dave Gruber, ESG Principal Analyst, Chandrashekhar CEO at SecPod, and Preeti Subramanian, Chief Architect and Director of R&D at SecPod, as they explore the most obvious attack vectors in the IT landscape that needs to be discovered and eliminated.
Increasing the Vulnerability Management Program Velocity
Watch the research-driven on-demand webinar led by ESG Principal Analyst, Dave Gruber, and CEO of SecPod, Chandrashekar, talk about the challenges in vulnerability management and introduce strategies to accelerate and optimize vulnerability management programs.
SanerNow's Continuous, Automated, and Advanced Vulnerability Management
SanerNow reinvents vulnerability management with a broader approach to vulnerabilities, integrated remediation, rapid detection techniques, vast security intelligence, and end-to-end automation from a single centralized console. With SanerNow, IT security teams can go beyond traditional methods and build a robust security framework to prevent cyberattacks.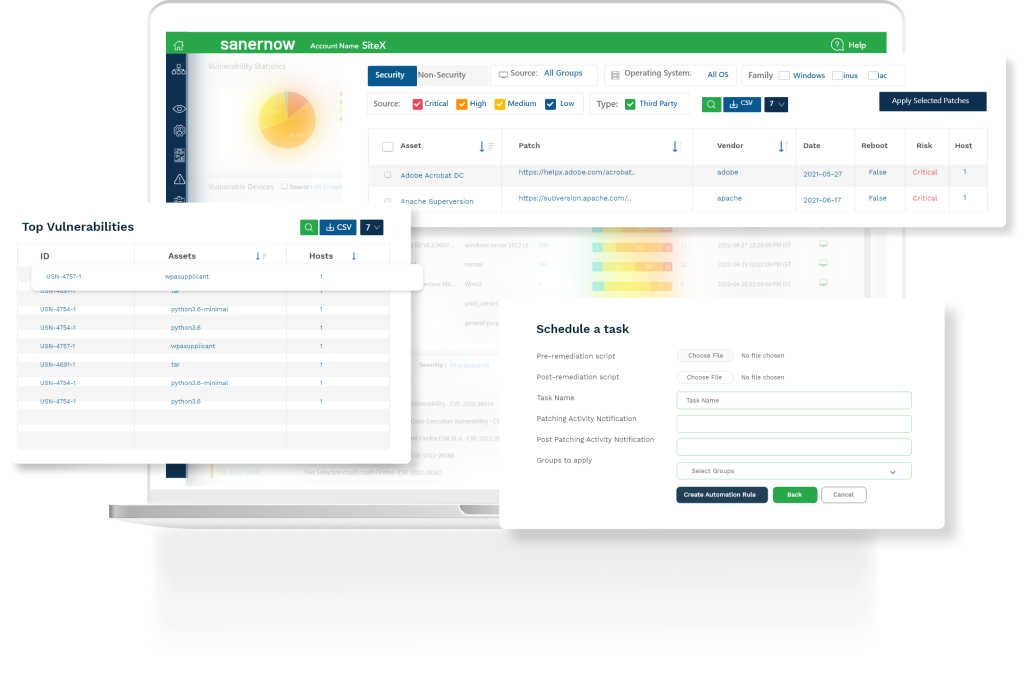 Manage Vulnerabilities and Beyond, under One Roof​
Manage vulnerabilities, misconfigurations, missing patches, IT asset exposure, deviation in security controls, security anomalies, and various IT security risks from a single centralized platform. ​
Mitigate Vulnerabilities on Time with Integrated Remediation​
Remediate vulnerabilities quickly with integrated patching. Leverage remediation controls beyond patching and fix various security risks.
Experience the Leading Edge of Security Innovation​
Blazing fast scans, End-to-end automation, the world's largest security intelligence feed, and truly integrated natively built solutions to take vulnerability management to the next level. ​
Experience the Instant Impact of SanerNow Advanced Vulnerability Management
Request a product walkthrough demo with one of our solution experts.