SecPod SanerNow Provides a Continuous, Automated, and Advanced Vulnerability Management Solution to Prevent Cyberattacks at Scale. Contact our solutions team to get a thorough comparison done with Qualys.
| Use Cases | SanerNow | Qualys |
| --- | --- | --- |
| Daily Visibility to IT Infrastructure | Offers continuous and real-time visibility to IT asset exposures, manage licenses, discover outdated and rarely used apps, and blacklist malicious apps | Discovers and Analyzes IT assets |
| Deeper intelligent visibility & normalizing risks | Provides holistic & Deeper Visibility over IT infrastructure. Detects deviations, aberrations, outliers, and anomalies in IT. Eliminates the most obvious attack vectors and normalize risks. | Doesn't provide deeper visibility into IT to discover hidden anomalies |
| Rapid and continuous vulnerability discovery | Performs continuous and automated vulnerability scanning at industry's fastest time in under 5 minutes. | Takes longer intervals to detect vulnerabilities in the network |
| Discovery of vulnerabilities beyond CVEs | Discovers software vulnerabilities, misconfigurations, IT asset exposures, missing patches, security control deviations, and posture anomalies. | Focuses primarily on detecting vulnerabilities and misconfigurations |
| Network Scanning to discover vulnerabilities and security risks | Endpoint Agents take up the role of network scanner. No investment on additional hardware is required. | Network scanning needs additional resources |
| Prioritizing vulnerabilities for smarter remediation | Prioritizes vulnerabilities based on risks, exploitability level, and high-fidelity attack mapping using the world's first SSVC-based framework. | Prioritizes vulnerabilities using Qualys TrueRisk mode |
| Remediating discovered vulnerabilities | Provides seamless remediation with integrated patching for all OSs and 400+ third-party apps | Provides integrated patching for all OSs. But still lacks support for third-party applications patching. |
| Mitigating Vulnerabilities | Mitigates vulnerabilities with 100+ security remediation controls | Lacks additional security controls to mitigate risks |
| Fix Misconfigurations and configurations drifts | Not stopping at CVEs, it provides detection and remediation capabilities to harden your system from configuration drifts or misconfigurations. | Provides limited support to fixing misconfigurations |
| | Completely and continuously automate the vulnerability management process with natively integrated and automatable solution | Complicated and limited automation with workflows using Qualys Flow |
| | Achieves continuous compliance for HIPAA, PCI, NIST, & SOC-2, and custom security policies. | Provides compliance with HIPAA, PCI, & NIST. |
| | Keeps you audit-ready anytime with 100+ pre-built customizable reports. Provides a comprehensive risk assessment report and insightful patching impact report. | |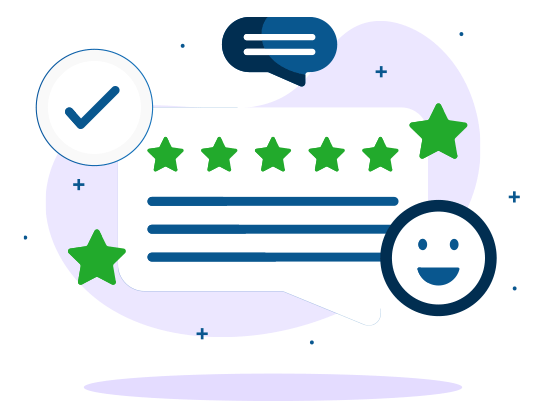 Best value in vulnerability and patch management
High-quality vulnerability & patch management solutions seemed expensive solutions from Qualys and Tenable. Thankfully we found high quality & affordable alternative with SecPod's SanerNow.
– Norm Messenger, Chief Security Officer, Inspirage
Rapidly Discover and Remediate Vulnerabilities with SanerNow Advanced Vulnerability Management
Easy to use Single Centralized Management Console
SecPod SanerNow works on a truly-integrated, centralized platform. SanerNow tightly knits its major applications like vulnerability management, patch management, IT asset exposure, security controls, and compliance management into a single unified solution. This approach eliminates the chaos of traversing across a maze of tools and improves operational efficiency by multiple folds. Many Qualys competitors still provide the age-old siloed approaches to manage vulnerabilities. SanerNow stands out with its unified approach to discovering and remediating vulnerabilities from one place with a single server and a lightweight, multifunctional agent.  
Cost Effective, Time Saving, and Resource Efficient
By providing a single solution to manage vulnerabilities and security risks, SanerNow helps organizations to save costs over purchasing multiple tools. It also enables IT security teams to reduce time spent on managing and maintaining numerous tools. With end-to-end automation on all tasks from scanning to deployment, SanerNow minimizes manual efforts and makes vulnerability management a hands-free process. Qualys competitors generally rely on third-party integrations to aid operations and do not provide complete automation. SanerNow provides the benefit of time and resources, saves costs, and serves as the best Qualys alternative.  
Manage Diverse Security Risks and Strengthen Overall Security Posture
The traditional Qualys competitors limit themselves to managing only CVEs. SanerNow goes beyond these traditional players and provides a unified approach to managing diverse security risks. From software vulnerabilities, misconfigurations, missing patches, IT asset exposures, and security control deviations to posture anomalies, different types of vulnerabilities, and security risks can be easily managed with SanerNow. SanerNow also provides the necessary fixes to instantly remediate these vulnerabilities to reduce risk exposure and strengthen the overall security posture of an organization. 
Seamlessly Manage Vulnerabilities and Beyond. Take Complete Control over Your Attack Surface.
Attack surface comprises vulnerabilities and security risks beyond CVEs. SecPod SanerNow allows you to go beyond traditional vulnerability management practices and manage vulnerabilities and numerous security risks. You can take complete control over software vulnerabilities, misconfigurations, IT asset exposures, missing patches, security control deviations, and posture anomalies from SanerNow's centralized console. SanerNow also provides the necessary patches and security controls to remediate the detected vulnerabilities and security risks to reduce risk exposure to a large extent. Unlike other Qualys competitors, which provide detection of only CVEs, SanerNow goes a step beyond to help you manage all the vulnerabilities and security risks in the network.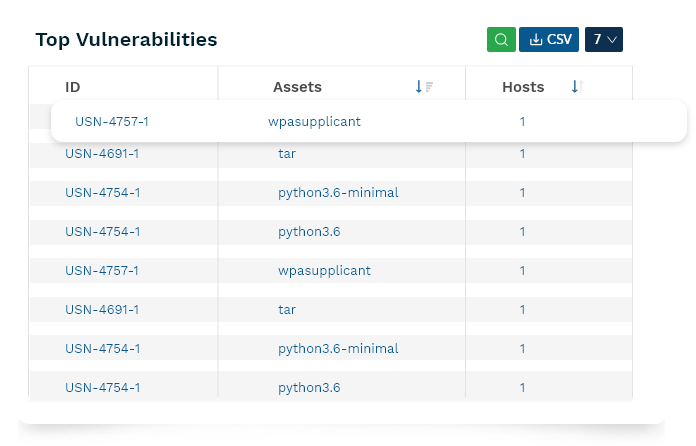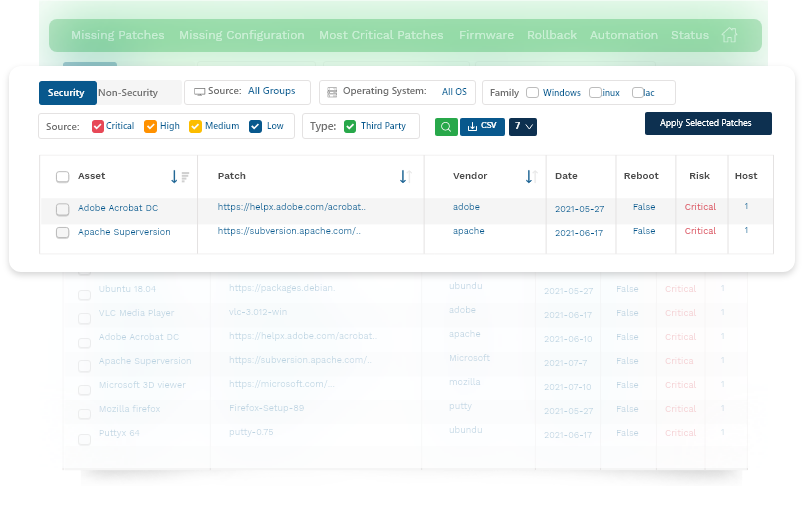 Integrated Patch Management & Security Controls for Faster Remediation
To enable faster mitigation of vulnerabilities, SecPod SanerNow provides a fully-integrated patch management solution. SanerNow supports patching for all major OSs like Windows, Mac, Linux, and 400+ unique third-party applications. Unlike third-party patch remediation integration in Qualys, SecPod's patch management is natively built and tightly integrated with vulnerability assessment for smoother processes. With SanerNow, you can correlate the vulnerability data and instantly remediate them from the same console without traversing across multiple tools. SanerNow provides hundreds of security remediation controls to mitigate vulnerabilities that require fixes beyond patches, which is a significant add-on in SanerNow that is not available in Qualys competitors.
End-to-end Automation for Zero-touch Vulnerability Management
SecPod SanerNow automates all the processes from scanning, assessment, prioritization, and remediation, to reporting to make vulnerability management a hands-free, seamless process. You can schedule and automate the process according to your organization's requirements. You can easily establish a continuous vulnerability management routine and prevent massive cyberattacks with complete automation. Most Qualys competitors in the market provide manual or partially automated solutions. SanerNow will work as the best Qualys alternative with its out-of-box vulnerability management capabilities that can be fully automated.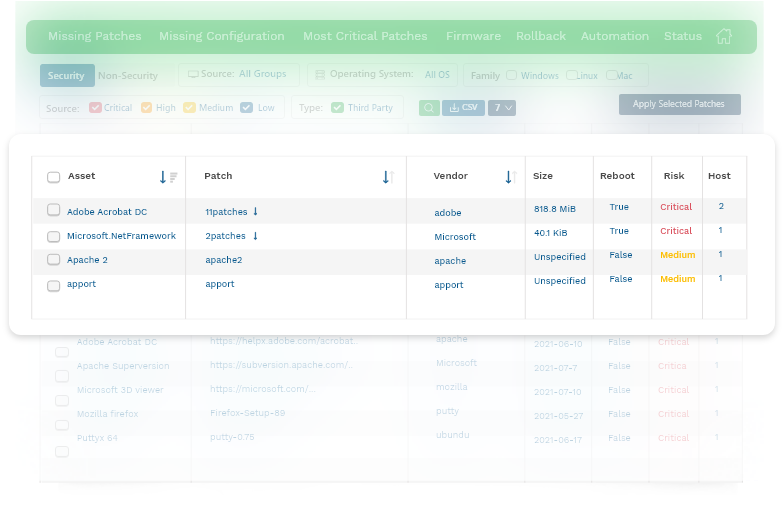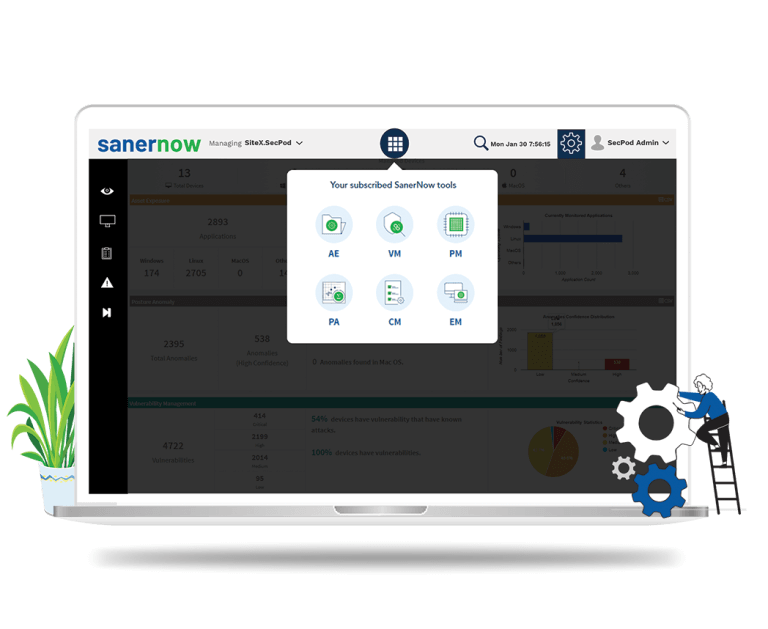 Industry's Fastest Scanning Powered by World's Largest Security Intelligence
Unlike extended scanning intervals in Qualys, SecPod SanerNow provides the industry's fastest scanning to discover vulnerabilities in less than 5 minutes. Uninterrupted, rapid scans are performed on the devices without consuming excessive bandwidth and system resources. SecPod SanerNow is powered by its home-grown, world's largest security intelligence feed 160,000 +vulnerability checks. The security feed is updated continuously with the latest vulnerability data to enable accurate and on-time discovery of vulnerabilities and security risks in the network. SecPod SanerNow takes a competitive edge over Qualys competitors in the number of supported vulnerability checks. With the vast vulnerability intelligence, SanerNow serves as the best Qualys alternative in the vulnerability management market.
Experience the Instant Impact of SanerNow Advanced Vulnerability Management
Request a product walkthrough demo with one of our solution experts.