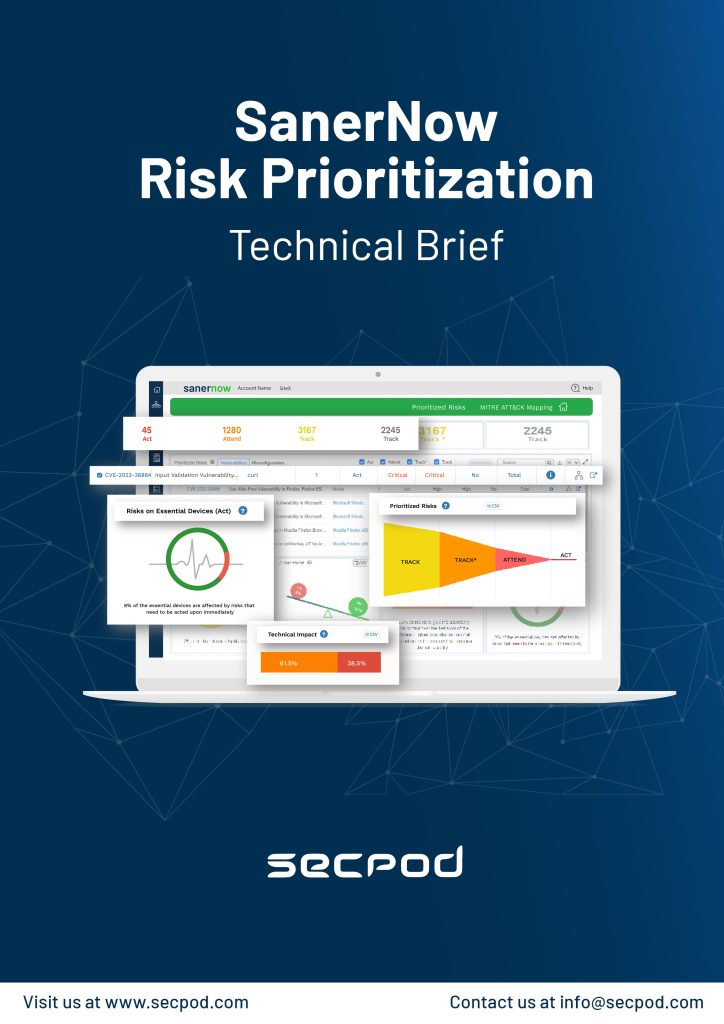 In today's dynamic business landscape, organizations face multiple risks, ranging from
cybersecurity threats to regulatory compliance deviations. Understanding and addressing these risks are paramount in ensuring the resilience and continuity of business operations.

However, with limited time and high potential vulnerabilities getting exploited in a short time, it's crucial for organizations to adopt a strategic approach to manage these risks.
In this brochure, understand how SanerNow Risk Prioritization (RP) seamlessly prioritizes the security risks