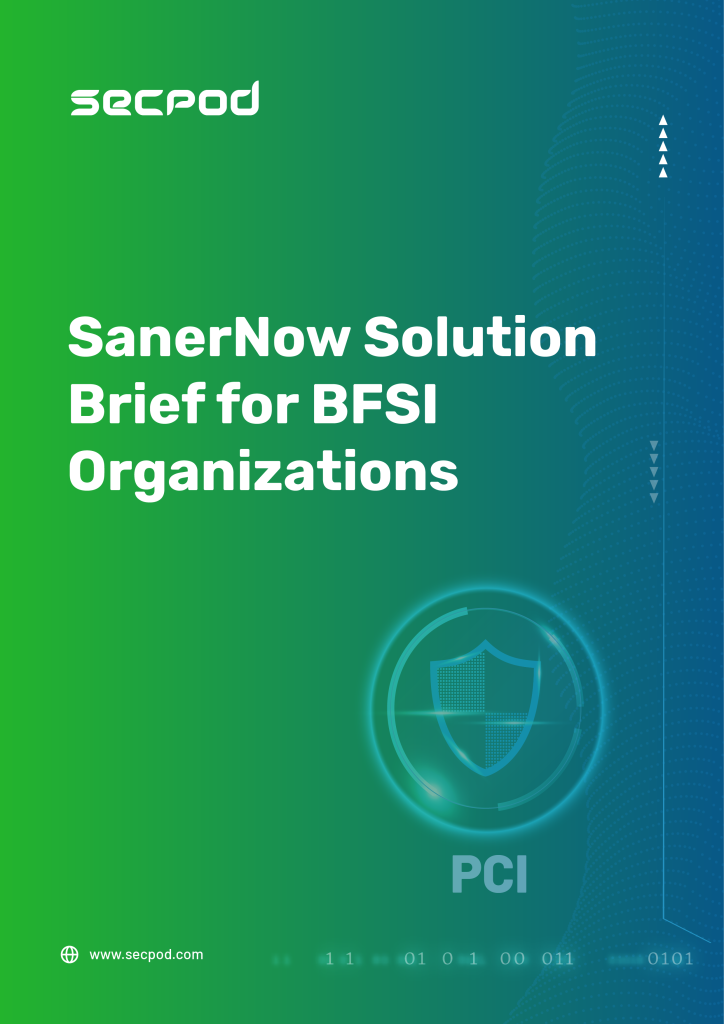 Banks are some of the most cyberattacked industries in the world!
SanerNow Advanced Vulnerability Management is built with security automation,  high-performance, and scalable architecture to meet business and IT security needs. It's especially helpful in the BFSI sector, where security and business continuity is critical in ensuring its smooth functioning.
Learn more about how SanerNow's Advanced Vulnerability Management can improve and benefit the BFSI sector and help protect the BFSI organizations from devastating cyberattacks in this solution brief.