Everything You've Ever Wanted in an Enterprise Patching Software
The patch management software for faster deployment and zero attacks
Automatic Patching for Faster Deployment Cycles
Automate the end-to-end tasks of patching from scanning, prioritization, download, and testing, to scheduled deployment. Auto patching averts manual work and human errors. SanerNow patch manager, furthermore, allows you to create automation rules according to your organization's requirements and execute faster patching across your network.
The Ideal Patch Manager for Remote Patching from the Cloud
Leverage a cloud-based console with role-based access control for easier delegation, tracking, and execution with a unified view of your patching tasks. Easily deploy patches across your globally distributed devices, fix vulnerabilities and misconfigurations, and stay ahead of cyberattacks. SanerNow patch management tool additionally serves as an ideal solution for perimeter-less patching.
Deploy Patches on All Major OSs and 450+ Third-Party Apps
SanerNow patch management software supports patching for all major operating systems, including Windows, Mac, and Linux. Along with this, the SanerNow patch management tool also supports patching for 450+ commonly used third-party apps to secure your IT infrastructure.
Rapid Patch Support to Remediate Vulnerabilities using Integrated PM
SanerNow patch management tool provides the latest patches from all supported vendors in under 24 hours. These patches are pre-tested and ready for deployment. Thus, with the rapid support for the latest updates, you can quickly remediate the vulnerabilities and prevent cyberattacks on a larger scale. SanerNow patch management solution is certainly the perfect patch manager that's always on time.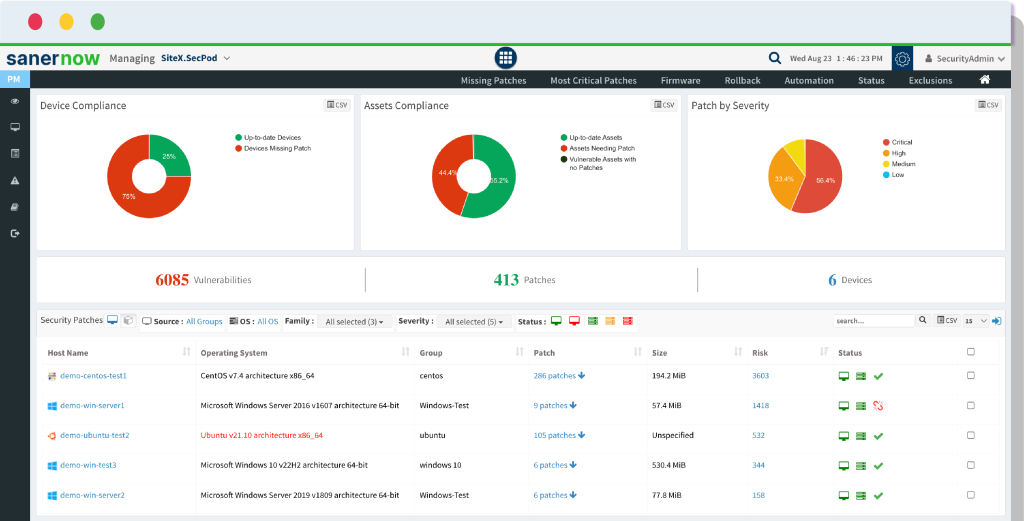 Take Patch Management Miles Ahead with the Industry Leading Patching Capabilities
Automate to Speed-up Patching
Manual patching cycles are tedious and time-consuming. With the SanerNow patch management tool, configure end-to-end workflows for automatic patching and deploy patches faster than ever. Schedule automated patching tasks according to your organization's needs and make patching a hands-free task. SanerNow patch manager additionally allows you to upload pre and post-remediation scripts along with the auto-patching tasks and execute them on your devices.
Continuous and Customizable Patch Scans to Identify Missing Patches
Move away from the periodic weekly and monthly scanning routine and make patch scanning a continuous process with SanerNow patch management software. Keep your patching up-to-date with customized real-time and continuous scans for verified patches based on your IT environment. You can additionally perform real-time, on-demand, scheduled, and automated
patch 
scans with the SanerNow patch management tool.
Test and Approve Patches for Zero-Disruption
Deploying the new patches directly to the production environment can be risky. SanerNow patch management software enables you to create a test environment and test the new patches to verify compatibility. Later deploy the approved patches across the endpoints in your production environment and prevent any disruptions and productivity errors. Test and Approve capability in the SanerNow patch management tool will certainly come in handy for enterprises operating at scale.
Cross-Platform Patching with Support for Third-Party Apps
SanerNow patch management tool supports multi-platform patching for all major operating systems like Windows, Mac, and Linux. Missing out on patching for third-party applications will act as a major gateway for new attacks. To combat this, SanerNow patch management software provides patching for 450+ third-party applications catering to all operating systems. SanerNow automated patching solution additionally maintains a pre-built patch repository for third-party application patches.
Perimeter-Less Patching from the Cloud with a Single Agent
SanerNow auto patching software is an ideal solution for organizations operating with hybrid workforces. You can easily deploy patches across globally distributed devices from a centralized cloud patch management solution. Furthermore, all the patching tasks from scanning to deployment are executed by a single lightweight multifunctional agent installed in the endpoints.
Effortless Rollback for an Error-Prone Software Patch
Sometimes the software might produce an error or cause function disruption. These patches must be rolled back to the previous version to restore productivity and continue business operations. SanerNow automated patch management software supports roll back to the last stable version with zero downtime and a single click. However, with the roll-back capability in the SanerNow patch management solution, you can easily deal with any incompatible or error-prone software patches.
Intact Prioritization to Deploy Patches Smartly
After you detect a pile of missing patches in your network, you can deploy these patches randomly. SanerNow auto patching tool thoroughly assesses the patches and prioritized them based on their severity level. With this, you will get clear insights into the most critical patches which need immediate attention. Additionally you can
deploy
 these patches quickly and reduce risk exposure efficiently and plan your deployment efforts wisely.
Comply with Industry Benchmarks and Security Standards
Various industry regulatory standards mandate patch compliance. Even many organizations' security policies include patch compliance in their list. SanerNow patch management software provides a unified view of your software patch compliance to address deviations from compliance standards and deploy patches accordingly. However, with auto patching in SanerNow, you can quickly fix the misconfigurations and achieve compliance with regulatory standards.
Firmware Patches for Complete Risk Mitigation
As important as the software application patches, firmware patches are critical to tightening IT security. Moreover, it is recommended to include firmware patching as you establish your automated patch management cadence to reduce security risk exposure. SanerNow patch manager supports patching for firmware updates to fix issues and errors in firmware.
Insights and Tracking with Reports and Audit Logs
Track detailed insights on your patching metrics with auto-generated reports and an inbuilt audit log. SanerNow automated patch management software provides a wide range of reports to assess the patching status in your network. Additionally, SanerNow provides an insightful Patch Impact Report to analyze the impact of patches and track the patching activities. You can customize these reports according to your needs and monitor daily, weekly, and monthly trends.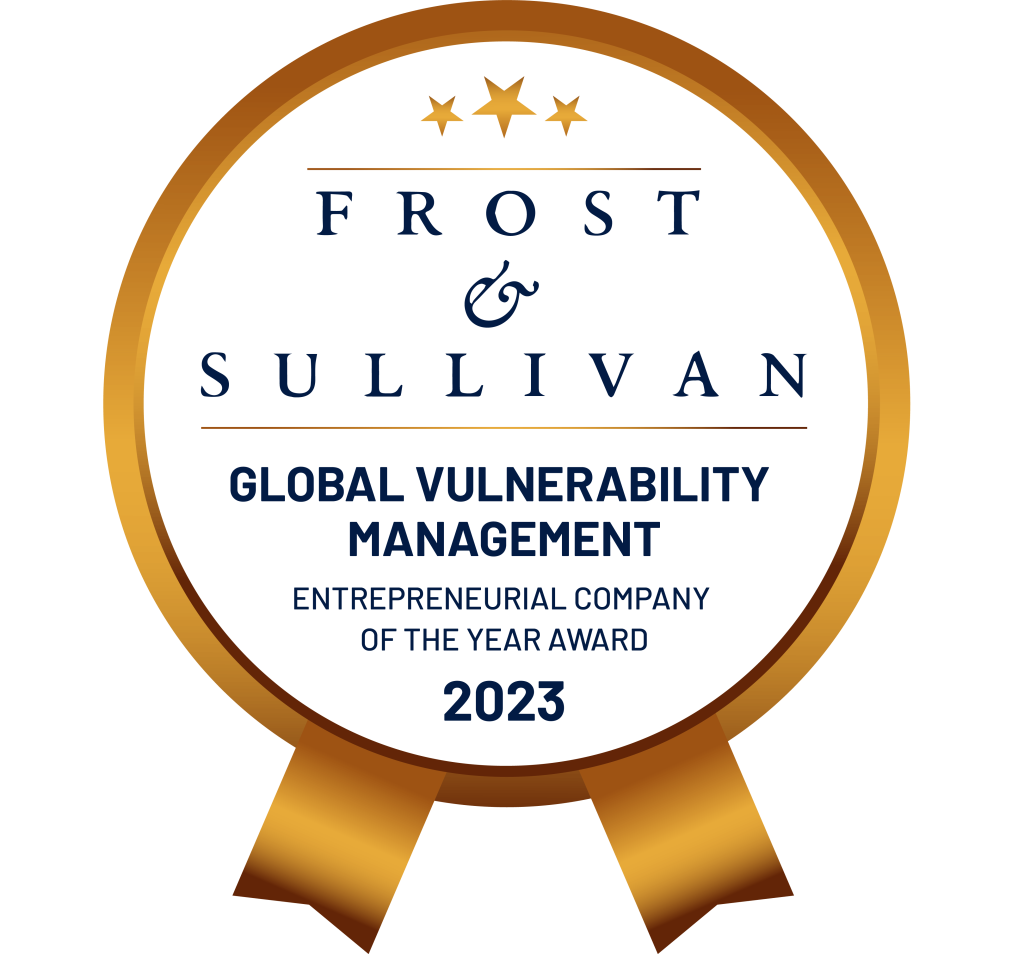 "SanerNow's patch management capabilities stand out from the competition since it can patch all the discovered vulnerabilities and perform other system-hardening actions. Even if no direct remediation is available, SanerNow applies security controls that provide workarounds for the vulnerabilities."
– Swetha Krishnamoorthi, Senior Industry Analyst, Cybersecurity, Frost & Sullivan
Automated Patch Management from the Cloud
Manual patching is hard and leaves the applications unpatched for a longer time. Configure auto patching in SanerNow to execute patch scans, detect missing patches, and deploy them quickly. Deploy patches faster for greater resilience toward cyber-attack attempts. Cloud patch management allows you to remotely manage the tasks. Automation certainly makes sure all the patch management tasks happen without the need for prompting.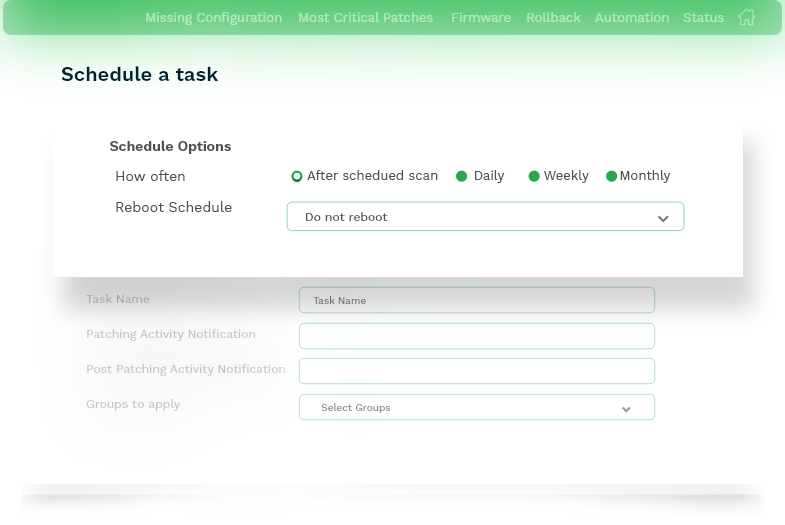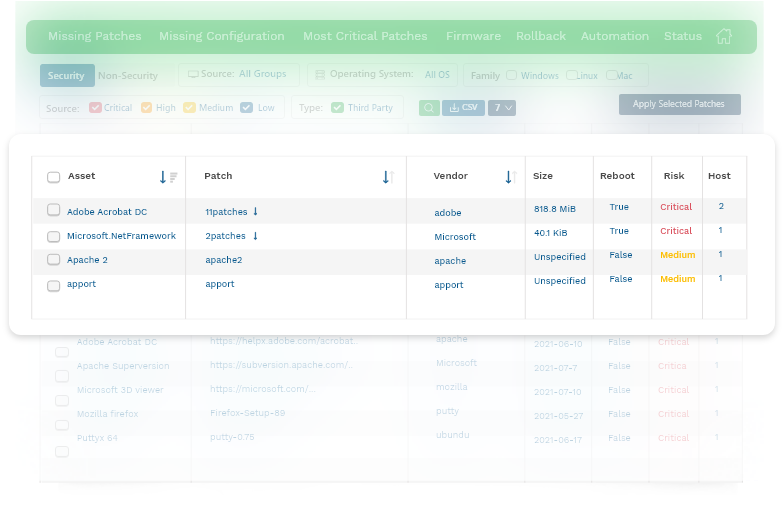 Device and Server Patching with Quick Availability of Latest Updates
The ideal patch manager should handle any software patch for a wide range of servers and workstations. SanerNow PM supports the latest patches for all the major OS flavors of Windows, Mac, and Linux workstations and servers within 24 hours of release by the vendor. Moreover, the time taken to deploy patches is a key determining factor for the security posture.
Windows, Mac, Linux, and 3rd-party Patch Management
Get comprehensive patch management for all major OS families. Software patching doesn't stop with just patching OSs. 3rd party patch management is an important measure to secure all the applications running in the workstations and servers. All in all with support for 450+ commonly-used apps, SanerNow PM takes care of your application patch management with ease.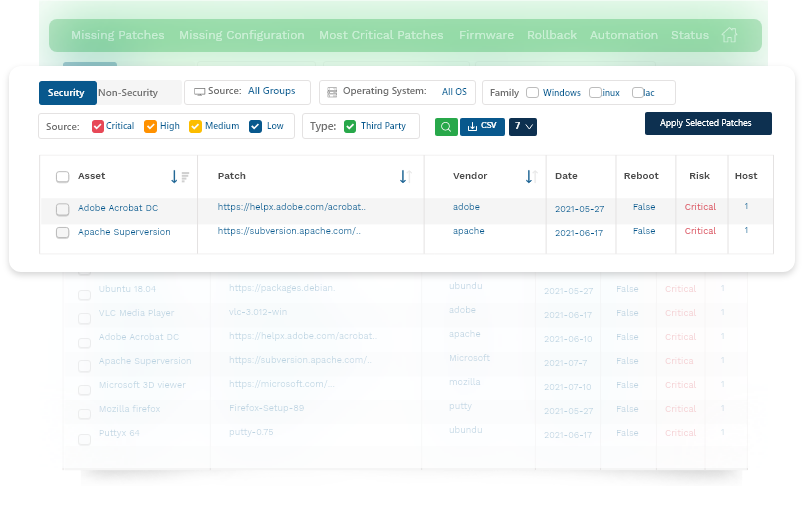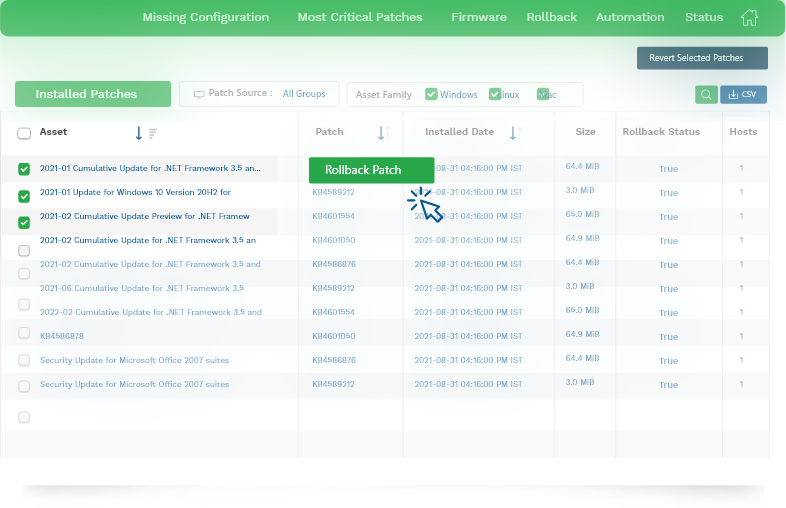 Patch Rollback in Case of Failure
Sometimes, after patching a particular software, it might disrupt how things work. In such cases, you need to go back to the older version, which works to keep your business running smoothly. SanerNow Patch Management can do this for you without causing any downtime or errors. You can return to the previous working version with just one click in case the trouble starts. This makes it easy to fix any issues caused by software updates that don't work well with your systems.
Test & Approve Patches before Deploying
Directly applying patches to your working environment can be risky because they might complicate things. SanerNow Patch Management allows you to set up a safe testing area to check if these updates work well before you put them in your main work environment. Once you are sure they won't cause any issues, you can apply these approved patches to your IT environment. This way, you can avoid disruptions and errors that could affect your organization's productivity.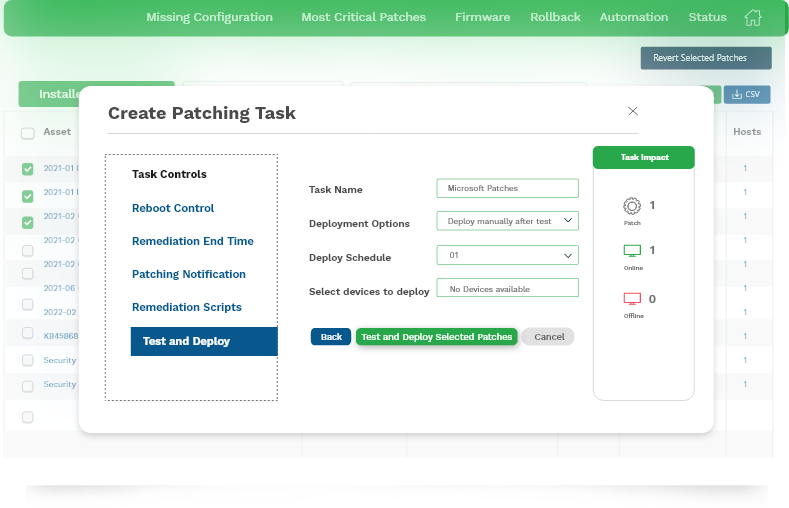 Frequently Asked Questions
• What is SecPod SanerNow Patch Management?
SanerNow Patch Management is an automated tool that helps IT security teams apply patches in organizational devices effortlessly. Moreover, SanerNow patch management supports all major OSs like Windows, macOS, and Linux and its 37+ variants. Additionally, it supports 400+ third-party application patching, in case your required third-party applications are not listed we will be able to add them.
Read more: https://docs.secpod.com/docs/operating-systems-and-platforms-supported/
https://docs.secpod.com/docs/supported-third-party-applications-for-patching/
SanerNow Patch management is not only limited to security patches, but it can also help in non-security patches, misconfiguration, and other security risks patching. It also has a feature of patch rollback, if at all a patch applied causes disruption you will be able to revert it back to its last update.
SanerNow patch management is entirely automated and can be deployed both on-premises and cloud. To know more about SanerNow patch management visit: https://www.secpod.com/patch-management/ or schedule a demo.
• How is SanerNow Patch Management better than its competitors?
SanerNow PM has:
Industry's largest third-party application support over 450+
Support a built-in vulnerability mitigation engine to remediate risks
Pre-built, pretested, ready-to-deploy patches
In-built vulnerability intelligence with 175,000+ vulnerability checks
Continuous and Automated end-to-end tasks
Ready to use patch compliance report
Prioritization based on the world's first SSVC-CISA-based risk prioritization model
• How is SanerNow Patch Management priced and licensed?
SanerNow subscriptions are annual, based on the number of endpoints managed and tools
provisioned. One agent on each endpoint supports all SanerNow tools. All tools or selected
tools will be provisioned. There will be different pricing based on the environment being selected. For more information, contact: [email protected]
• How can SanerNow Patch Management boost my security?
SanerNow Patch Management supports patching for all major Oss and has wide coverage for third-party applications over 450+ applications. As soon as a patch is made available, it will be pre tested and will be ready for deployment with just a click of a button. Quickly remediating the vulnerabilities will help the organization stay secure and also helps in staying ahead of attacks.
• How many OSs does SanerNow Patch Management support?
• Does SanerNow Patch Management support third party applications?
Any other questions? You can reach out to us through our contact center.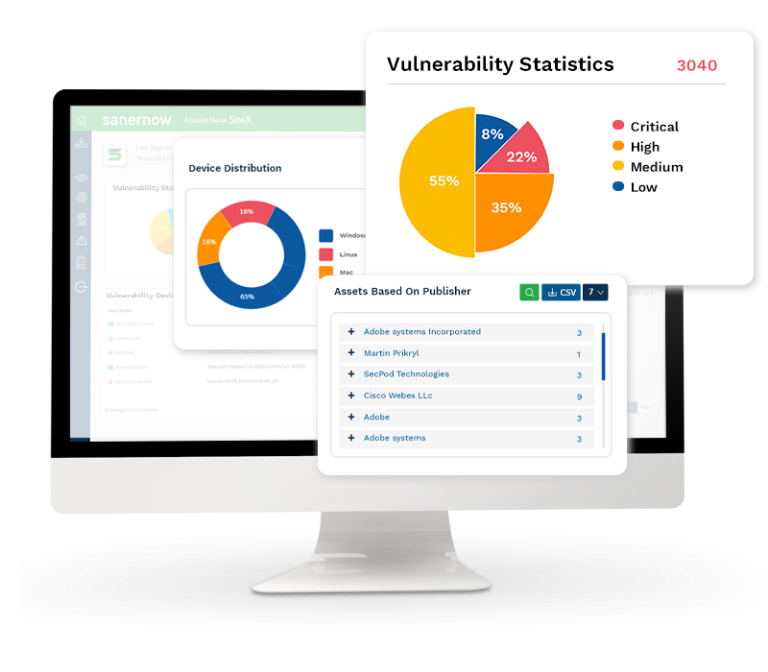 Achieve Best Patch Compliance in your IT with SanerNow
Get free access and try it yourself.