This Patch Tuesday November 2023, Microsoft fixed 75 vulnerabilities, with three rated as critical and 57 rated as important. Elevation of Privilege and Remote Code Execution vulnerabilities are tied for the most common categories at 17 each, with one in each category being critical. The third critical vulnerability is related to Information Disclosure.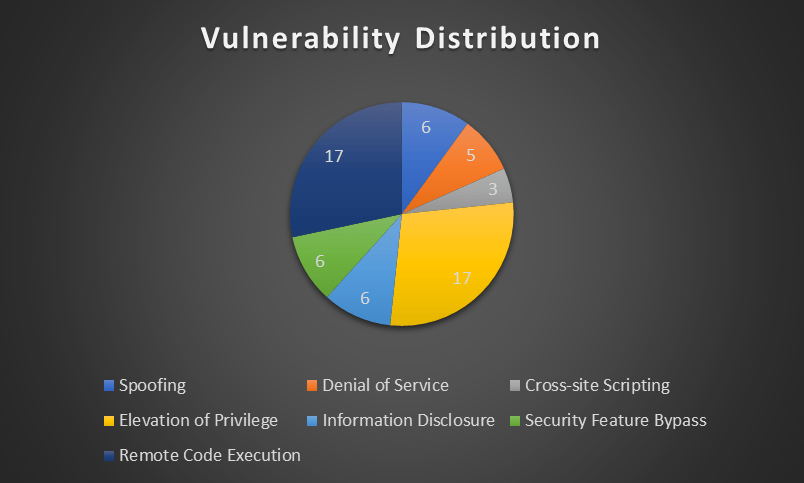 Zero Day Vulnerabilities solved by Microsoft Patch Tuesday, November 2023
Three of the fixed zero-day vulnerabilities (namely CVE-2023-36036, CVE-2023-36033, and CVE-2023-36025) were known to be actively exploited in the wild. So, Microsoft November Patch Tuesday helps prevent such exploitation.
Critical Vulnerabilities
CVE-2023-36052 – Azure CLI REST Command, Information Disclosure Vulnerability: The Azure CLI, a command-line tool facilitating interaction with Microsoft Azure resources, significantly offers a native CLI interface essential for Azure-related tasks. Leveraging the Azure REST API, the Azure CLI executes actions corresponding to each Azure CLI (az) command.
However, This vulnerability could enable an unauthenticated attacker to retrieve plaintext passwords and usernames from log files stored in open-source repositories.

CVE-2023-36400 – Windows HMAC Key Derivation, Elevation of Privilege Vulnerability: The Hash-based Message Authentication Code (HMAC) serves as a mechanism to find out whether a message, transmitted through an insecure channel, has been tampered with when both the sender and receiver possess secret keys. However, This cryptographic authentication technique uses a hash function and a shared secret key to encrypt information, protecting it from unauthorized access.
An attacker must log on to the system and execute a specially crafted application to exploit this vulnerability. If successful, the attacker could potentially gain SYSTEM privileges.

CVE-2023-36397 – Windows Pragmatic General Multicast (PGM), Remote Code Execution Vulnerability: Pragmatic General Multicast (PGM) is a multicast computer network transport protocol designed for multi-receiver file transfer applications, ensuring a reliable sequence of packets to multiple recipients concurrently.
In the context of a Windows message queuing service running in a PGM Server environment, an attacker could exploit this vulnerability by transmitting a specially crafted file over the network. Successful exploitation of the vulnerability may grant the attacker the ability to execute remote code and attempt to trigger malicious code.
Products Affected
In this Microsoft November Patch Tuesday, 20+ vulnerabilities were found in Microsoft Edge, making it the most affected product this month. Here is a list of patched products:
.NET Framework
ASP.NET
Azure
Azure DevOps
Mariner
Microsoft Bluetooth Driver
Microsoft Dynamics
Microsoft Dynamics 365 Sales
Microsoft Edge (Chromium-based)
Microsoft Exchange Server
Microsoft Office
Microsoft Office Excel
Microsoft Office SharePoint
Microsoft Remote Registry Service
Microsoft WDAC OLE DB provider for SQL
Microsoft Windows Search Component
Microsoft Windows Speech
Open Management Infrastructure
Tablet Windows User Interface
Visual Studio
Visual Studio Code
Windows Authentication Methods
Windows Cloud Files Mini Filter Driver
Windows Common Log File System Driver
Windows Compressed Folder
Windows Defender
Windows Deployment Services
Windows DHCP Server
Windows Distributed File System (DFS)
Windows DWM Core Library
Windows HMAC Key Derivation
Windows Hyper-V
Windows Installer
Windows Internet Connection Sharing (ICS)
Windows Kernel
Windows NTFS
Windows Protected EAP (PEAP)
Windows Scripting
Windows SmartScreen
Windows Storage
To protect your devices, follow the steps in Microsoft's security guides for each vulnerability and patch your software.
SanerNow Vulnerability Management, Risk Prioritization, and Patch Management detect and automatically fix vulnerabilities with risk-based remediation. With SanerNow, you can keep your systems updated and secure.