Vulnerability management is one of the most critical cybersecurity tasks for cyberattack prevention. But effective vulnerability management is not easy to achieve. Further, even with regular vulnerability assessments and patch cycles, organizations fail in audits and are often vulnerable to cyberattacks as well. Gartner, the leading technology and consulting analyst firm, provided five recommendations to improve and increase the effectiveness of vulnerability management. Here are Gartner vulnerability management recommendations, but can you implement them with SanerNow vulnerability management software?
What are Gartner's Recommendations for Effective Vulnerability Management?
Discover & Classify Assets Continuously

Integrate vulnerability management software with asset discovery:

Modern business networks have hundreds of devices with complex interconnections, rapidly increasing the organization's attack surface. So, inventorying assets isn't enough; your asset discovery and inventory program must be integrated with vulnerability management to ensure every device is scanned and you have an accurate snapshot of your network and its vulnerabilities.

Scan for Vulnerabilities at Optimal Frequency

Remain in sync with patch management operations.

Regular scans are key, and it is the next important Gartner vulnerability management recommendation. But when the scanning and remediation cycles are not aligned, the results often don't change, leading to redundant scans.  Your patch management operation should efficiently utilize resources by integrating vulnerability scanning and automated patch management tool and reduce attack surface exponentially.

Prioritize Vulnerability Remediation:

Enrich vulnerability findings with asset context and correlate findings with active threats.
Fixing every vulnerability in your network is neither possible nor practical. So, prioritizing vulnerabilities based on multiple factors, like criticality, exploitability, and business risk, is necessary for efficient vulnerability remediation.

Manage Exception:

Register and Track Patch Exceptions is another recommendation of Gartner vulnerability management.
Not all detected vulnerabilities have patches due to various reasons. So it's imperative to register and track these exceptions to create mitigation controls for effective vulnerability management. Application control and isolation can also help manage exceptions efficiently.

Implement Actionable Metrics:

Collect and Report Meaningful Metrics to Convey Risk and Promote Resourcing
Metrics are critical in making pragmatic decisions and justifying taking them; this is the final Gartner Vulnerability Management recommendation. Further, it allows you to identify mistakes and fix them to improve the effectiveness of your vulnerability management program. Actionable metrics allow you to take actions, strategize them and plan responsibilities.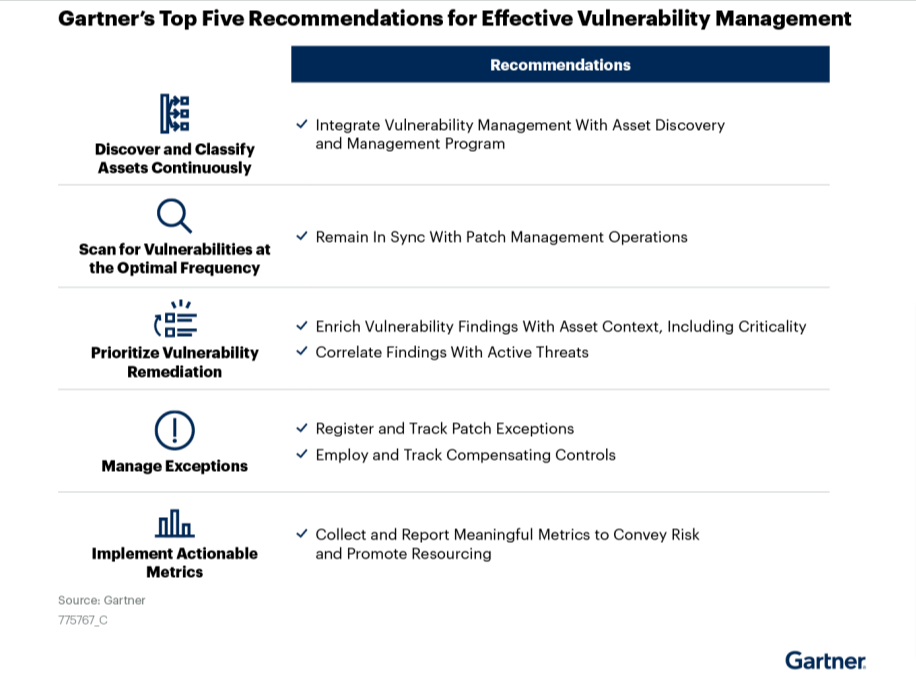 Implementing the Gartner Recommendations with SanerNow
SanerNow is an advanced vulnerability management software with extensive capabilities to make cyberattack prevention easier. With integrated asset discovery, vulnerability assessment and remediation, automated vulnerability scans, and advanced vulnerability prioritization based on criticality and exploitability, SanerNow already does what Gartner recommends, making it a perfect fit for effective vulnerability management.
Integrated asset discovery and vulnerability management with SanerNow:

A unified cloud-based tool, SanerNow scans for all the assets in your network automatically and scans for vulnerabilities with them as well, making the entire process smooth without missing anything in between.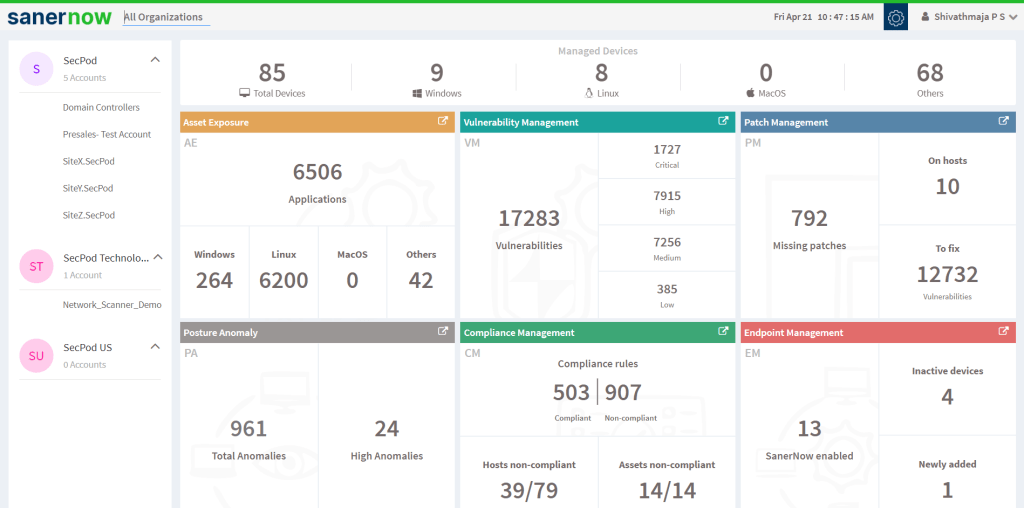 Optimal vulnerability scanning in sync with patch management in SanerNow:

SanerNow can perform automated and scheduled vulnerability scans and provides exceptional control over the number of times you want to do it. Further, since patch management software is integrated with vulnerability management software, SanerNow automatically syncs with your patching operations by performing them automatically.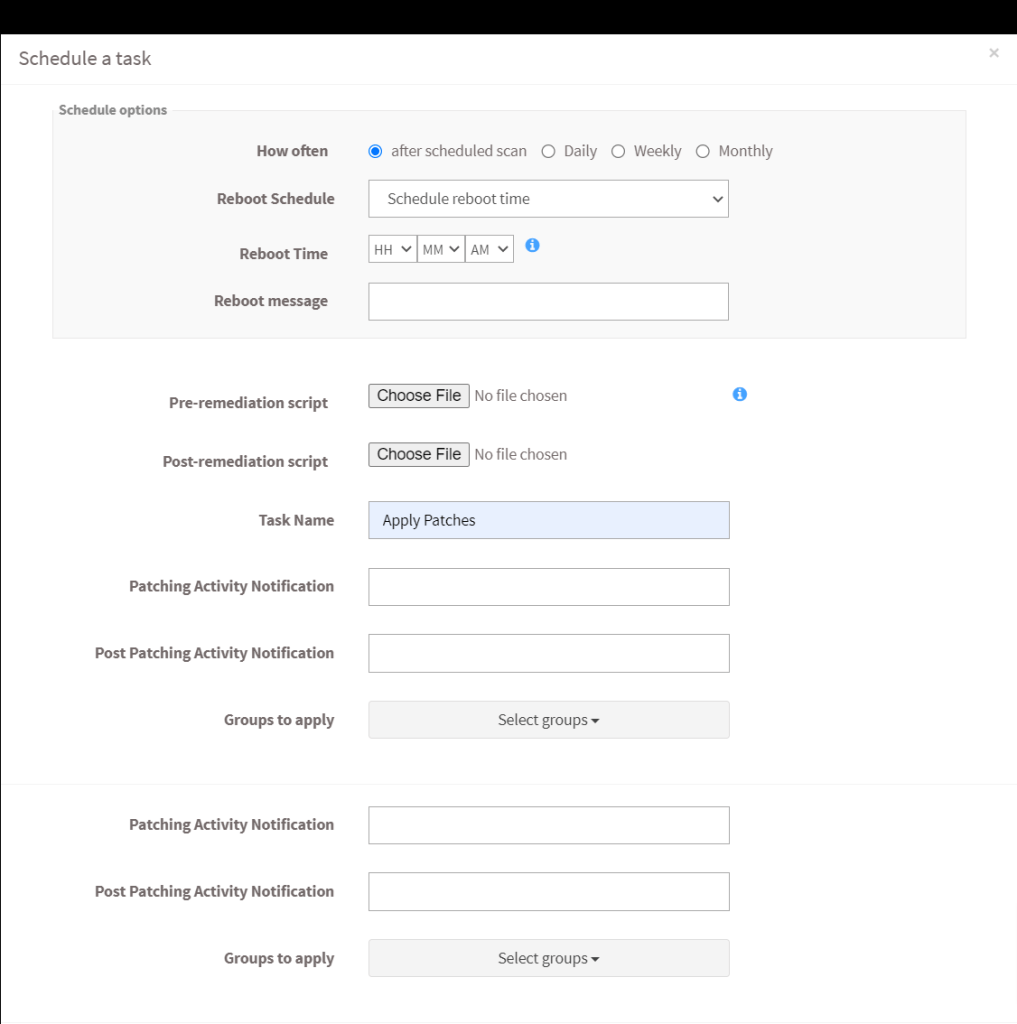 Advanced vulnerability prioritization with SanerNow:

Along with prioritization based on CVSS, SanerNow calculates high-fidelity attacks with exploitability to detect active threats that can be dangerous. This allows for faster, more focused attack surface mitigation and effective vulnerability management.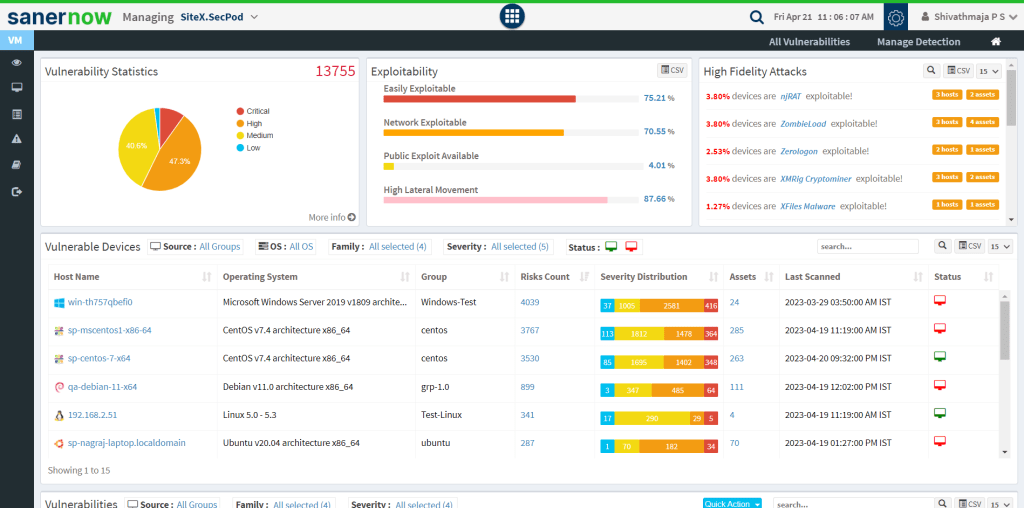 Managing Exceptions with SanerNow

Some vulnerabilities might not have patches, and SanerNow patch management tool also has that covered. With vulnerability and patch exclusion, you can exclude vulnerabilities in your device, and with application and device control, you can either block, isolate or remove them.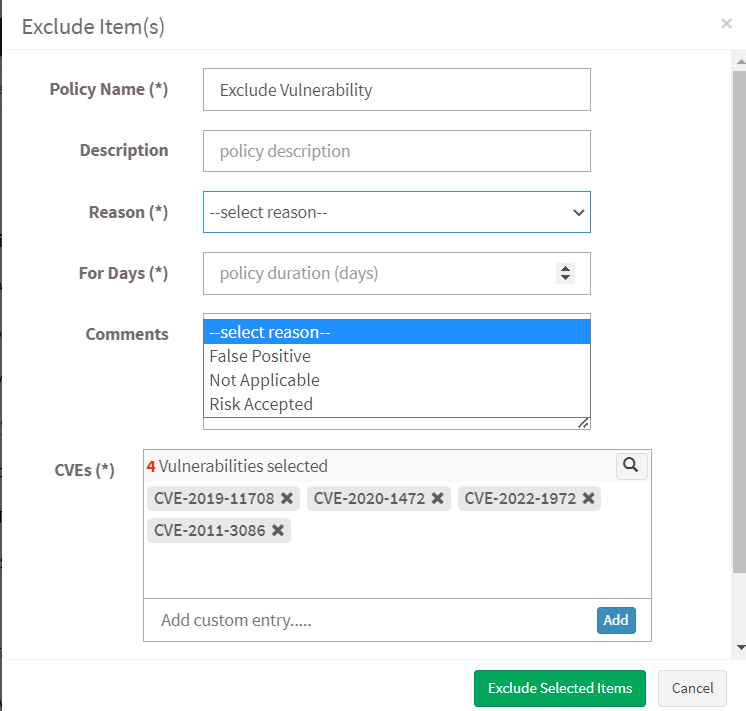 Actionable Metrics with SanerNow

With comprehensive risk assessment reporting, end-to-end vulnerability metrics, and audit-ready customizable reports, SanerNow provides actionable metrics concerning the Gartner Vulnerability Management recommendations that you can use to gauge and improve your vulnerability management platform's effectiveness.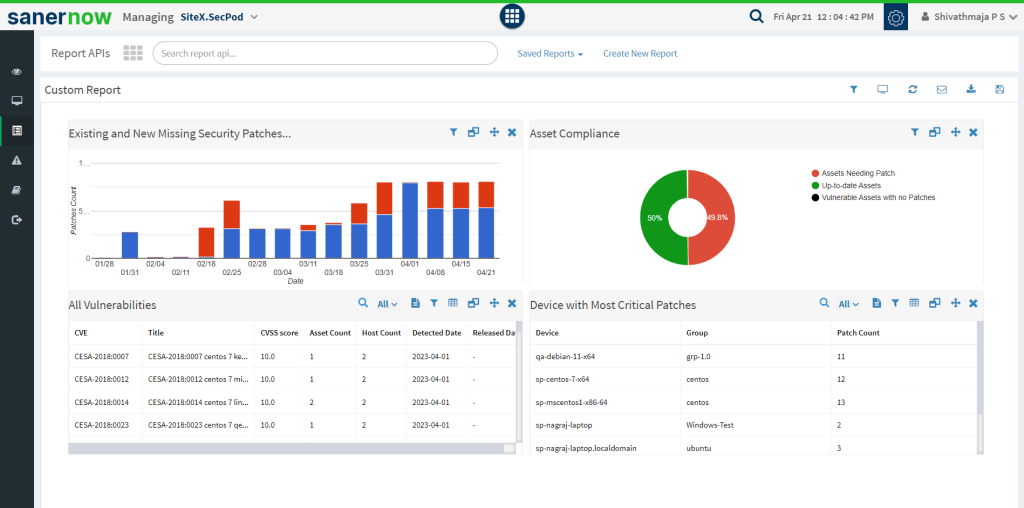 Gartner vulnerability management recommendations for effective vulnerability management are key guidelines that every organization should keep in mind while building or improving its vulnerability management.
And with SanerNow, your work gets significantly easier and your organization's security exponentially better.