According to the 2022 VPN Risk Report, 44% of cybersecurity professionals observed increased VPN attacks. A vulnerability management solution can detect and remediate these attacks. 61% of companies have three or more VPNs, and 38% have more than five. With these statistics, IT security admins must know the number of VPNs used in the organization. But the question arises,
How to ensure your organization has multiple VPNs?
If so, what actions must you take?
SanerNow CPAM can answer these questions. SanerNow CPAM detect VPNs, whether unauthorized or legitimate. Also, it provides necessary actions and measures to handle multiple VPNs. SanerNow also provides a patch management solution.
Let's dive into the article to learn how SanerNow CPAM detects and eliminates multiple VPNs.
Measures to Manage Unauthorized VPNs with SanerNow CPAM
SanerNow CPAM detects multiple VPNs as anomalous. It holistically looks at the IT infrastructure to analyze the commonalities and differentiate deviations. Assume an organization uses a specific VPN that connects their server, and if any employee uses a different VPN, it's a deviation from the standard VPN.
Once you initiate a PA scan, your dashboard will be populated with anomalies in your IT Infrastructure. You can see them in the 'All Anomalies' dashboard. This anomaly reflects on the dashboard if your IT infrastructure has multiple VPNs.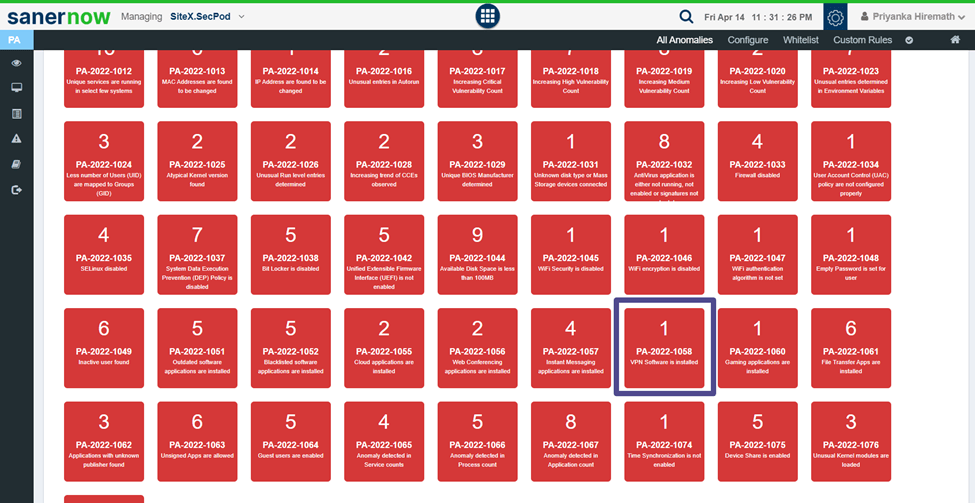 Eliminating the Unauthorized Multiple VPNs with SanerNow CPAM
SanerNow CPAM provides two measures to manage multiple VPNs: Application Block and Application Uninstall.
Blocking VPN Application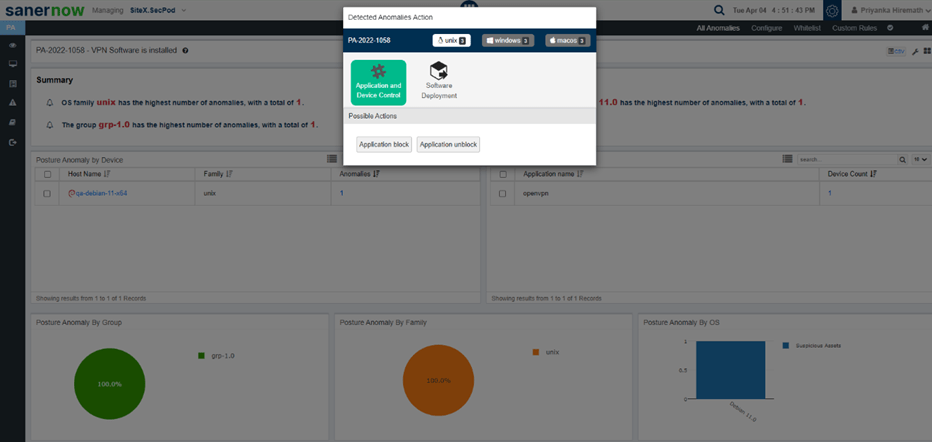 You can block or unblock unauthorized VPN applications in "Application and device control." You must select the services and operating system and deploy the rule. Now, mention the response name and description and create the deploy package.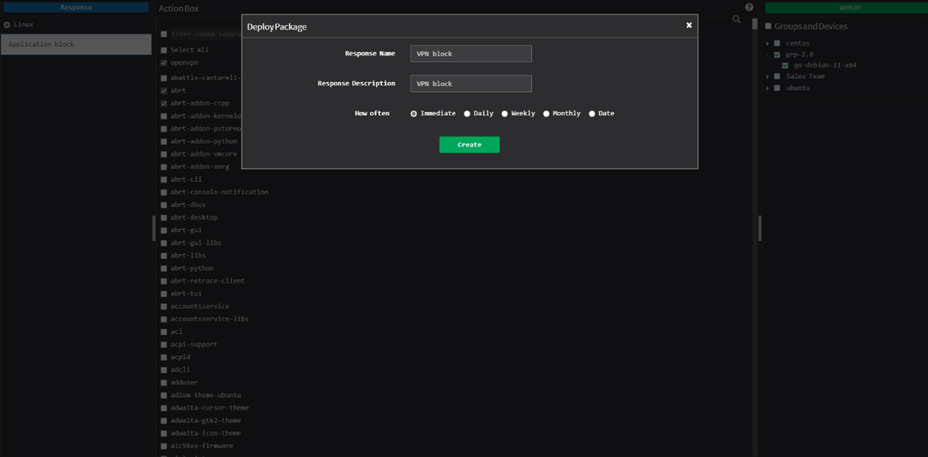 It creates a response; you can save, cancel, or delete the rule as required.
Uninstalling VPN Application
One more measure to manage multiple VPNs is to uninstall the unauthorized VPN software.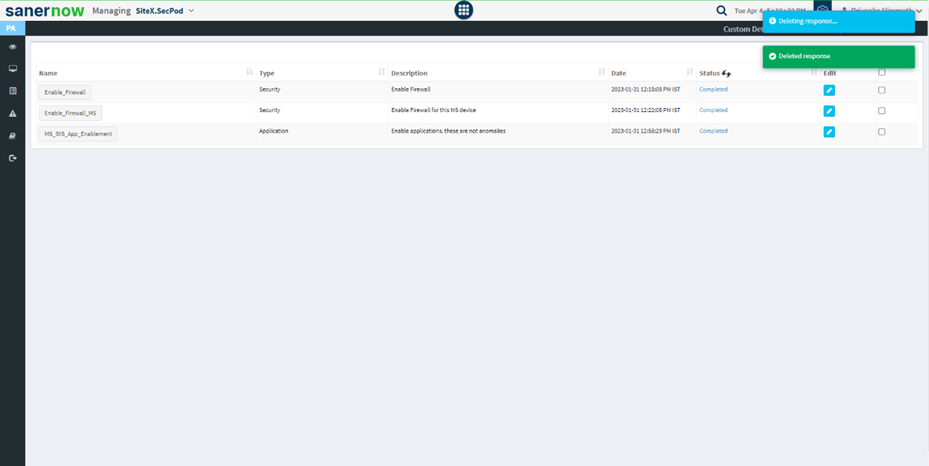 Create an uninstallation task for the unauthorized VPN application. You can schedule immediately or set a custom date to uninstall. In addition, you get multiple options to uninstall the application.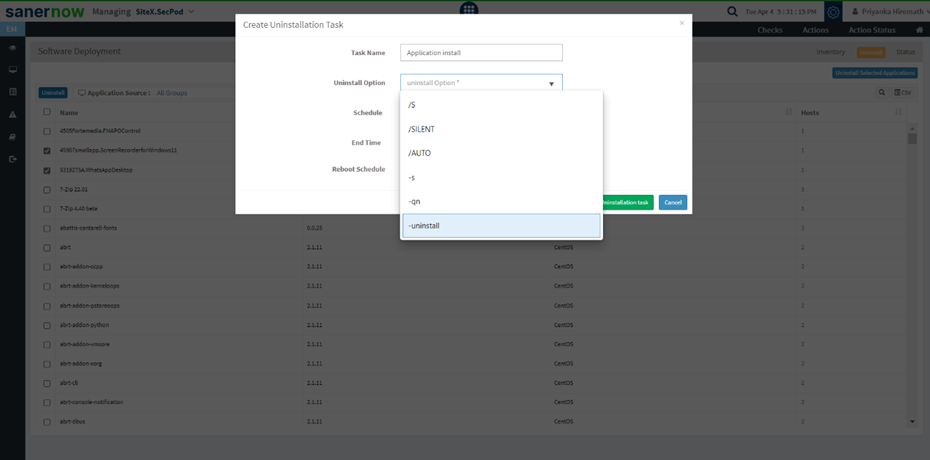 SanerNow CPAM gives multiple reboot options while creating an uninstallation task.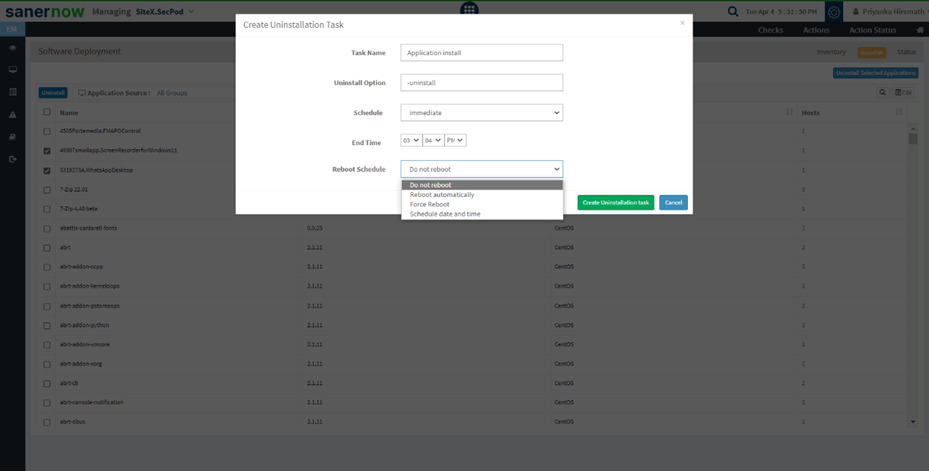 If you are scheduling an uninstallation task on a custom date, the task can start anytime within the time range. If the device is offline during the start time window, the task will not be taken up and will be reported as 'Schedule Missed.'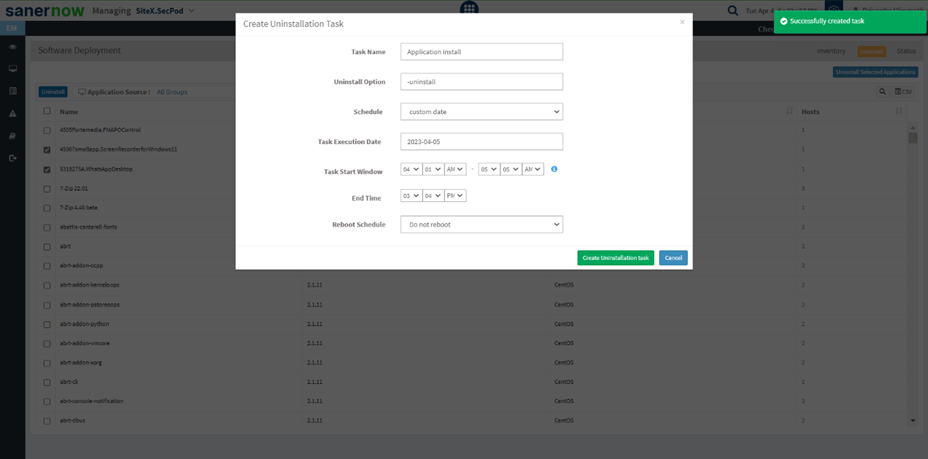 You can view the status of the uninstallation task with all the details in the 'Action Status' dashboard.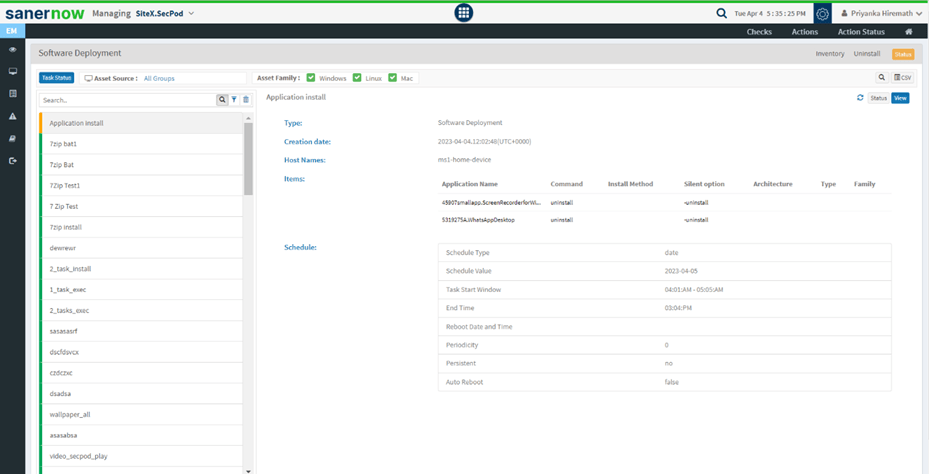 These are the two measures that SanerNow CPAM provides to eliminate multiple VPNs in your organization and prevent major VPN attacks.
Final Thoughts
With SanerNow CPAM, IT security admins can seamlessly detect unauthorized and legitimate VPNs and manage them at their fingertips. So, pick up the pace, ensure your network is not connected to unauthorized VPNs, and take immediate measures to avoid major VPN attacks.
Don't miss out on this game-changing security solution! Click here to see CPAM in action.