"According to a study by EdgeScan, organizations take a total of 60 days to remediate critical vulnerabilities."
Hundreds and thousands of vulnerabilities are discovered every passing month. With organizations taking a long time to fix these vulnerabilities, risk exposure of the IT infrastructure increases, creating room for massive cyberattacks. Only by fixing the vulnerabilities on time can attack surfaces be minimized, and potential loopholes in the IT security landscape can be fixed. To help organizations achieve that, SanerNow 5.2 announces the capability to remediate vulnerabilities right in the place where the discovered vulnerability data is displayed. SanerNow has also introduced an icon to help you easily identify the vulnerabilities associated with high-fidelity attacks and remediate them instantly from the same console.


Remediating Vulnerabilities from SanerNow VM dashboard:
To accelerate remediation, SanerNow allows its users to remediate vulnerabilities from the Vulnerability Management dashboard. You can choose to remediate vulnerabilities from "Vulnerabilities", "All Vulnerabilities", and "Top Vulnerable Assets views".


Vulnerabilities
In the Vulnerabilities view, where all the discovered vulnerabilities are displayed, you can click on Quick Action, select the Remediate option and initiate the remediation process.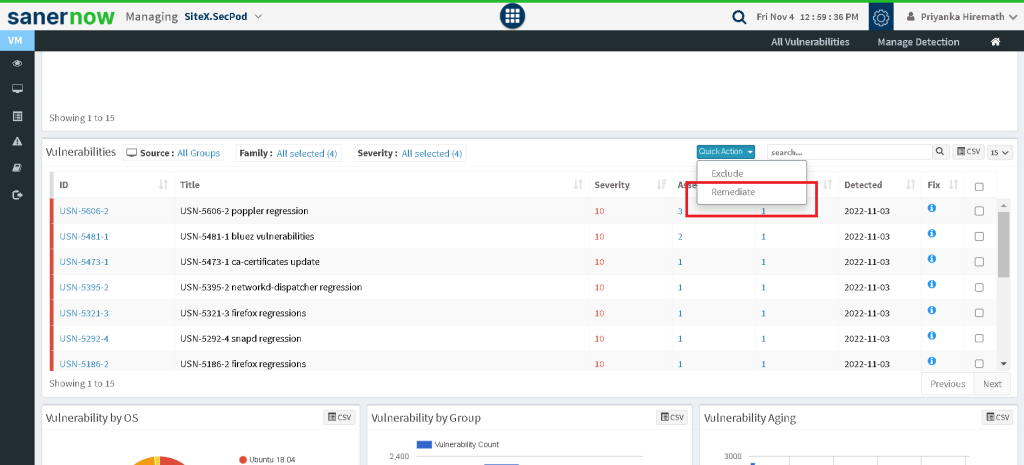 All Vulnerabilities
Likewise, you can also remediate vulnerabilities directly from the "All Vulnerabilities" view in the Vulnerability Management (VM) dashboard.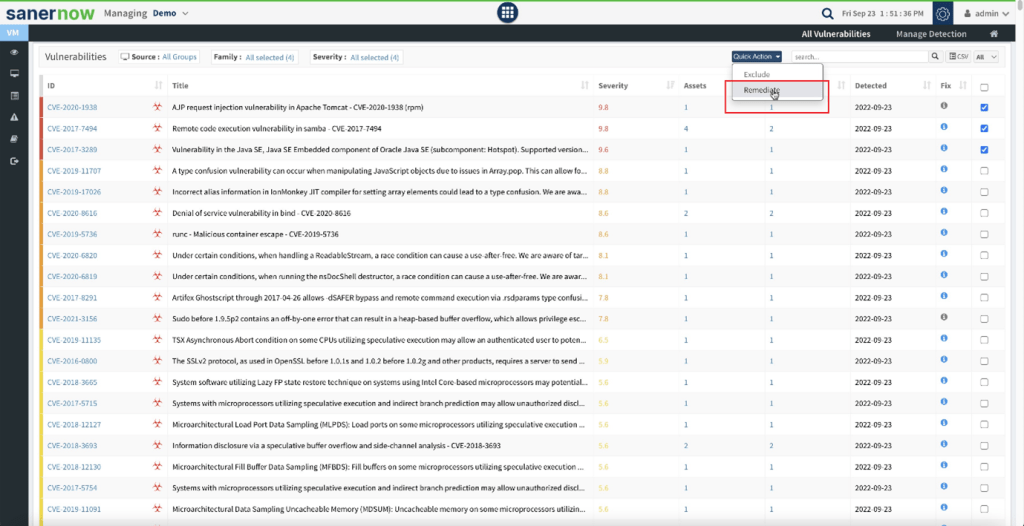 Top Vulnerable Assets
While you view the assets with the highest number of risks, you can quickly remediate the vulnerabilities and reduce risk exposure to the largest extent by instantly remediating vulnerabilities in the "Top Vulnerable Assets" view.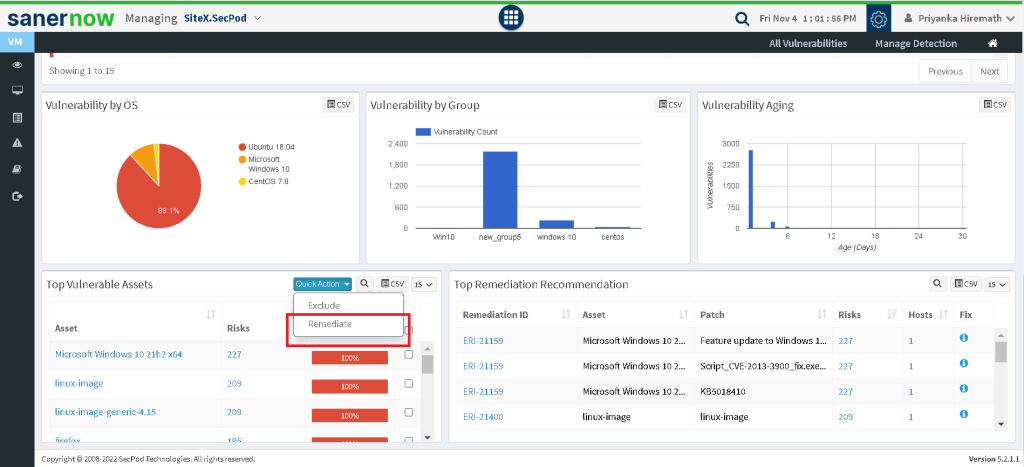 Remediating Vulnerabilities Associated with High-Fidelity Attacks
Vulnerabilities associated with high-fidelity attacks will be displayed with the icon, as shown in the screenshot below. These vulnerabilities need to be remediated as quickly as possible to safeguard your network from potential attacks. SanerNow eases remediation for these vulnerabilities by supporting remediation in the same view.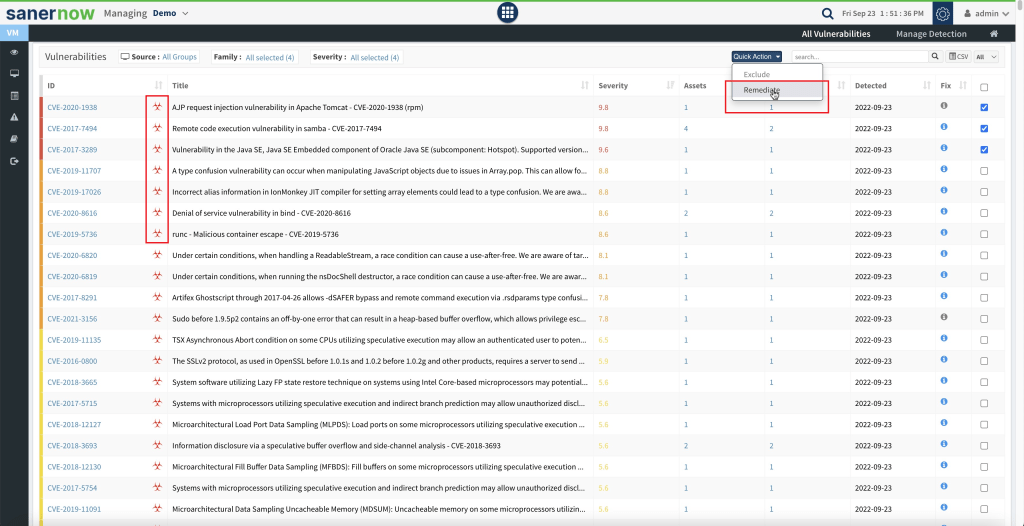 After you click on the Remediate action, you will be redirected to the remediation page, apply all the selected patches there, create a patch job accordingly, and the vulnerabilities will be mitigated successfully.
To know about the other interesting features and enhancements that are a part of the SanerNow 5.2 release, check out the blog.
If you haven't explored SanerNow yet, Schedule a Demo to see SanerNow's exciting features in action.