Who doesn't love the smell of freshly brewed coffee? There is no better aroma that keeps me up than the smell of freshly brewed coffee. After pondering over my day-to-day tasks, a cup of coffee brings my sanity back and keeps my energy up. This 5-minute brewing time allows me to catch up with my colleagues' stories, quickly check the weekly magazine, and sometimes even help me think through the day's happenings. Well! There is very little I can do in these 5 minutes. What if a Security Administrator like you can do something effective in this short span? Have you imagined running a vulnerability scan in time faster than your coffee brews?
Sounds interesting? Let us dive in and see how it can be accomplished.
Average Vulnerability scanning time
Vulnerability scanning marks the foundation of a vulnerability management program. On average, it easily takes between 2 – 4 hours to run a vulnerability scan. The scanning time increases if the number of devices is more. This prolonged vulnerability scanning time causes a delay in vulnerability discovery and lets down the vulnerability management program. At certain times, it also makes it complicated for security teams to run on-demand scans and detect vulnerabilities in real-time.
It is well understood that the vulnerability scanning time plays a crucial role in determining the efficacy of a Vulnerability Management Program. The faster and accurate the vulnerability scans, the easier and effective the vulnerability management process.
The SanerNow way of scanning vulnerabilities at the industry's fastest time
When the vulnerability scanning tools available in the market take forever to run a vulnerability scan, SecPod SanerNow comes with a powerful capability to scan vulnerabilities in the network within 5 minutes. Built with an intelligent scanning algorithm, SanerNow can run vulnerability scans in 5 minutes across 10,000 devices easily. A lightweight, smart, multifunctional SanerNow agent is installed on the endpoints to run all vulnerability management tasks, right from scanning to remediation. The agent also takes the role of network scanner to scan all devices in the network with minimal bandwidth consumption and zero user interruption. With SanerNow, you can rapidly run vulnerability scans across all devices supporting different operating systems like Windows, MAC, and Linux.
How to run SanerNow vulnerability scans and detect vulnerabilities in 5 minutes?
1) Installing SanerNow Agents:
As a part of setting up SanerNow, you have to install a lightweight SanerNow agent across your organization endpoints. You can install the agent through the deployer tool or agent download URL. The SanerNow agent executes all vulnerability management tasks from scanning to deployment.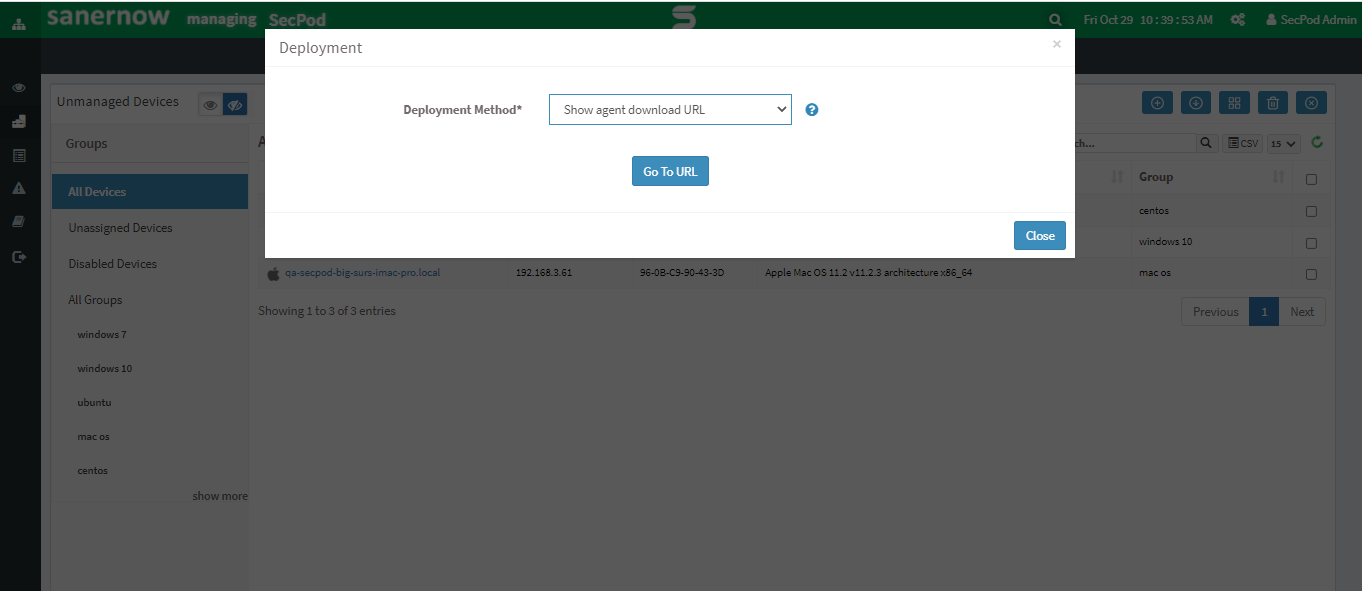 2) Configuring Agents for network scanning:
You can configure SanerNow agents to take up the role of network scanner to scan vulnerabilities across any devices in the network. This setup saves additional cost over purchasing extra hardware to scan different network devices. You can configure any number of network scanners according to your requirements.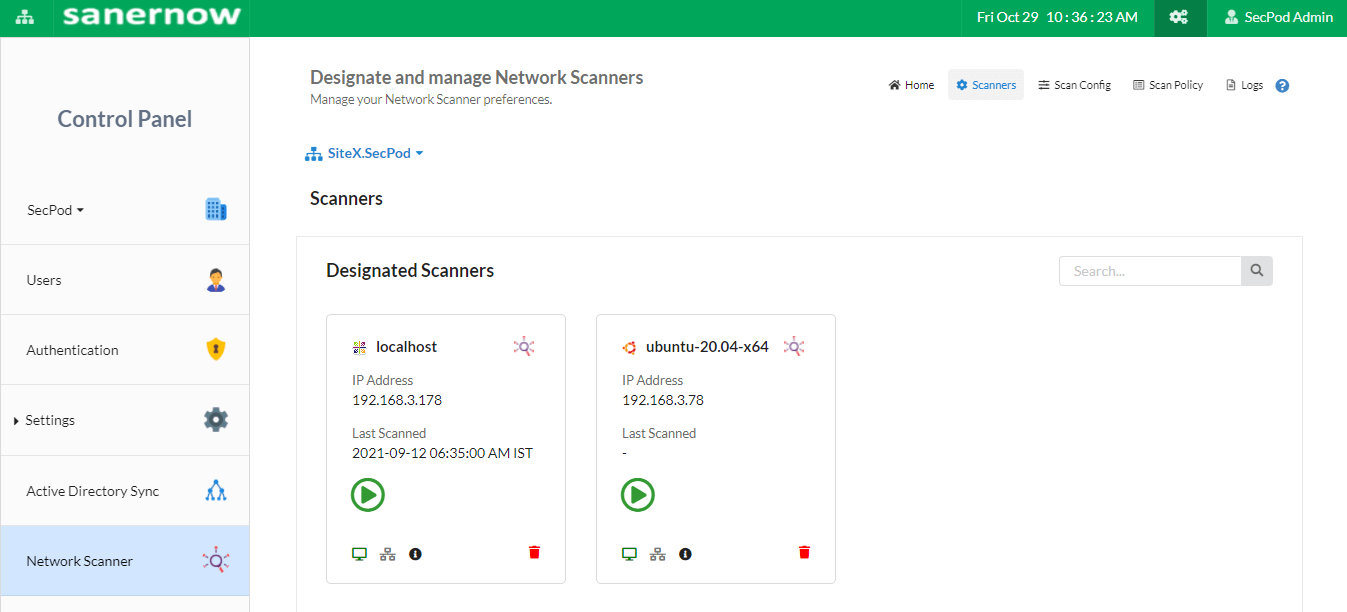 3) Configuring scan settings:
You can easily configure the vulnerability scan settings from the SanerNow VM dashboard. Over there, you can select the scan mode, set the CPU threshold, and run vulnerability scans across all the devices in your network.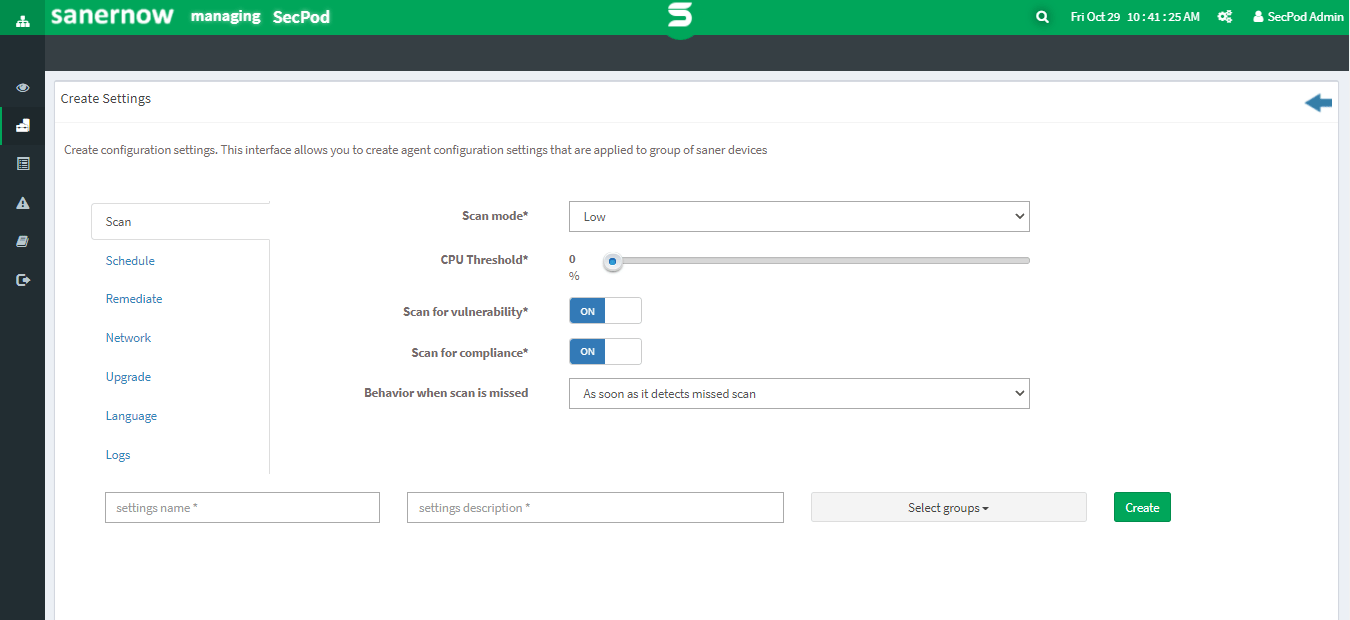 4) Scheduling vulnerability scans:
You can choose to schedule your vulnerability scans according to your organization's requirements. You can create different schedules and automate scanning across different departments in your network.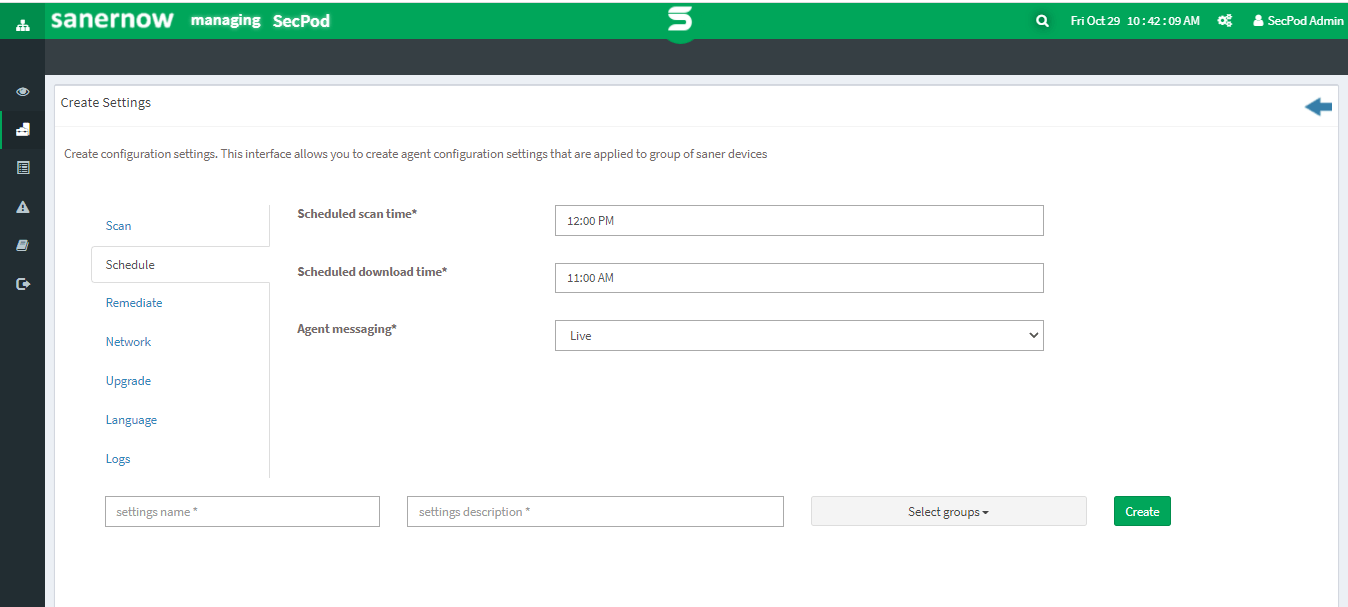 5) On-demand vulnerability scans:
Like scheduled scans, you can also perform on-demand real-time vulnerability scanning across your network devices. All you must do is select the devices on which you want to run instant scans and click on the Scan Now button. Within 5 minutes, you can discover the vulnerabilities in them.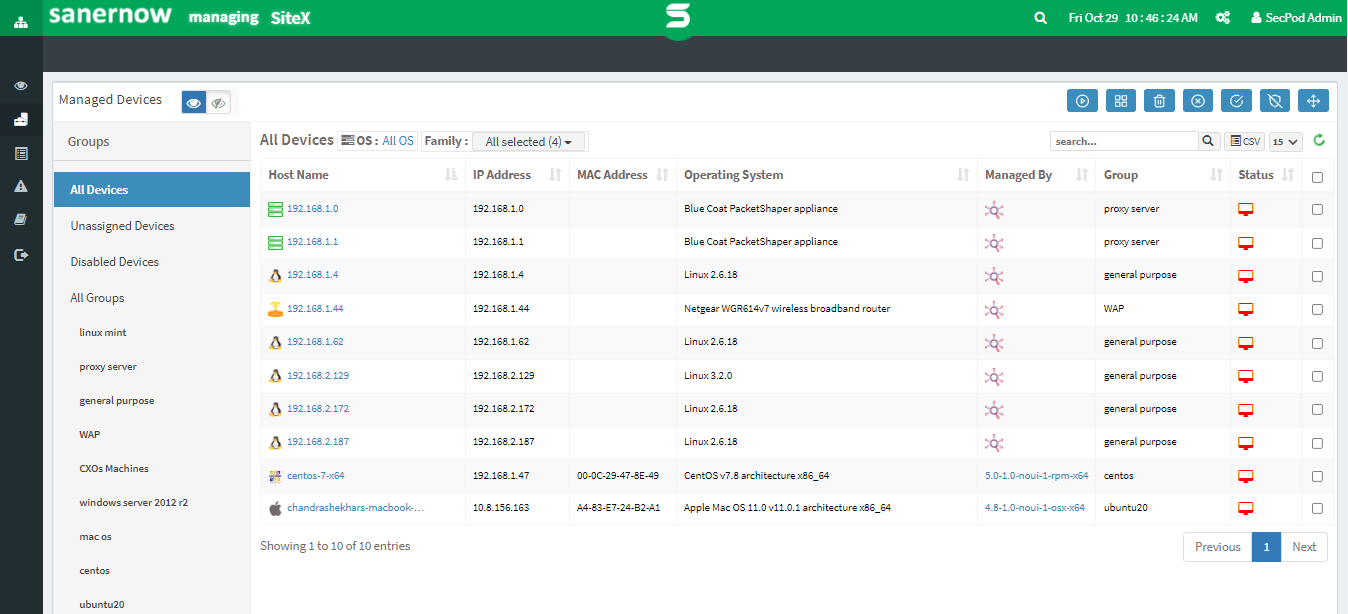 You can scan vulnerabilities based on the above steps and detect the vulnerabilities in your network in less than 5 minutes. This 5 minutes rule easily works for 10,000 devices with minimal bandwidth consumption.
Enjoy your coffee break while your vulnerabilities are discovered:
It takes approximately 5 to 7 minutes for a French press to brew coffee. SanerNow scans for vulnerabilities in the network faster than this.
If you haven't checked out SanerNow yet, Schedule a demo now and scan vulnerabilities in the industry's fastest time.
Please grab a cup of coffee and sit on a quick call with us. Let us show you how SanerNow can make your coffee breaks productive.