SanerNow 4.6.0.0 comes out with several enhancements to enrich the product usage experience. This maintenance release also includes bug fixes to enhance the performance of the SanerNow platform.
Release Summary
Patch Management (PM) module improved with new enhancements
Upgraded patch management dashboard: Enhanced visibility in the Patch Management (PM) Dashboard to understand risks, patches, and the impact of patching at any given time.
Introducing search functionality: Added search functionality in Patch Management Dashboard, supporting granular searches on all patch metadata.
Added a view to check the impact of patching: Ability to view the impact of patching while creating patching tasks.
Introducing new search filters in job status view: Included search filters in the Patch Management job status page.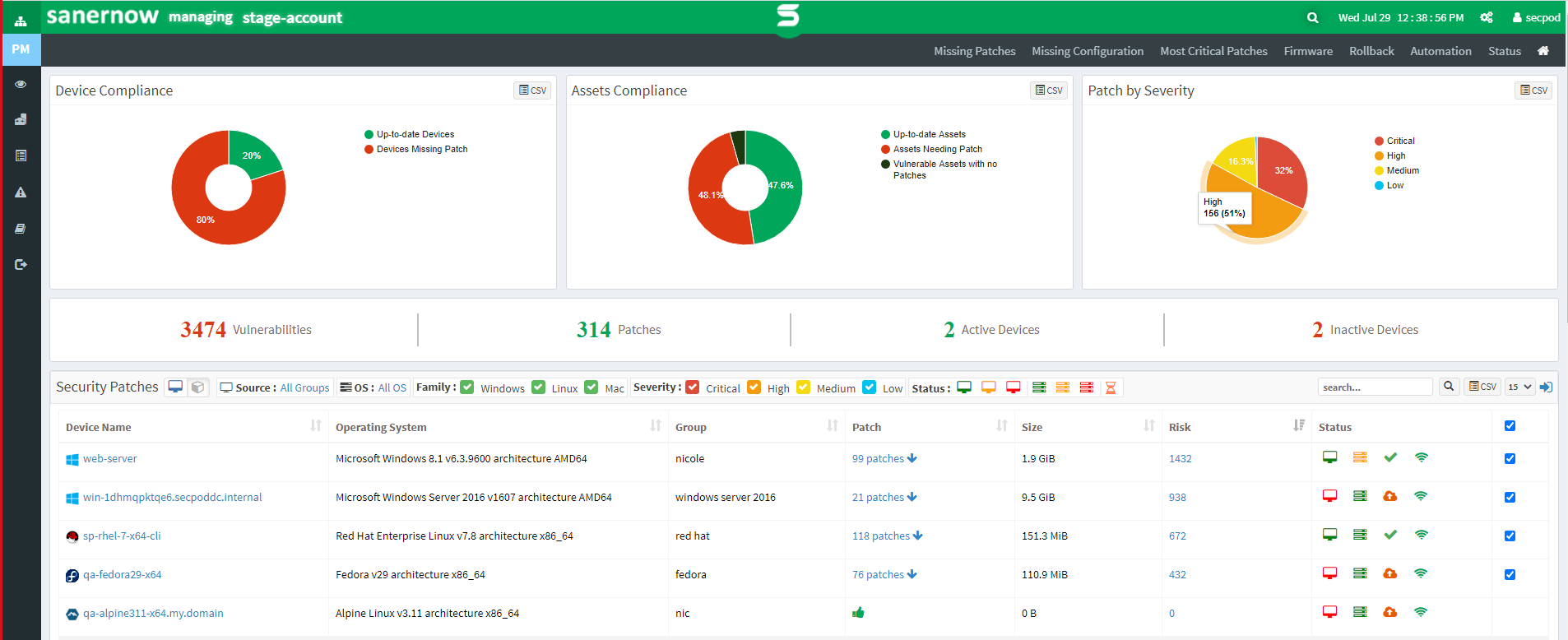 General enhancements and bug fixes:
Introducing support to audit SQL based Database Servers.
Added a new policy to automatically delete inactive devices based on specific criteria.
Several bugs have been addressed improving the reliability, performance, and security of the SanerNow platform.
We hope SecPod SanerNow 4.6.0.0 will ease your endpoint security and management operations to a greater extent. Please mail us at [email protected] for any feature request or enhancements you expect in the product.