According to Gartner, vulnerabilities are the prime cause of the majority of security breaches today. Although most of these are not zero days, the firm says that the security teams and IT professionals will already know most of the exploited vulnerabilities. A big question arises now on why security teams struggle to manage vulnerabilities.
Vulnerability management is often considered a big challenge by security teams across the globe. The security teams either fail in the first step of scanning vulnerabilities itself or take longer than ever to remediate the detected ones. They often focus on remediating the least critical ones first, leaving the severe ones to prevail in the network unknowingly. All these challenges have undoubtedly created massive security gaps in the network, inviting attackers to create dangerous havoc like WannaCry, Petya, and Equifax in the past.
What does an organization need to ace at vulnerability management?
Having tried and tested multiple solutions and different security techniques to keep vulnerabilities at bay, security teams are now in prime need of one comprehensive, advanced, and next-gen solution. The vulnerability management solution should be rapid, wholesome, and perform the end-to-end tasks of managing vulnerabilities from detection, assessment, prioritization to remediation across the network devices. The solution should also be scalable to suit the changing security landscape and the complex attack layers.
The SanerNow way of managing vulnerabilities
With more than a decade of security research and analysis of complex security threats, SecPod SanerNow CyberHygiene Platform has developed an all-new way of managing vulnerabilities and preventing cyberattacks. From building the world's largest vulnerability database with more than 160,000 security checks, running the industry's fastest vulnerability scans in less than 5 minutes, to having a close-knit patch management module to remediate vulnerabilities on time, SanerNow aces at each layer of vulnerability management seamlessly.
Industry's fastest and continuous vulnerability scans
When security teams complain about taking a long time for vulnerability scanning, SecPod SanerNow runs the industry's fastest vulnerability scans in less than 5 minutes and rapidly detects the vulnerabilities. SanerNow works on a powerful agent-server model. The agent installed on the endpoints takes the role of scanning all the network devices saving costs on additional hardware. With SanerNow, you can schedule and automate the scans every day, making vulnerability detection a continuous and ongoing process.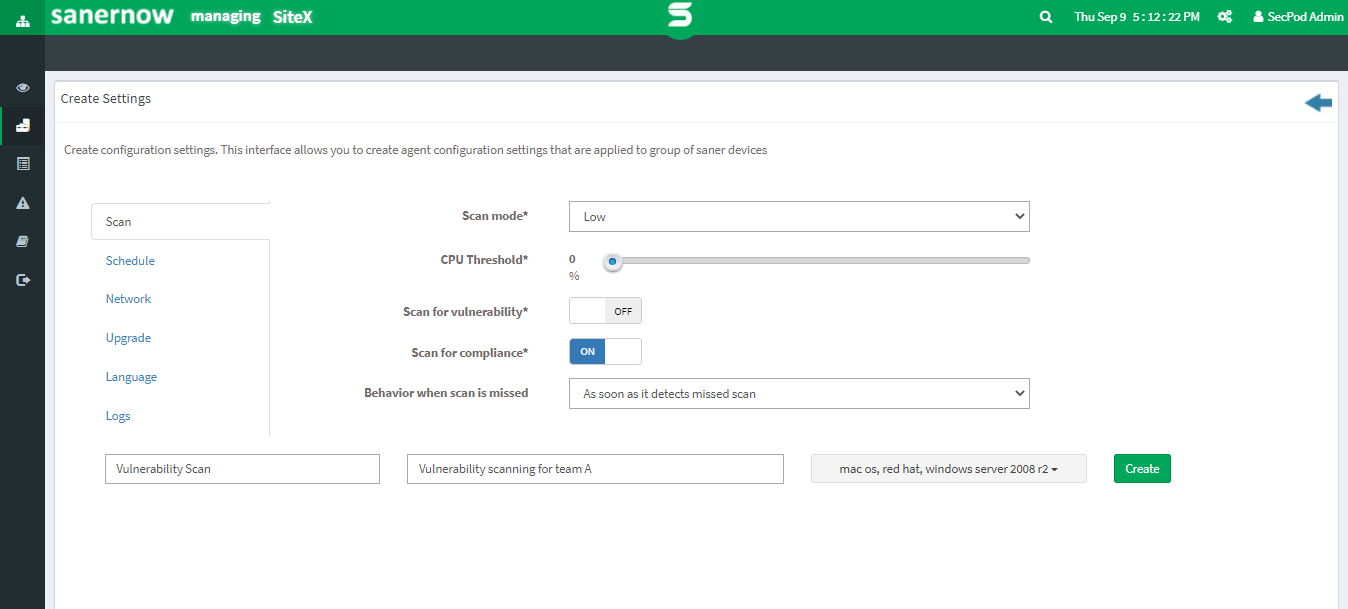 Accurate vulnerability detection powered by the world's largest vulnerability database.
Vulnerability scanning delivers false positives when the scanner can access only limited vulnerability information. This setback prevents security teams from precisely discovering vulnerabilities. SecPod SanerNow vulnerability detection is powered by the home-grown world's largest vulnerability intelligence feed consisting of 160,000+ security checks. The security database is updated every day with the latest vulnerability checks. This vast, extensive, and up-to-date vulnerability feed ensures that the vulnerability scanning brings accurate details with zero false positives.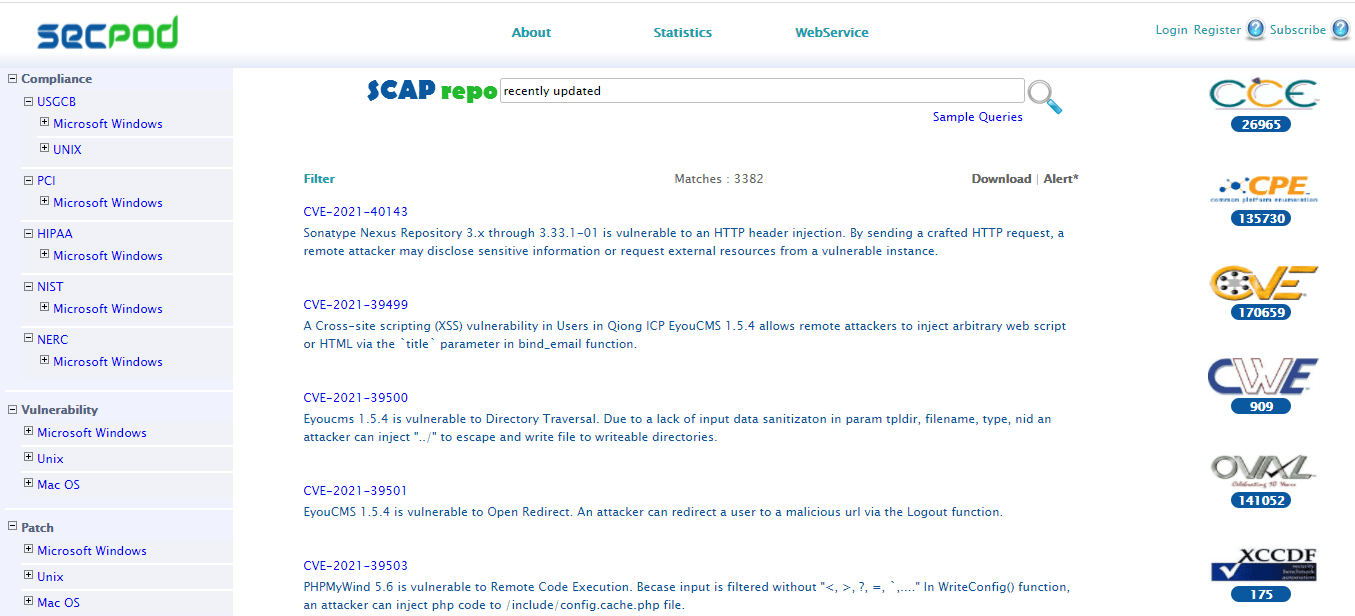 Risk-based vulnerability management with intact prioritization
Randomly patching the detected vulnerabilities is not the right approach. You might easily miss out on focusing on the severe ones and spend efforts on the less critical ones. SecPod SanerNow takes the risk-based vulnerability management route. SanerNow thoroughly assesses the vulnerabilities and prioritizes them based on their severity level. With this data, you can wisely plan your remediation process and patch the most critical vulnerabilities first.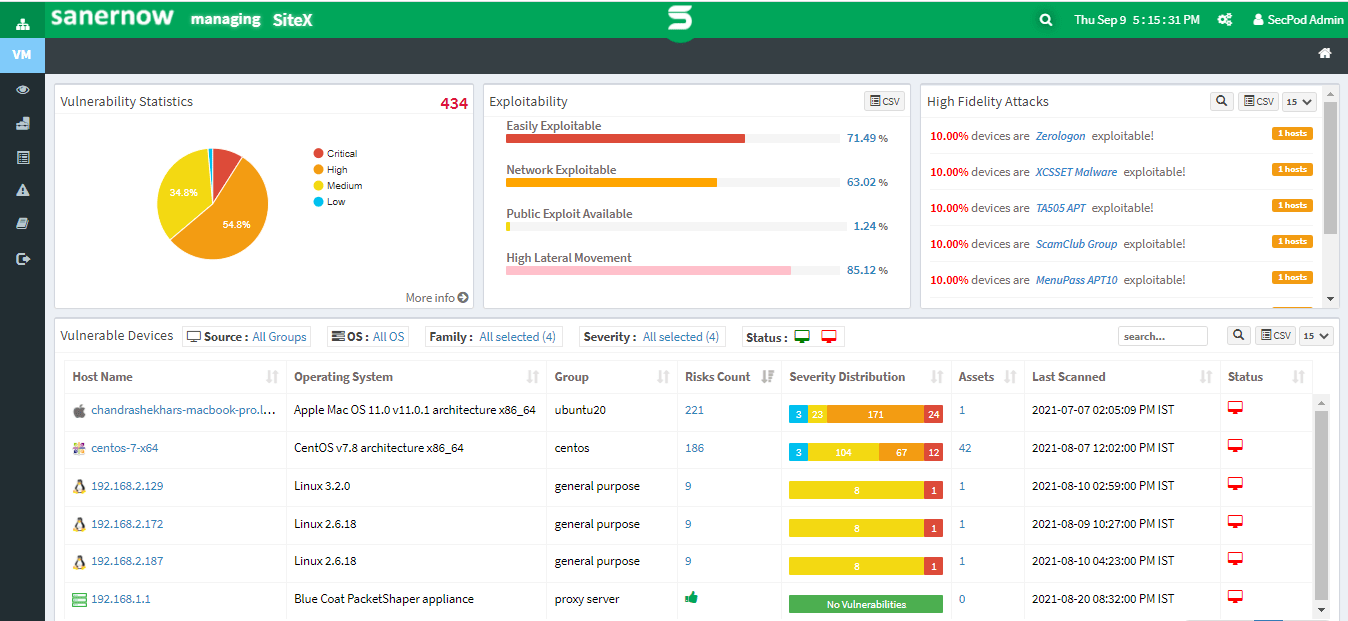 Integrated and automated patch remediation in no time
Having to use a different solution to patch vulnerabilities is always strenuous. One can easily miss out on patching certain vulnerabilities, and this process is time-consuming. SecPod SanerNow aids this by providing an integrated patch management solution. You can automate vulnerability remediation and execute all the vulnerability management tasks from the same console. SanerNow supports patching for all the major operating systems like Windows, MAC, Linux, and a wide range of third-party applications. Thus, you can easily automate patching and remediate vulnerabilities in no time.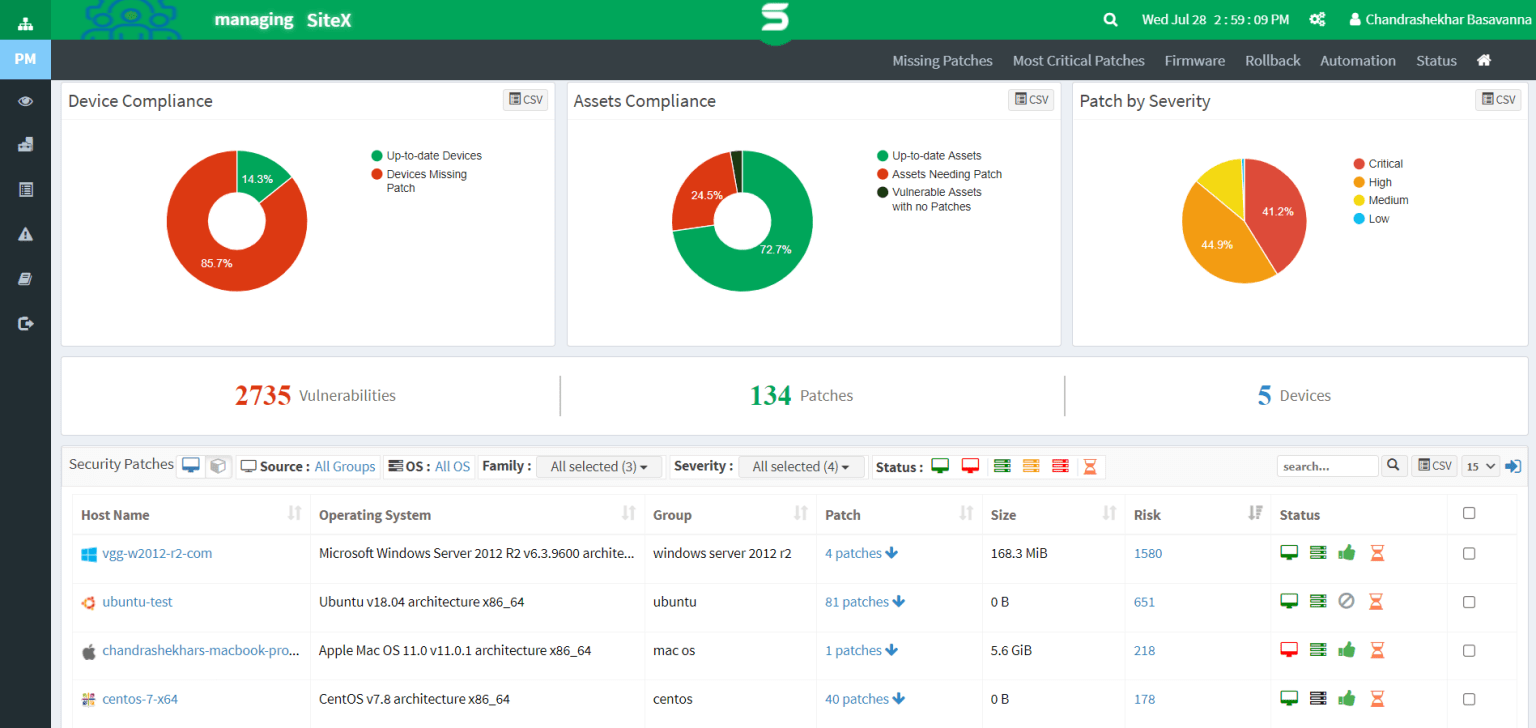 Insightful customizable reporting
Bulky reports don't give you accurate information and create setbacks during audits and the vulnerability management evaluation process. SecPod SanerNow provides a wide range of readily available reports to help you assess the vulnerability management process. You can customize and create additional reports along with this. You can also configure these reports to receive in your mailbox.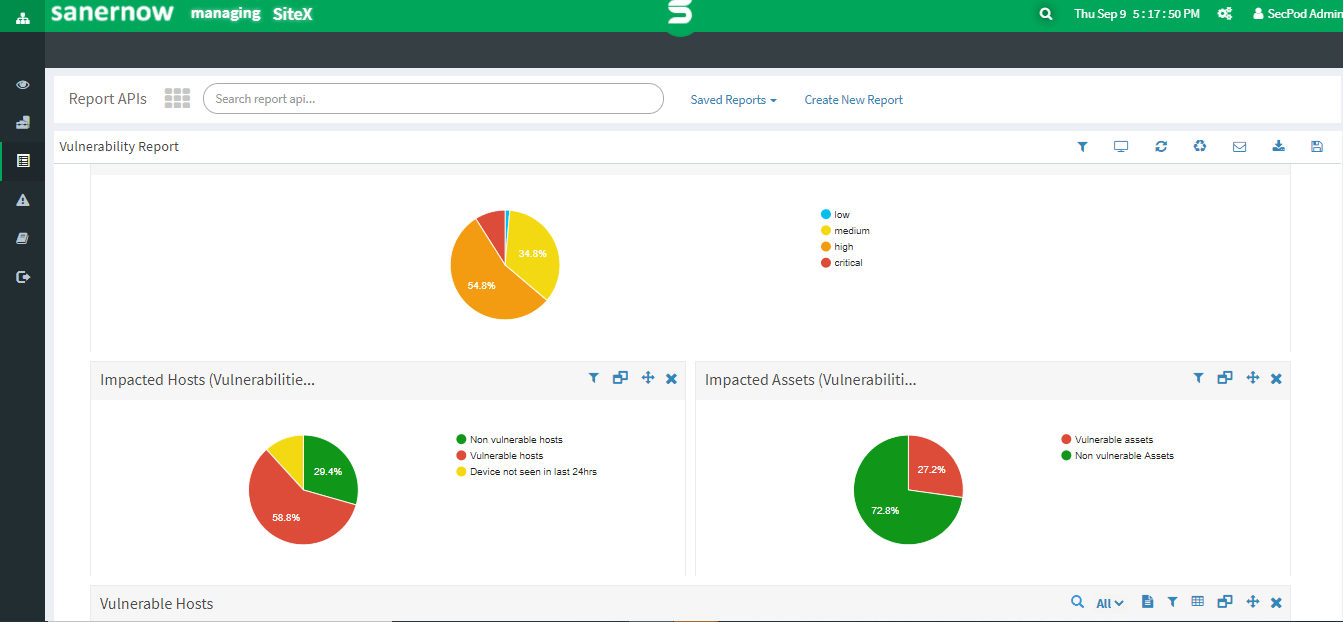 Cloud-based solution for remote management
The IT landscape has constantly been changing since the pandemic in 2020. Organizations are moving between remote and hybrid work models, and it is critical to secure the network in any upcoming scenario. SecPod SanerNow works on a cloud model and manages vulnerabilities easily on your remote devices. You can also choose to avail SanerNow on-premise solution.
The SanerNow way of managing vulnerabilities is unique and fits well for the modern security landscape.
If you haven't seen the best way of managing vulnerabilities yet, schedule a demo here and see how SanerNow aces it like a pro.