At SecPod, we always strive towards making your endpoint security and management operations smooth and effective. To help you make the best out of SanerNow, we are happy to present SanerNow 4.8.0.0 release with many new enhancements and bug fixes. It consists enhancements in Patch management tool and more.
Release Summary:
Enhancements in Endpoint Management:
Ability to check MAC OS disk encryption status: In Endpoint Management checks, a new feature added to check the disk encryption status of MAC OS devices. This is also done using a vulnerability scanning tool.
General Enhancements in SanerNow 4.8.0.0:
Adding more custom report elements to choose from:  20 new Report APIs are added to aid you while creating your reports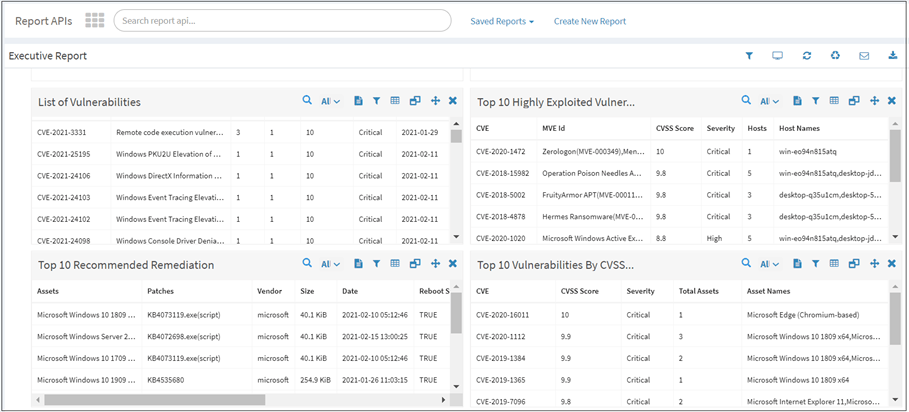 Introduced probes for deeper detection of risks: Introduced additional probes for running Cmdlet in Windows and detailed service information collection in Linux. These probes are valuable for deeper detection of vulnerabilities and other security risks.
Added New APIs for Two-Factor Authentication: Introduced three new APIs to check whether two-factor authentication is enabled/enforced among users and organizations.
Introduced search filter in User Management: The new filter provides the ability to select multiple users and perform actions such as Enforce/Withdraw two-factor authentication and delete.

UI enhancements in Manage Device page: "Not Reachable" text replaced with a new icon to display uninstalled devices.
1. Enhancements in Patch Management in SanerNow 4.8.0.0
Introduced pop-ups to notify task completion: A notification message in the form of a pop-up set to show the user after an activity completed. This is available while setting up remediation job, remediation rule, incident response job, and patch rollback.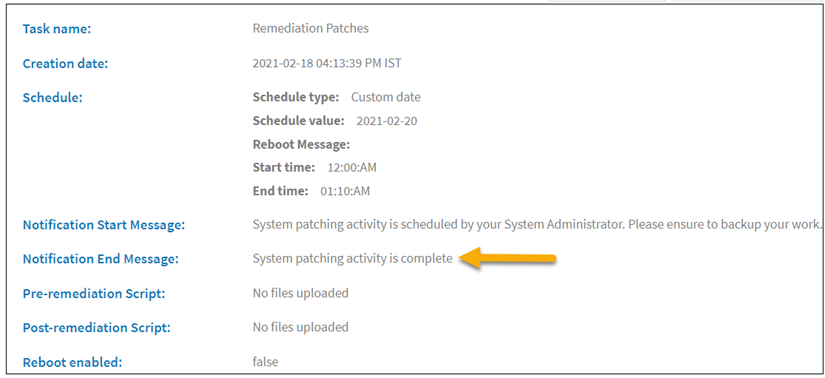 Added Remediation using patch update-id for Windows. This setting will show single assets having KBs with different update-id in both the security and non-security sections of patches.
Remediation Job Status to show remediated KBs in multiple assets: All remediated KBs present in multiple assets listed in Remediation Job status.
Added Rollback Status in Missing Configuration view: New column "Rollback" added to Missing Configuration section to display rollback status.
Added new device status filter "Saner Uninstalled": This filter added to the Patch Management status page to view uninstalled devices.
2. Enhancements in Asset Management:
Whitelist/blacklist assets without providing version: Users can add Assets without a version and whitelist or blacklist them. This setting applied to all versions of an asset.
3. Enhancements in Audit Log
The audit log now captures changes to user role and service provisioning.
Custom report operations such as create, update and delete reported in the audit log.
On-hover feature added for all columns in audit log page to resolve visibility issues.
Note:  Saner agents automatically updates as a part of the release.
We hope this latest version will continue to serve you better. Please mail us at [email protected] for any feature requests or enhancements you expect in the product.