Critical Security Updates released for Cisco FMC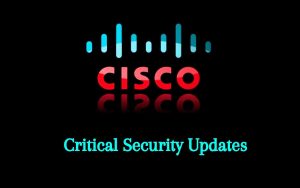 ---
Cisco released a set of security updates which include one critical, seven high severity and nineteen medium security advisories. At least seven vulnerabilities lead to denial of service condition on the affected system and the most severe vulnerability could allow a remote unauthenticated attacker to gain administrative access on the affected device.
---
Cisco has released security updates for the following products:
Cisco Small Business Smart and Managed Switches

Cisco Firepower Management Center (FMC)

Cisco TelePresence Collaboration Endpoint (CE) Software
Cisco TelePresence Codec (TC) Software
Cisco RoomOS

Cisco IOS XE SD-WAN Software

Cisco SD-WAN Solution vManage

Cisco Smart Software Manager On-Prem

Cisco IOS XR Software

Cisco Webex Teams Client

Cisco Unified Communications Manager (UCM)

Cisco Jabber Guest

Cisco Application Policy Infrastructure Controller (APIC)
Cisco AsyncOS Software

Cisco Email Security Appliance (ESA

)

Cisco Unity Connection

Cisco Umbrella Roaming Client
Cisco SD-WAN Solution

Cisco Hosted Collaboration Mediation Fulfillment (HCM-F)
---
CVE-2019-16028

A critical vulnerability(CVE-2019-16028) exists in the web-based management interface of Cisco Firepower Management Center (FMC). This flaw could allow a remote unauthenticated attacker to bypass authentication and also execute arbitrary actions with administrative privileges on an affected device. This security issue arises due to improper handling of Lightweight Directory Access Protocol (LDAP) authentication responses from an external authentication server. An attacker can gain administrative access to the web-based management interface by sending crafted HTTP requests to an affected device. There are no instances of public exploitation of this vulnerability.
---
High Severity Vulnerabilities
---
Medium Severity Vulnerabilities
There are 19 medium severity vulnerabilities that were addressed. Exploitation of these flaws could lead to cross-site scripting, denial of service,  SQL injection, command injection, HTTP header injection and information disclosure attacks on affected systems. These include:

CVE-2020-3121, CVE-2019-1909, CVE-2020-3131, CVE-2020-3135, CVE-2020-3136, CVE-2020-3139, CVE-2020-3134, CVE-2020-3133, CVE-2020-3137, CVE-2020-3130, CVE-2020-3117, CVE-2019-16000, CVE-2020-3129, CVE-2019-12619, CVE-2019-12628, CVE-2019-12629, CVE-2019-15989, CVE-2020-3124, and CVE-2019-15963
---
Impact
Successful exploitation of these vulnerabilities could allow an attacker to bypass authentication mechanisms, escalate privileges, disclose sensitive information; or conduct cross-site scripting, path/directory traversal, denial of service, SQL Injection, command injection or HTTP header injection attacks.
---
Solution
We recommend installing the necessary Cisco security updates as soon as possible to stay protected.
---
Summary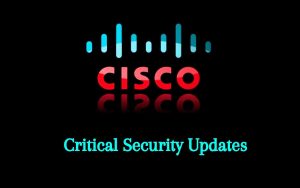 Article Name
Critical Updates released for Cisco FMC
Author
Publisher Name
Publisher Logo