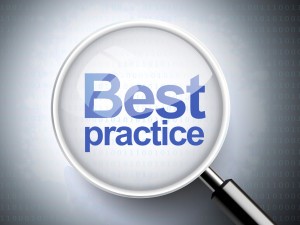 As a firm grows, it's important to adopt more stringent security measures to protect its business from unwanted threats, risks, and unauthorized activities. After looking into various practical applications and procedures, businesses implement best practices for the smooth running of their operations.
Employ In-depth protection strategies
Draw attention to numerous, overlapping and reciprocally supportive defensive systems to protect against single-point failures in any protection method. Deployment of regularly updated firewalls, endpoint security software, website vulnerability with malware protection and web security gateway solutions throughout the network are few things to be noted.
Antivirus on endpoints is not enough
Installation of latest antivirus software on endpoints is important. Deploy an endpoint security product that includes additional layers of protection. This include protecting unpatched vulnerabilities from being exploited, protecting against social engineering attacks and preventing malware from reaching endpoints must be deployed, prevention of automatic downloads of malicious content by setting up application control settings, protection of browser for avoiding complicated web-attacks, device control settings which will prevent and limit the types of USB devices to be used.
Endpoint security product provides visibility to every endpoint thus monitoring endpoints for signs of advanced threat activity and to remediate the threats instantly.
Ensure to get your digital certificates from a reputable and reliable certificate authority that demonstrates excellent security practices. Include a Data Loss Protection (DLP) solution to restrict access to sensitive information, to avoid a data breach, to identify where sensitive data is stored, and to monitor and protect it from loss. Ensure that customer data is encrypted to prevent data breaches and alleviate the damage of possible data leaks from within a firm. Configure DLP in a manner to identify and block distrustful replication of confidential data and also to identify confidential or sensitive data assets on network file systems and computers.
Safeguard security policy if bring your own device (BYOD) policy is allowed in the organization.
Ensure regular updating, patching, and scanning
Ensure regular update of browsers, applications, and plug-ins. Operating systems of both PCs, IoT devices etc. should also be updated. Also, update endpoint security product version using vendors' automatic update mechanisms. Proactively scan and remediate new vulnerabilities and threats across vendor platforms by receiving alerts. Track abuse of brand via domain alerting and fabricated website reporting.
System hardening & compliance:
Enforce an effective password strategy – Create a password which is lengthy, at least 8-10 characters which include alphabets, numbers and special characters. Create different passwords for different websites/ accounts used and avoid sharing passwords to anyone. Update passwords at least every 90 days.
Curb email attachments – Ensure that mail servers are protected by endpoint security software. Scan mails and configure mail servers to identify, block or remove emails that contain attachments that can spread viruses.
Educate users on basic safety procedures – Think twice before clicking on URLs mention in emails or social media sites, close the browser if an "infected" message pops up while browsing. Using Alt-F4/ CTRL+W are two quick ways for doing this. Only open attachments from a trusted source or sender and do not download software from the internet unless the download is scanned for viruses.