Most IT security teams still think remediating CVEs or software vulnerabilities is enough to achieve a perfect security posture. However, there are numerous other vulnerabilities that are as threatening as software vulnerabilities, such as misconfigurations, IT asset exposures, missing patches, security control deviations, and much more. According to stats, more than 50% of detected vulnerabilities don't have CVEs assigned!
In recent times, it is evident that attackers are not missing out on even the tiniest of security loopholes in the network, and any vulnerability can bring massive havoc to organizations' security. To prevent sophisticated cyberattacks and minimize risk exposure, IT security teams must actively look out for all these vulnerabilities and remediate them in the network. In this article, let's understand how SanerNow can help IT security teams manage vulnerabilities and numerous security risks using SanerNow!
Detect Vulnerabilities Beyond CVEs with SanerNow
Gain visibility into IT Asset Exposure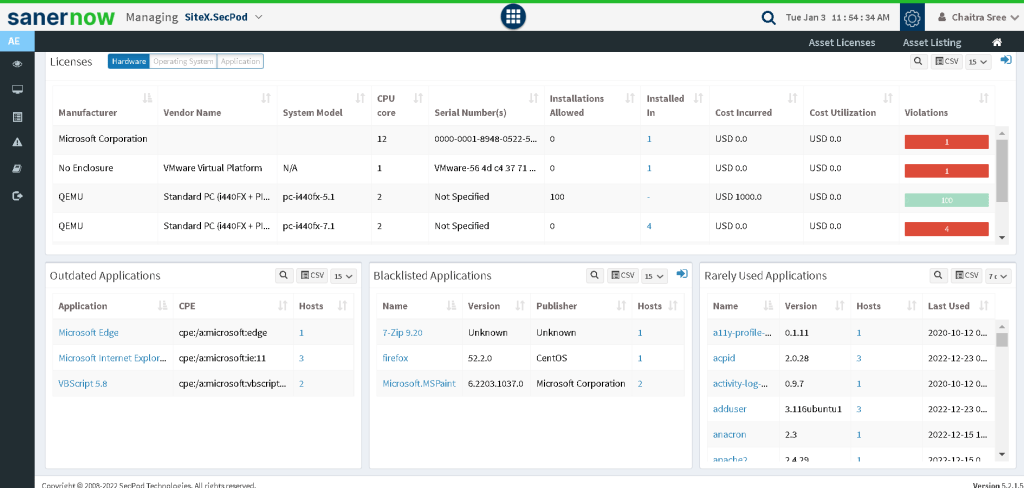 SanerNow helps assess the organization's software and hardware assets by providing complete visibility and real-time monitoring. It enables you to identify the rarely used and outdated applications and monitor the software licenses.
Precisely Detect Software Vulnerabilities

Discovering software vulnerabilities is an essential step every organization follows to secure its network from cyberattacks. SanerNow helps by detecting vulnerabilities, assigning severity scores, hosts applicable to, and if there is any available patch.
Detect and Assess Missing Patches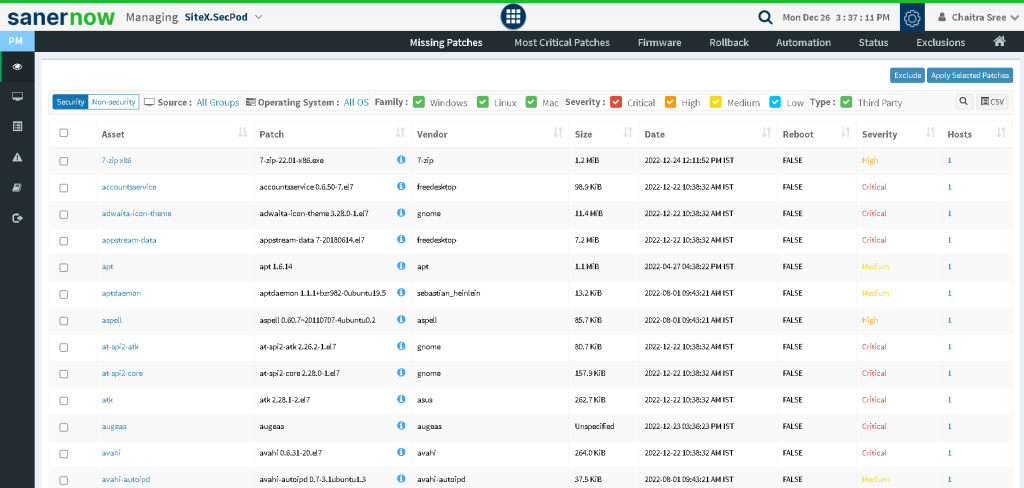 SanerNow provides you with a separate section where it detects the missing patches. These patches are categorized based on their severity level, vendor, hosts applicable to, size, and reboot status. This section would help organizations quickly take action on the missing patches.
Harden your systems and fix misconfiguration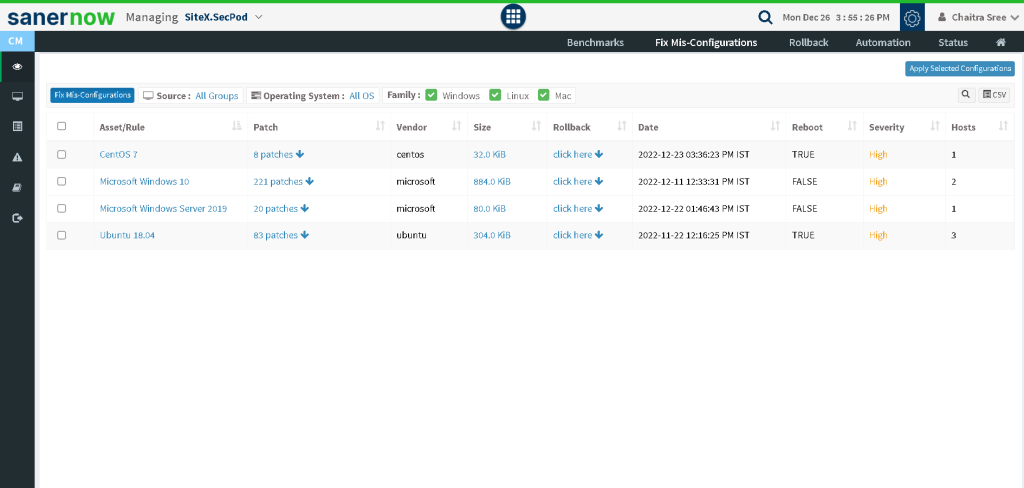 Misconfigurations also act as loopholes that attackers can use to invade your devices. With SanerNow, you can fix misconfigurations detected in your IT infrastructure.
Monitor and Manage 100+ Security Controls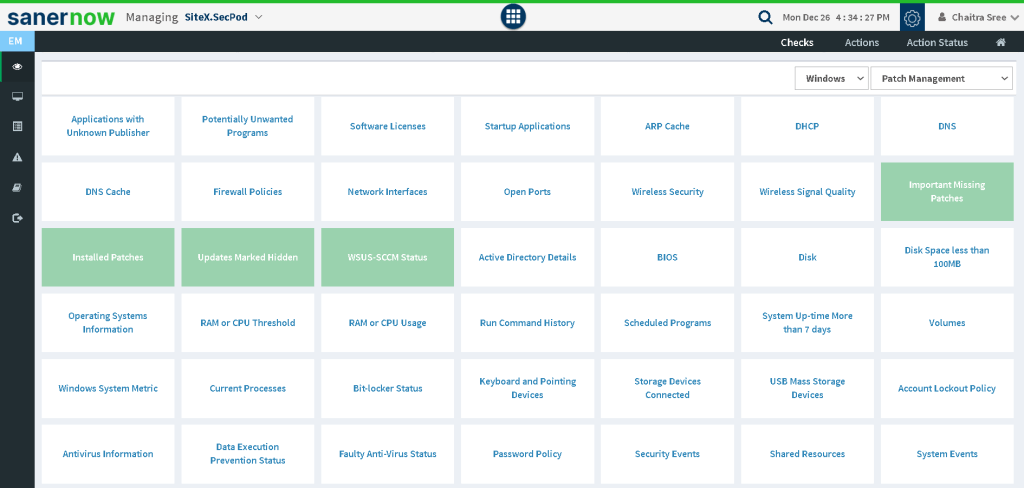 SanerNow provides numerous checks you can run through your organization and get adequate information that could be further utilized for IT admins.
Conclusion
SanerNow advanced vulnerability management can not only detect vulnerabilities and beyond but can also instantly remediate them. Detecting vulnerabilities is essential, but it's no help when you detect and do not remediate them.
SanerNow provides integrated patch management and security control such as application blocking, monitoring system health, account lookout policy, and more to make the patching process smooth and effortless. If you haven't tried SanerNow yet, schedule a free demo.