The year is almost coming to an end. We've been practicing personal best cyber hygiene practices at home, offices, and everywhere else to protect our loved ones. While we've been confined to our homes, crossing our fingers, and hoping the pandemic comes to an end, the dark underbelly of cyberspace has quietly grown its reaches far wide. 
The United Nations has reported a 600% increase in cyber-crime since the onset of the COVID-19 pandemic. Cybercriminals are using the opportunity to meet their objectives way faster and easier than before. 
Organizations are experiencing increased cyber-attacks and data breaches in 2020. Obviously, even though healthcare is the targeted industry. There is a breach in businesses in almost all industries are actively breached and are held for ransom.
This cybersecurity awareness month, we at SecPod want to make sure every hardworking organization takes an effort to protect what it creates. 
Cyberhygiene best practices are a set of security practices you carry out as a routine to keep your endpoints safe from vulnerabilities and threats. Put cyber hygiene on the front seat and secure your endpoints before it's too late with the top 10 cyber hygiene best practices as shown.
We recommend you follow these best practices to secure and manage your endpoints effectively.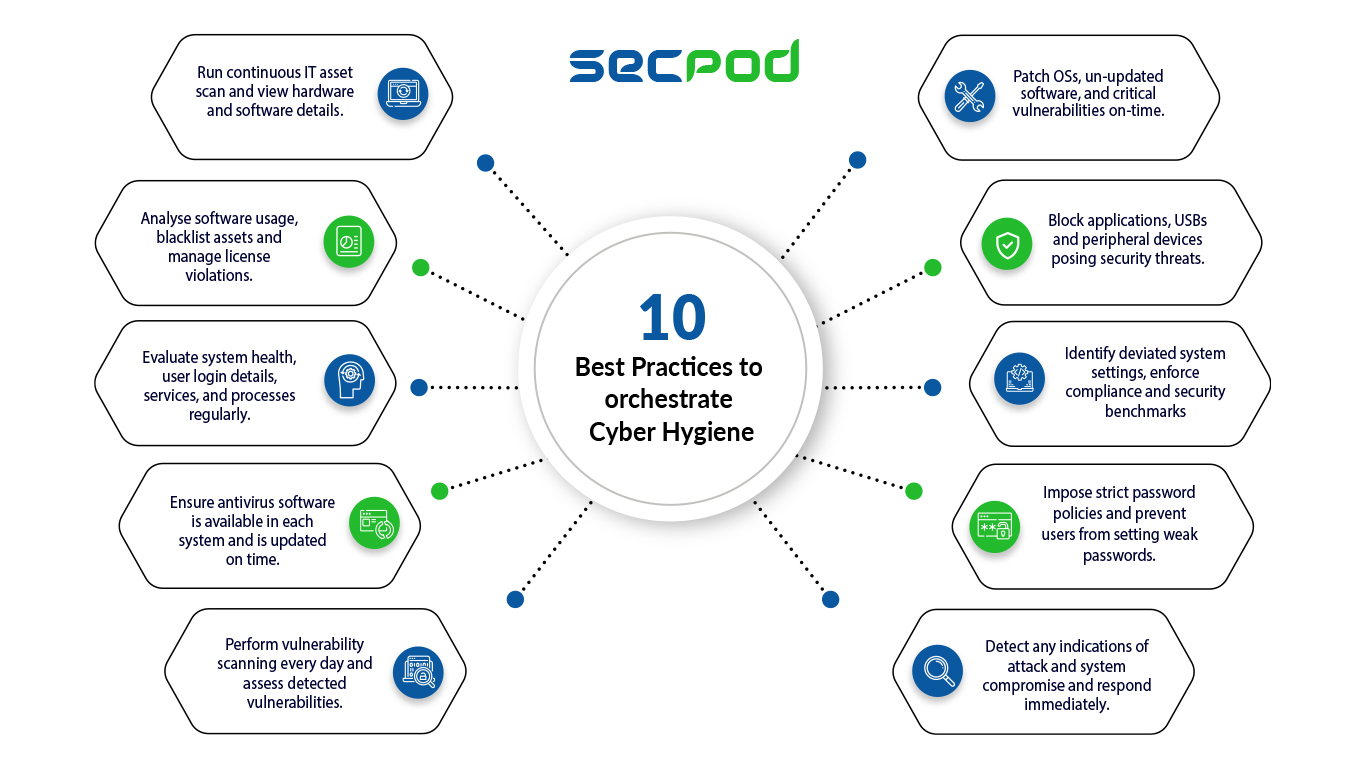 To learn more in detail about these best practices, read our free eBook on "Cyber hygiene Best Practices for Orchestrating, Prioritizing the Cyber Hygiene". 

In a world where personal hygiene is helping us fight this pandemic, let's start practicing cyberhygiene to secure our digital world. 
Let's get through this together.