Cisco releases security advisories for multiple products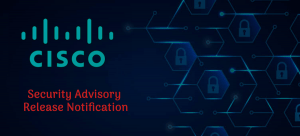 ---
Cisco has rolled out security patches for fourteen different products. Advisories released for Cisco Webex Video Mesh and Cisco IOS and Cisco IOS XE Software are considered important. The most severe of these vulnerabilities could allow an attacker to remotely execute commands and take control of an affected system.
---
Cisco has released security updates for the following products:
Cisco Webex Video Mesh
Cisco IOS and Cisco IOS XE Software
Cisco Webex Centers
Cisco Vision Dynamic Signage Director

Cisco UCS Director

Cisco Mobility Management Entity

Cisco Identity Services Engine

Cisco IP Phone 6800, 7800, and 8800 Series
Cisco Finesse

Cisco Emergency Responder

Cisco Data Center Analytics Framework

Cisco Unified Customer Voice Portal
Cisco Crosswork Change Automation
Cisco AnyConnect Secure Mobility Client
---
High Severity Vulnerabilities
CVE-2019-16005 : An arbitrary command execution vulnerability exists in the web-based management interface of Cisco Webex Video Mesh due to improper validation of user-supplied input by the web-based management interface. A remote authenticated attacker can execute arbitrary commands on the underlying Linux system with root privileges by sending crafted requests.


CVE-2019-16009 :

A

Cross-Site Request Forgery

vulnerability exists in the web UI of

Cisco IOS and Cisco IOS XE

Software due to insufficient CSRF protections for the web UI. An attacker can trick a user to open a malicious link, which grants the attacker, the rights of the user. An attacker could use these privileges to perform arbitrary actions. The attacker could also

alter the configuration, execute commands, or reload an affected device

, if the targeted user had administrative privileges.
---
Medium Severity Vulnerabilities
Cisco's fixes included twelve medium severity vulnerabilities, five of which could be exploited to launch cross-site scripting attacks. These vulnerabilities are :
CVE-2020-3116, CVE-2019-16004, CVE-2019-16003, CVE-2019-16026, CVE-2019-15255, CVE-2019-16008, CVE-2019-15278, CVE-2019-16025, CVE-2019-16015, CVE-2019-16017, CVE-2019-16024, and CVE-2019-16007.
---
Impact
An attacker could exploit these vulnerabilities to execute arbitrary commands with root privileges, conduct cross-site request forgery, denial of service, authentication and authorization bypass, information disclosure, cross-site scripting, service hijacking and insecure direct object reference attacks on vulnerable systems.
---
Solution
We recommend installing the necessary Cisco security updates as soon as possible to stay protected.
---
Summary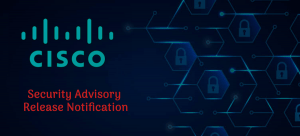 Article Name
Cisco releases security advisories for multiple products
Author
Publisher Name
Publisher Logo