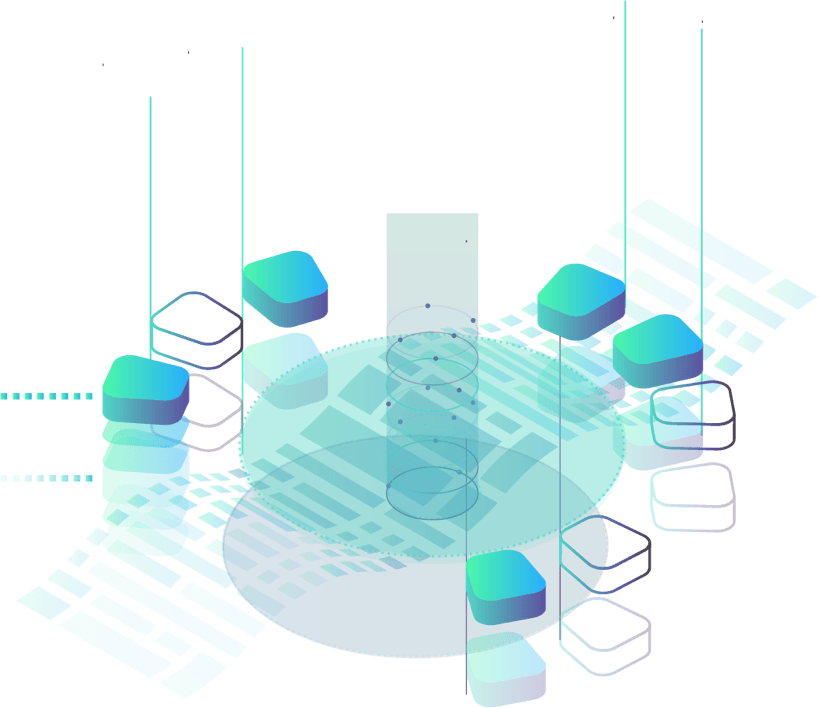 Implementing the Right Security and Compliance Program in Today's World Could be Very Challenging
IT security today is a game of tug of war between different security software. Key security actions such as vulnerability scanning, risk prioritization, patch downloads/tests, patch deployment, compliance scans, etc., are all done in different security software. Even though all the components mentioned previously are dependent on each other, there is no smooth flow of data between the software tools. As a result, the bigger goal of achieving a strong security posture and compliance is flawed and slowed down. The solution for this problem is one well-built software tool that handles all security, risk, and compliance in one go.
SanerNow Brings Together All the Right Tools to Build a Powerful Unbreachable Defense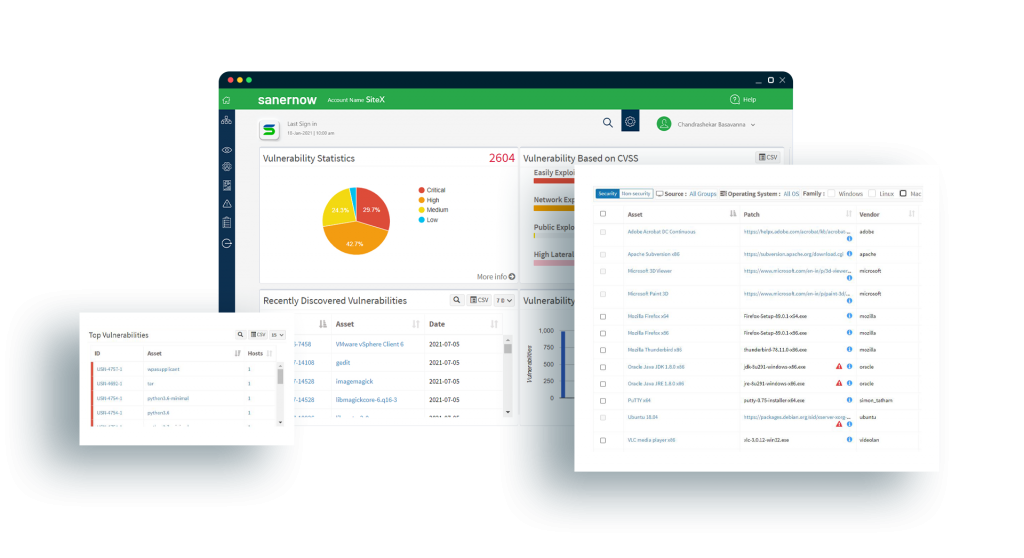 Seamlessly manage your devices from a Single Window with SanerNow Endpoint Management
SecPod SanerNow helps organizations perform seamless, swift and secured endpoint management without worrying about using multiple point solutions.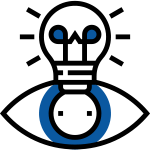 Gain complete visibility and control over your network devices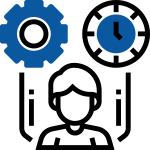 Remotely manage the system health and enforce configurations without many hassles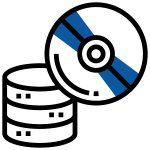 Install and uninstall software to any number of computers instantly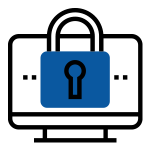 Block malicious applications and devices and safeguard your enterprise network
With SanerNow Endpoint Management you can gain complete control over your devices.
Identify problems and troubleshoot them.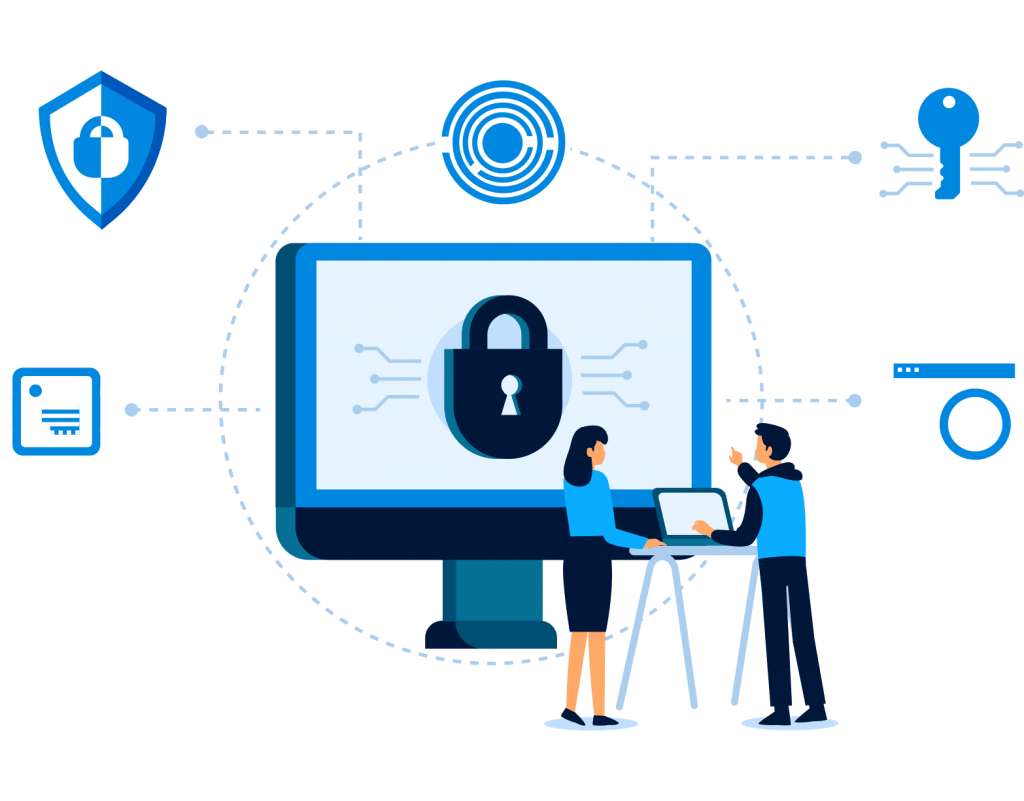 How SanerNow Endpoint Management Works?​
Effectively manage your endpoint at a single go
Continuously scan the devices and monitor the system activities.
Discover all processes and services, detect any deviations.
Remotely perform all endpoint management tasks.
Simplify complex endpoint management tasks using our efficient features​
Deploy software from a pre-defined repository
Deploy software from the collection of software available in SanerNow software repository. Here, the software is downloaded and stored with the required installation details along with the silent switches. Likewise, you can also choose to uninstall applications.
Block malicious applications instantly
Block any application which is considered unwanted in the network. The agent available in the enterprise devices detects all the available applications, and this detail can be seen in the Application Block view. You can select the application and the computer details to perform blocking instantly.
Apply strong security controls
Tighten the security in your devices by executing strong security measures like enabling firewall policies and other security checks, quarantining necessary devices to an isolated network, discovering sensitive data, etc.
Tune-up systems for better performance
Increase in number of unwanted files can decline your system performance and utilize unnecessary disk space. SanerNow cleans up these unwanted files present in different parts of the systems to help you utilize the disk space effectively. This also improves system performance.
Block or disable unwanted devices
From the list of USB and other peripheral devices plugged into the enterprise devices, you can choose to disable or block the devices according to your organization's requirements. This will help enterprises prevent the theft of confidential business data and safeguard the network from unsecured devices.
Execute scripts on remote devices
As a part of day-to-day endpoint management, you need to execute certain scripts to make necessary changes in your systems. SanerNow allow you to execute any scripts like powershell, bat or shell on your remote computers from it's centralized console
Analyze system health by tracking security controls
Continuously monitor all the actions taking place in the systems, and regularly track the security controls. You can monitor details like antivirus deployments, important system services and files, registry keys, rogue processes etc., and keep your system health in check.  
Accurate Audits & reports​
Gain complete visibility on all the details of the devices in your network. These reports can be automated and scheduled to the IT admin's mailbox. These reports will help organizations take insightful actions to regulate endpoint management routines in their network.
Security Risk and Compliance Software that is Sleek, Simple, yet has the Most Impactful Use Cases
Blazing-fast vulnerability and security compliance scans
SanerNow can run continuous, and the fastest vulnerability scans in under 5 minutes. All this without consuming excessive network bandwidth.
Accurately detect vulnerabilities, risk, and compliance. Prioritize them smartly.
Security risk and compliance tasks are moving towards risk-based vulnerability management. SanerNow prioritizes vulnerabilities based on their exact risk levels.
Remediate detected vulnerabilities with integrated patch management
Complete all the stages of compliance and risk management within the same console starting from scanning to patch deployment. SanerNow readily correlates vulnerabilities with their respective patches.
Automate patch management for all OSs and third-party applications
Completely automate the entire patching process starting from scanning, detection, prioritization, testing, download, and scheduled deployment.
Abide with international security and compliance standards
Assure continuous compliance with major industry benchmarks HIPAA, PCI, NIST, and ISO. Detect non-compliant devices and their missing patches.
Create custom security policies and harden system configurations
With SanerNow, you can create custom risk and compliance policies according to your organization's requirements. Endpoint hardening capabilities come in handy to fix misconfigurations and restore compliance.
Scan, track, and monitor your entire IT asset inventory
SanerNow runs regular monitoring scans on all your software and hardware assets. Blacklist and whitelist malicious applications and devices that enter your network.
Get auto-generated and customizable reports
Generate detailed and insightful reports on risk and compliance management, asset inventory, patch status, and more.
Scan, Detect, and Prioritize Vulnerabilities
Respond at the speed of threat to reduce your risk exposure with continuous scans to detect, assess, prioritize, and remediate vulnerabilities across your organization's endpoints. Leverage the world's largest SCAP vulnerability database with 125,000+ security checks.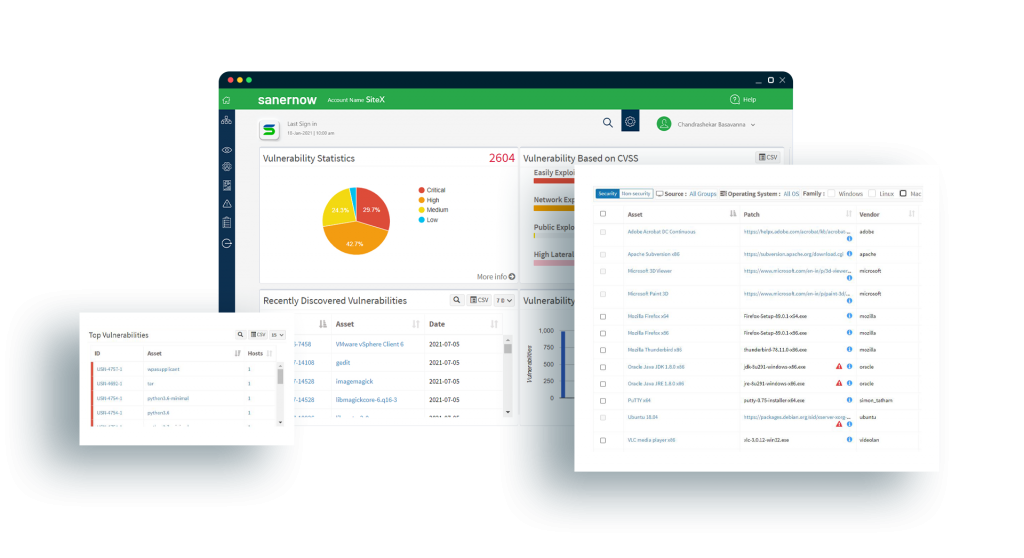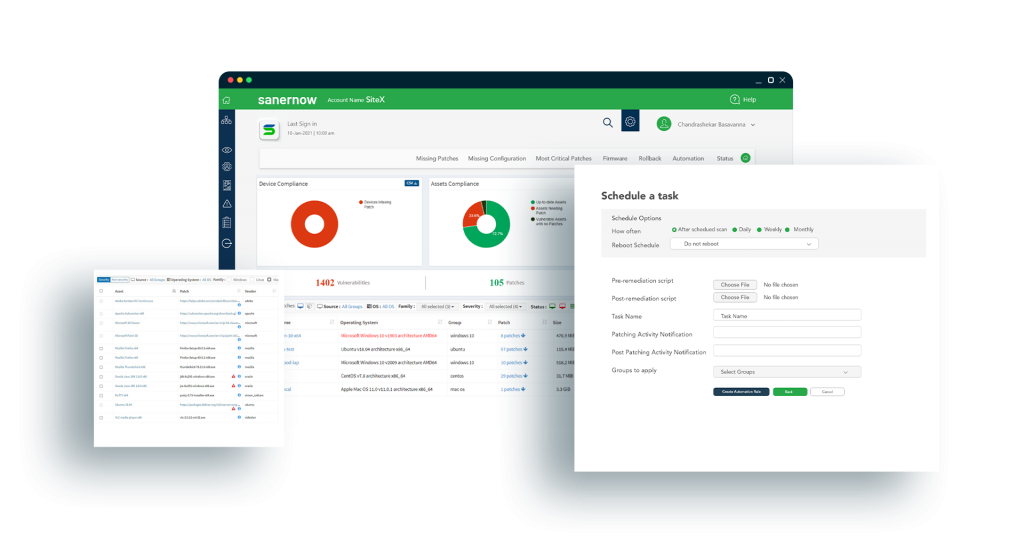 Patch OSs and Third Party Applications
Stay up-to-date with your patching across your hybrid heterogeneous infrastructure and assets. Ensure minimal risk with a fast-to-market, fully-tested, and automated remote patching.
Achieve Compliance with Regulatory Standards
Harden your system configurations to reduce your threat exposure. Remotely scan and address any vulnerable or deviant endpoints to proactively remediate risks.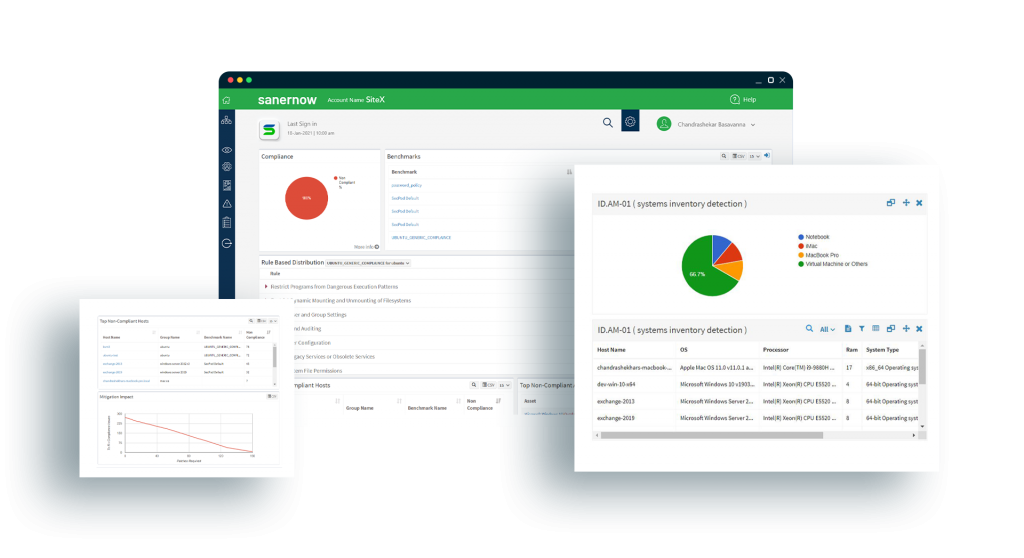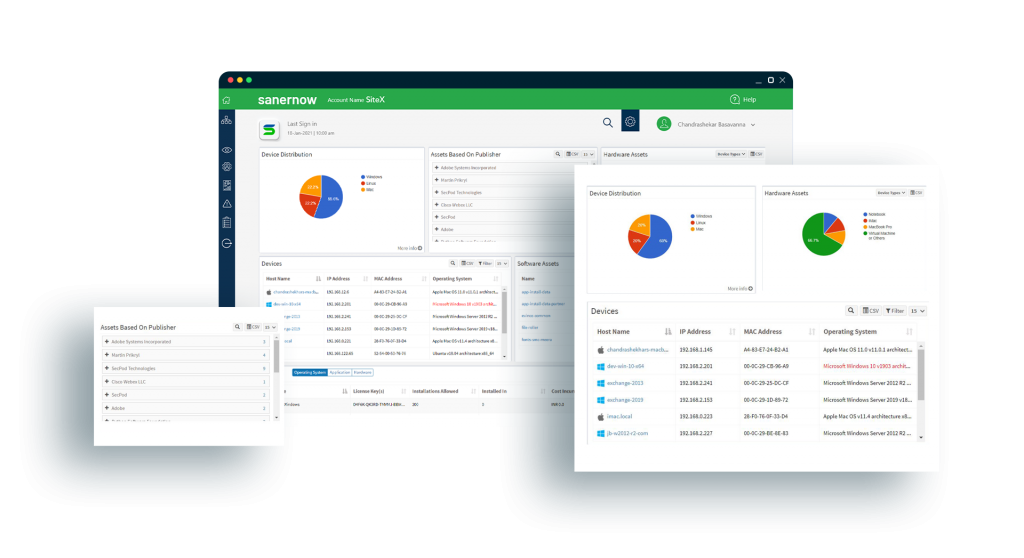 Monitor Usage of All Your IT Assets
Monitor and track every hardware and software asset across your network with full visibility and control from a unified, centralized dashboard. Blacklist or whitelist software according to your requirements.
Want to Explore the Best in Security Risk and Compliance Management?
Request a product walkthrough demo with one of our solution experts.
Get notified
about our latest updates
View all our articles keep
your security up to date