Seize Threats with Endpoint Query Response. Run a Secure Business.
SecPod SanerNow Endpoint Query Response helps organizations to monitor all the activities happening in the endpoints and stay alert to security threats and breaches and respond to them instantly.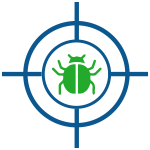 Keep a close eye on any malicious activities happening in the endpoints.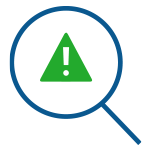 Detect any incidents of security breaches and stay ahead of them.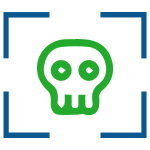 Identify the indications of attacks and compromise in the network.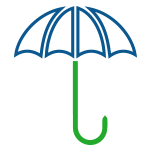 Respond to threats immediately without any gap.
Keep your threat incidents response plan ready!
Eliminate the security blind spots, identify the possible threats, and act upon them instantly.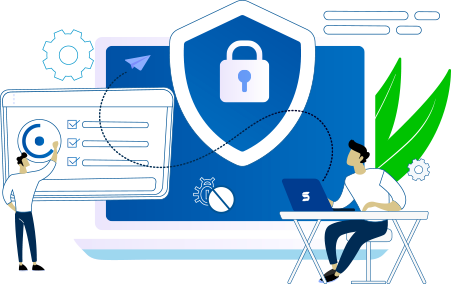 Threat Query and Response Features to Safeguard Your Endpoints
Indicators of attacks (IOA) for advanced threat detection
Set indicators of attack using pre-made and customizable IOA kits. SanerNow's threat detection system constantly scans for these indicators in your networks and instantly raises a red flag whenever the attack conditions are detected.
Indicators of compromise (IOC) for quickly isolating affected devices
Apart from identifying new or impending threats or attacks, SanerNow EQR also detects devices that have been compromised by ransomware like WannaCry, CryptoLocker, Fantom, EternalRocks Worm, BadRabbit, etc. You can isolate infected endpoints to mitigate ransomware and prevent attacks from spreading.
Additional control with customizable checks
Go beyond pre-defined checks for threat detection to include additional detection events. Gain better control based on your internally designed incident response plans. Set up endpoint detection and response for advanced threats in your environment.
Zero-day response for threat mitigation with comprehensive coverage
Use SanerNow EQR to instantly trigger incident responses to secure your network. Proactively mitigate threats and evade attacks by sealing off security gaps. Perform both threat detection and response in one single console.
Auditable, detailed incident summaries of all detection and response activities
View detailed information of all detections and responses performed by SanerNow – when indicators were triggered, affected devices, risk level, response status, etc. to get an overview of all your incident detection and response activities.
Extensive reporting and audit logs
Get auto-generated reports based on detection and response metrics like detected attacks, monitored devices, threat responses, and more. A detailed audit log keeps a record of all admin actions performed in a network, allowing you to track user actions on SanerNow.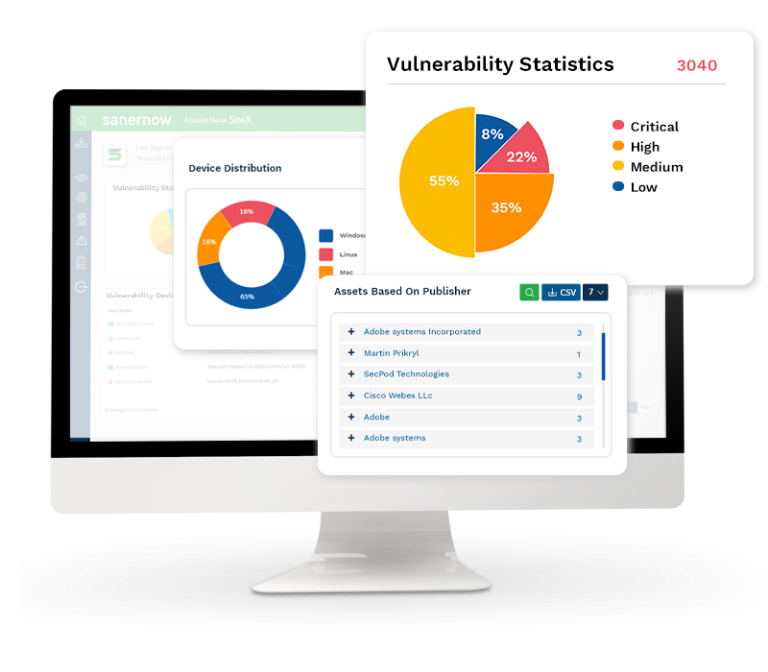 Boost Cyber Immunity & Productivity of Your IT
Get free access and try it yourself.